Text and Photos by Zach Martin
Halloween is here at Sugar Street Bakery and Bistro in Portland. Darrell Hames, owner of Alimenti Catering, purchased Cupcakes, Cookies and More in West Linn in 2014 and hired a new baker, Jordyn Cooper. Hames decided to expand the menu to include salads and sandwiches, and to move the business to a larger location on Water Ave in Portland. To celebrate the new, larger full-time home, Darrell renamed the bakery Sugar Street Bakery & Bistro.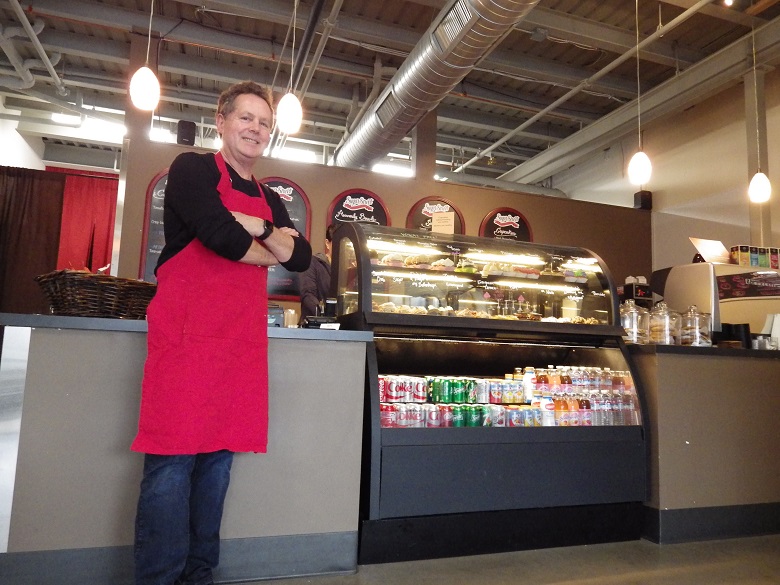 Darrell Hames at Sugar Street Bakery and Bistro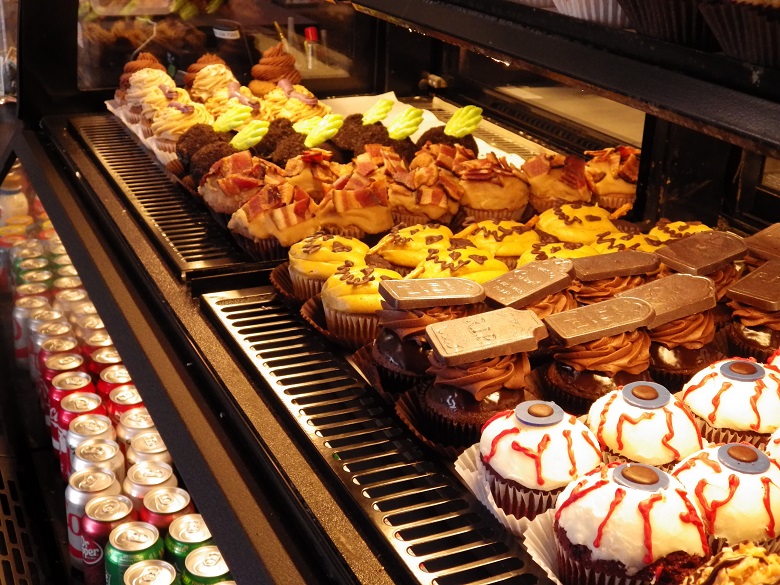 Sugar Street's spooky cupcakes. Yes that is a maple bacon cupcake. It's called the Evergreen Terrace!
"I've got this incredible baking team," says Darrell. "Last week I said Halloween is coming up, can you come up with some Halloween cupcakes? They had me order products and molds and then today they showed up with these amazing spooky cupcakes. I can only imagine how they dream up these things."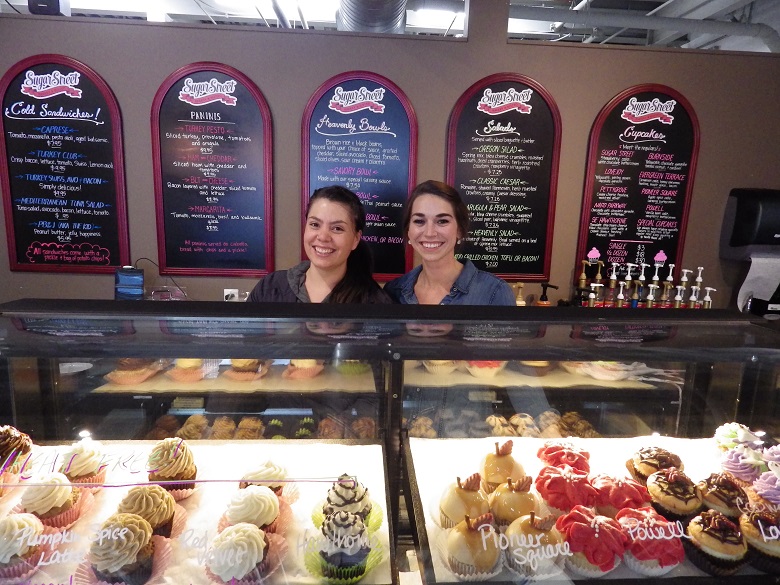 Whitney and Cyd at Sugar Street
Darrell started out in catering – catering weddings and events at the Tumwater Ballroom in Oregon City – one day he called his friends who owned Cupcakes, Cookies and More to order cupcakes, only to find out they were closing. "I asked, where will I get my cupcakes?" says Darrell.
"They said, why don't you take over the business for us? Except I don't know anything about baking – so I said if we can find a great baker I'll buy the business. We had all these applicants come in with culinary degrees and pastry chef experience – but I wasn't feeling the connection. I put an add on Craigslist – this gal (Jordyn Cooper) came in saying she was a self-taught baker… she came walking in with a tray of cupcakes that were better than anything I'd seen from a trained baker. She has amazing artistic talent, creativity, and the cupcakes taste pretty great too!"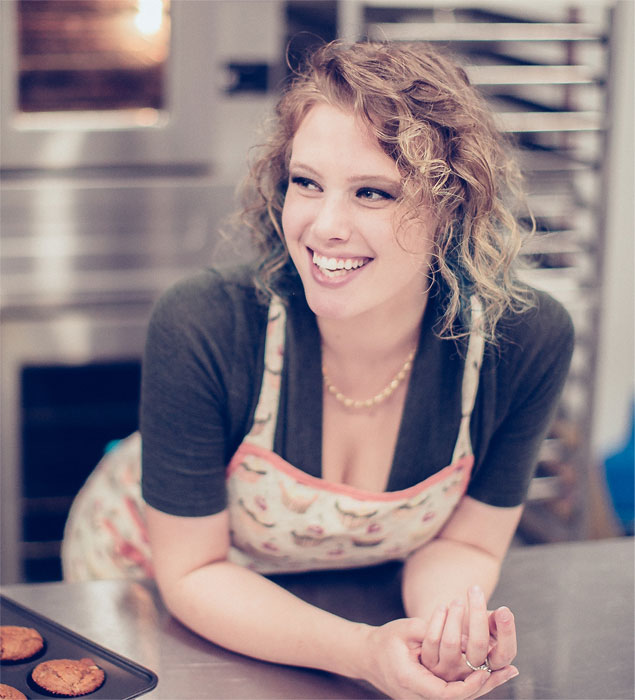 Jordyn Cooper, head baker at Sugar Street – image from sugarstreetportland.com
Check out the rest of the awesome Halloween cupcakes available at Sugar Street below, and then follow Jordyn's recipe to make some mind blowing cranberry orange cupcakes – perfect for fall.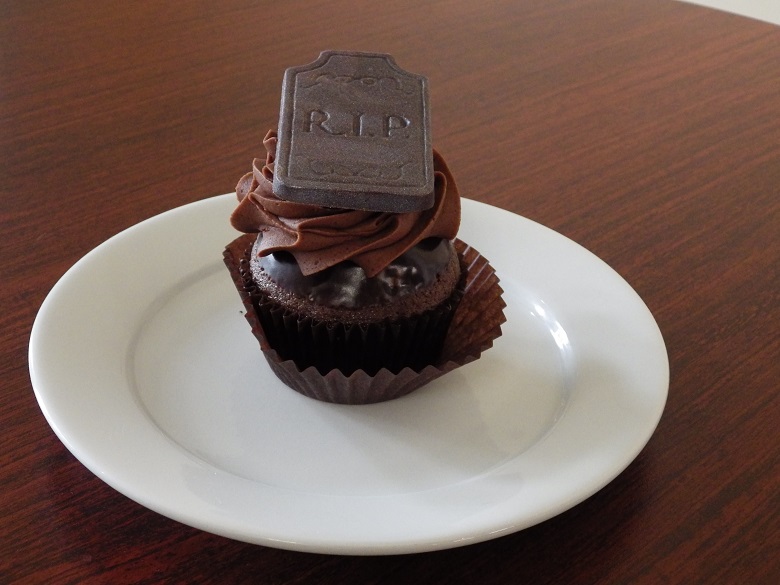 The Rest in Peace on Naito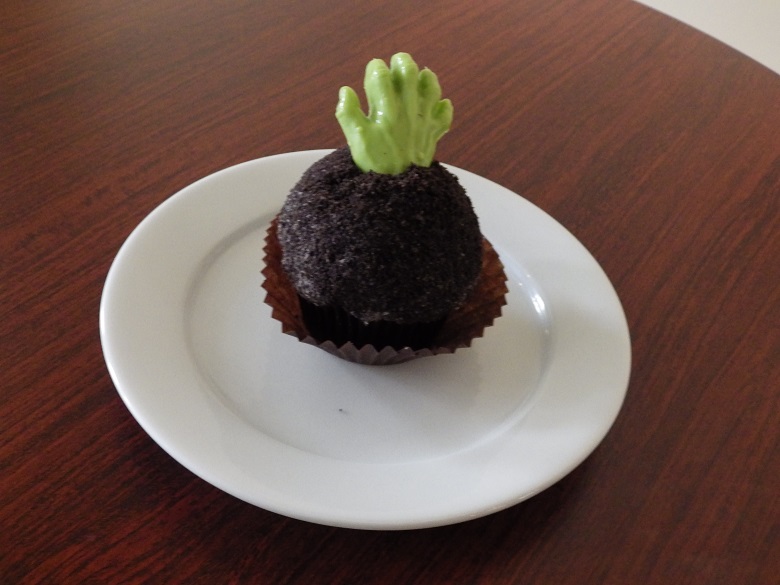 The Zombie Crawl Graveyard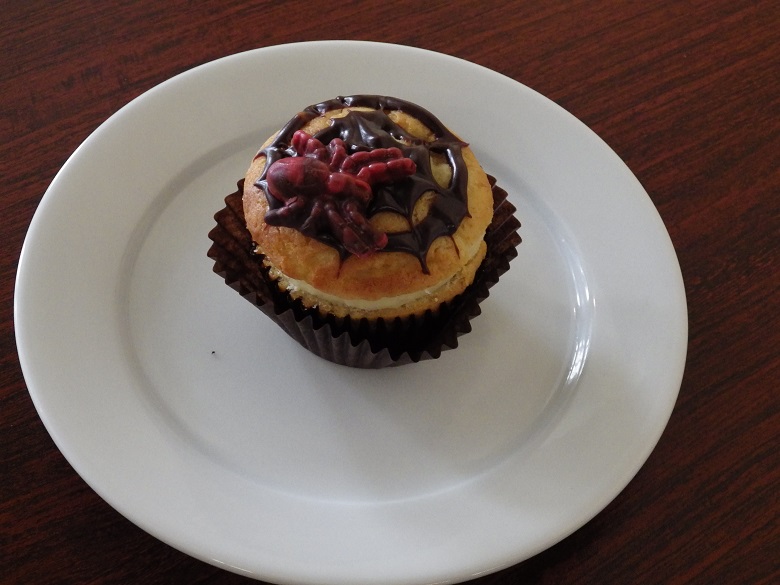 The Cobwebs on Lovejoy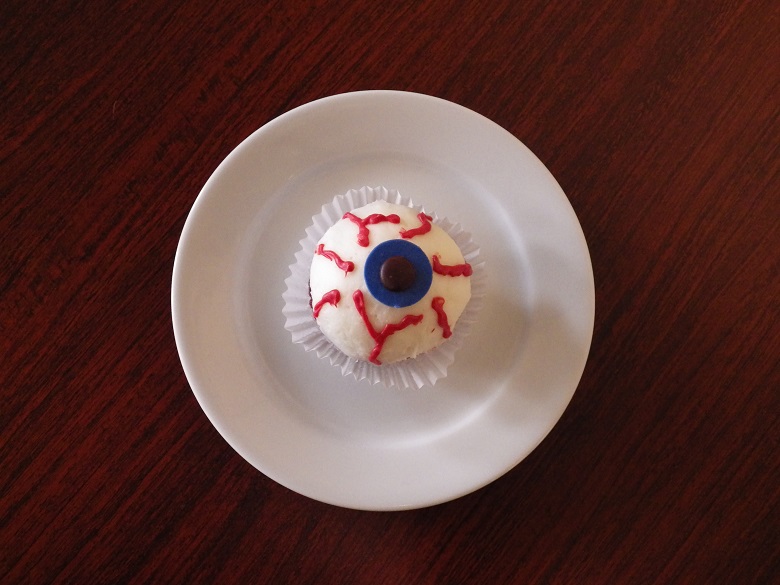 The Somebody's Watching me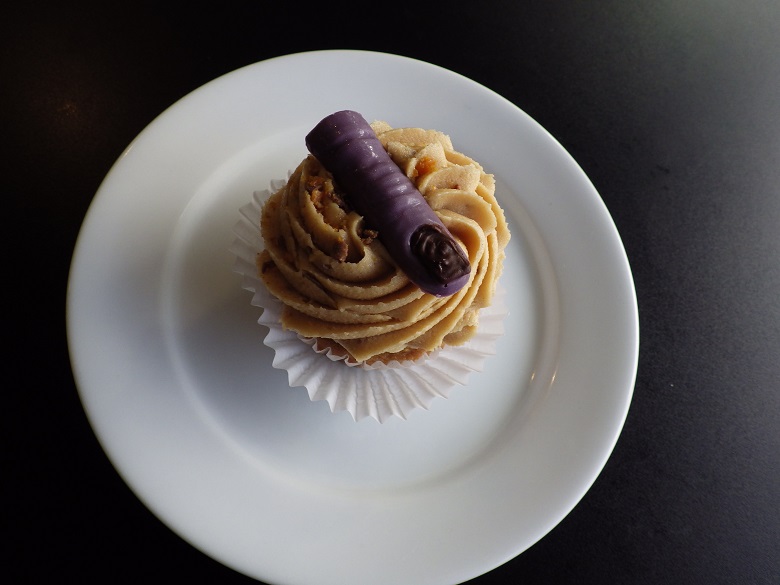 The Don't Lay a Finger on my Butterfinger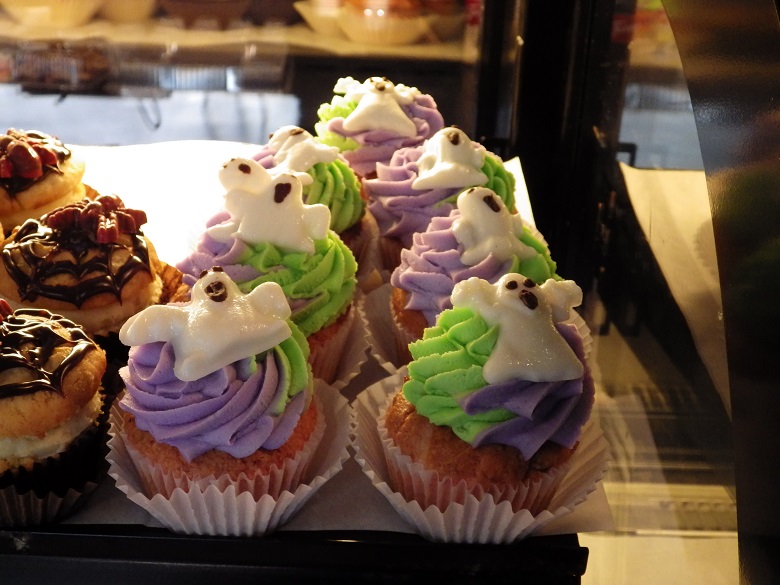 The Haunting on Sugar Street
CRANBERRY ORANGE CUPCAKES
Cupcakes
1 and 1/2 cups all-purpose flour
2 teaspoons baking powder
1/2 teaspoon salt
1 cup granulated sugar
1/2 cup butter, softened
2 eggs
zest of 1 orange
3/4 cup buttermilk
1/2 teaspoon orange extract
1 and 1/2 cups fresh cranberries, roughly chopped
Frosting
1/2 cup butter, softened
1/2 cup cream cheese
3 cups powdered sugar
1 tablespoon orange zest
2-3 tablespoons heavy whipping cream
1/4 cup fresh cranberries, finely chopped
Instructions
To make the cupcakes:
Preheat the oven to 350 degrees Fahrenheit.
Line 14 muffin tins with cupcake liners.
In a medium bowl, whisk together the flour, baking powder and salt.
In the bowl of a mixer, beat the sugar and butter together until light and fluffy, about 5 minutes. Add in the eggs, one at a time, scraping down the bowl between additions. Beat in the orange zest.
In a liquid measuring cup, combine the buttermilk and the orange extract. Add 1/3 of the flour mixture to the butter and beat until combined. Follow that with 1/2 of the butermilk. Add another 1/3 of the dry ingredients, the remaining buttermilk, then the remaining flour mixture, beating to combine between each addition. Fold the cranberries into the batter. Bake until a tester inserted in the middle comes out clean, about 18 minutes. Allow to cool completely.
To make the frosting:
Beat the butter in a mixer until light and fluffy. Add in the powdered sugar, 1/2 cup at a time, until completely combined. Beat in the orange zest. Add in the cream, 1 tablespoon at a time, until you reach your desired consistency. Beat in the cranberries.
Combine and enjoy!
Save
Save
Save
Save
Save
Save
Save
Save
Save