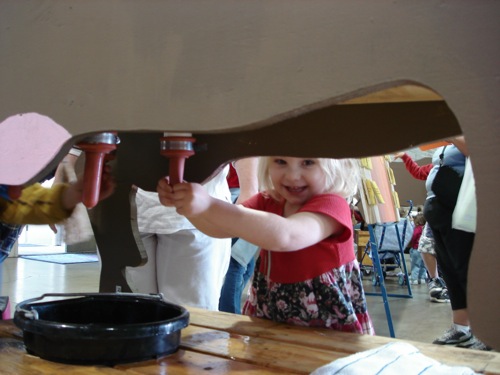 The 25th annual Oregon Ag Fest returns to Salem this year for two days of reconnecting with your roots and learning where our food and fiber comes from. Watch chicks hatch, plant seedlings, see sheep shearings or ride a pony at this family-friendly event.
"Some 98 percent of the U.S. population now lives in an urban world. More and more, families and children live their lives totally separated from the source of their food and fiber. Oregon Ag Fest is a creative, family friendly, fun way to help bridge the gap and share the wonder and importance of Oregon's bountiful and diverse harvest," said Geoff Horning, OR Ag Fest Chair.  "We are really proud that a large part of Ag Fest's family appeal is that it is very inexpensive to attend and almost everything inside the event is completely free!"
When: April 28-29 , Saturday 8:30 a.m.-5 p.m., Sunday 10 a.m. to 5 p.m.
Where: Oregon State Fairgrounds, Salem
How much: Ages 12 and under Free, Adults $9, Parking free
More information: oragfest.com, (503) 535-9353