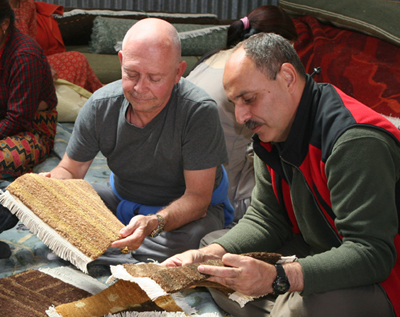 Child labor in the South Asian rug industry is down 75%, in large part due to GoodWeave.
Join Oregon Home and Lapchi on Thursday, October 11th at 5:00 p.m. at Atelier Lapchi in Portland for a presentation and reception with GoodWeave Executive Director, Nina Smith and Lapchi Artistic Director, Andrew Neave.
Lapchi is located at 809 NW Flanders in Portland.
Please RSVP to 503.719.6589 or [email protected].