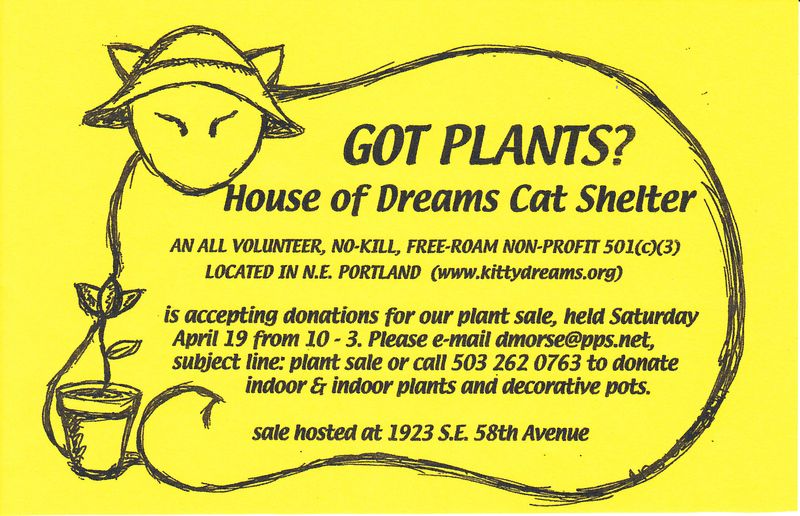 Donate or buy indoor and outdoor plants at the House of Dreams Cat Shelter annual plant sale on April 19. All proceeds benefit the shelter.
Support this spring fundraiser by buying plants for your garden or donating some of your own. The sale takes place April 19 from 10am to 3pm at 1923 SE 58th Avenue in Portland.
For more information and to learn about donations click here.