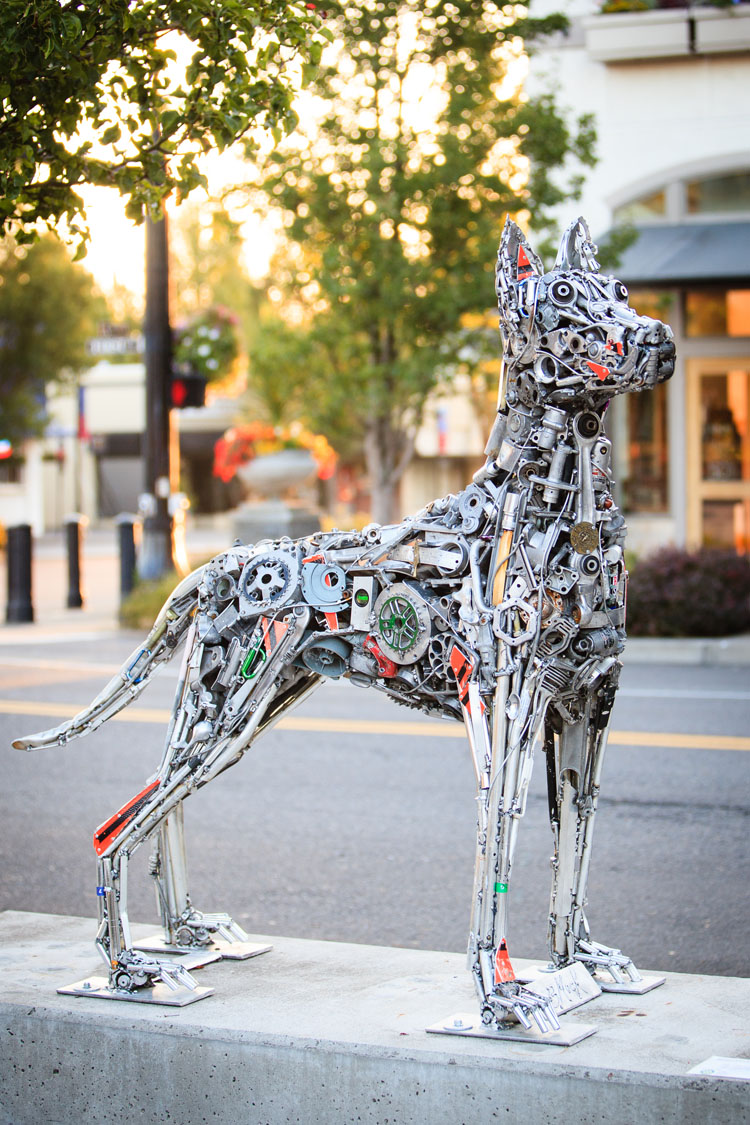 The City of Lake Oswego's Gallery Without Walls is proud to celebrate 15 years as one of the most successful public art programs in the nation. The Gallery is managed by the Arts Council of Lake Oswego.
In honor of the occasion, they are hosting a giant birthday bash in Lake Oswego's living room – Millennium Plaza Park, on Sunday, August 30th at 3:00 p.m. All are invited to celebrate with free birthday cake provided by New Season's Market and Calypso music by the Steel Away Trio. Specialty hot dogs from food-cart vendor Road Dog (food for purchase), will lend to the celebratory atmosphere.
What: 15th Anniversary Party – Lake Oswego Gallery Without Walls
Where: Millennium Park Plaza, 1st and Evergreen, Lake Oswego, OR
When: Sunday, August 30th – 3pm
Who: Lake Oswego Gallery Without Walls Website: www.artscouncillo.org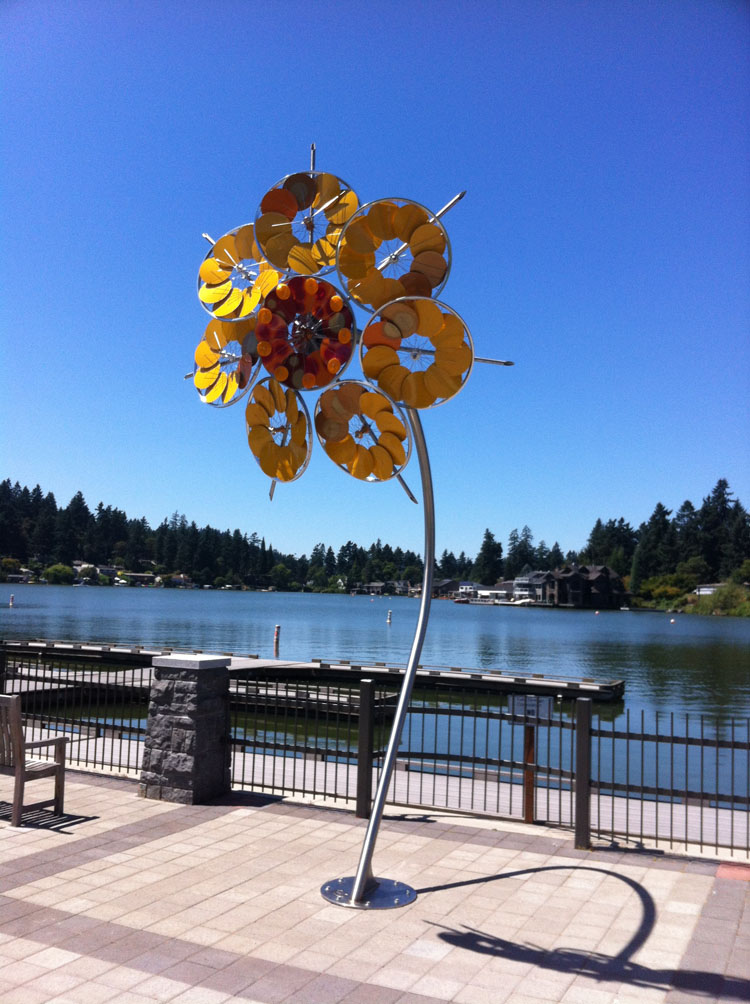 Directly following the party, fourteen new sculptures will be ceremonially unveiled with all fourteen sculptors on-hand to describe and introduce their work to the community. In small groups, attendees will be offered guided walking-tours of the outdoor collection and the rare opportunity to hear from the artists themselves. The newly unveiled sculptures in the Gallery Without Walls will be on-loan to the City of Lake Oswego to display for a period of two years and will join the 14 on-loan sculptures currently on display. All sculptures are for sale. Each year the Arts Council of Lake Oswego presents a People's Choice ballot, where residents and business owners can vote to add one of the on-loan works to the City's permanent collection which includes more than 35 permanently displayed sculptures. The 2014 People's Choice sculpture "Mutatio" is by Oregon City artist, Ben Dye.
Who is the Arts Council of Lake Oswego?
The Arts Council of Lake Oswego, a 501(c)3 non-profit organization, was created in 1999 to ensure the arts will continue to be an integral part of life in our community. Through our diverse programs we commit to:
— Provide access to fine art exhibits for residents and visitors
— Advance lifelong learning through our Docent Tours
— Promote dialogue among people of all ages and backgrounds
— Enliven urban landscapes while adding value to Lake Oswego's economy
— Strengthen our community through public and private partnerships
— Provide Art Literacy curriculum and free sculpture tours for students
— Acquire and maintain community-owned artwork for the benefit of all