Whether you just need a place to rack your Riesling or want to baby your wine for years, options abound for the at-home wine lover.
---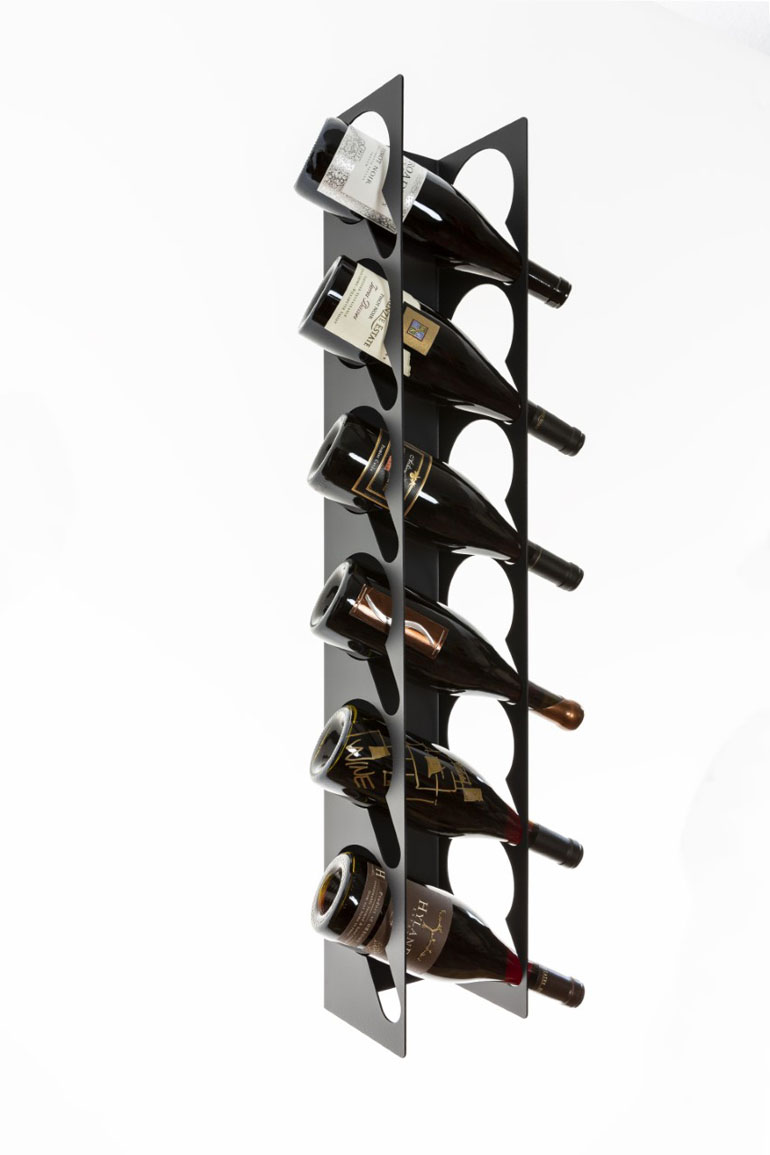 ---
Wonder Wall
Steel Grape, $135 | thesteelgrape.com
Portlander Christopher Dara designed a cardboard version of this wall unit while in architecture school to accommodate half a dozen bottles. Now it comes in black and white steel and keeps the corks of your favorite vintages wet. thesteelgrape.com
Choose if: You have a small space and like things design-forward.
---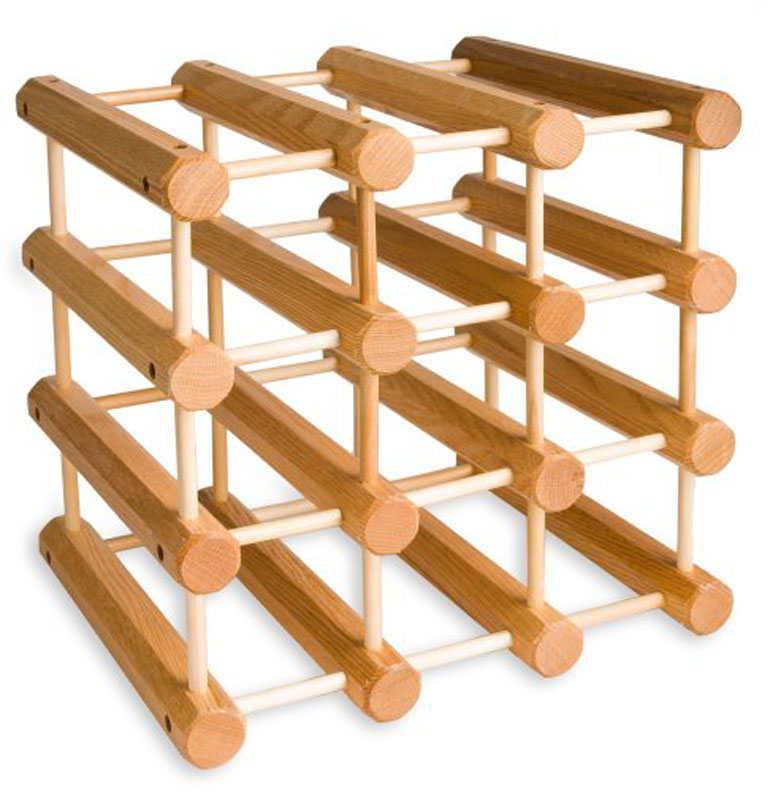 ---
Growing Passion
Ash Wood 12-Bottle Modular Wine Rack, J.K. Adams, $40 | jkadams.com
The options are limitless with this beloved design, which allows you to add new modules horizontally or vertically as you grow your collection. Basement storage closet? Under counter? Pantry shelf? Just add more racks as your passion deepens. jkadams.com
Choose if: You like to taste, buy and drag home full cases of your favorite new wines.
---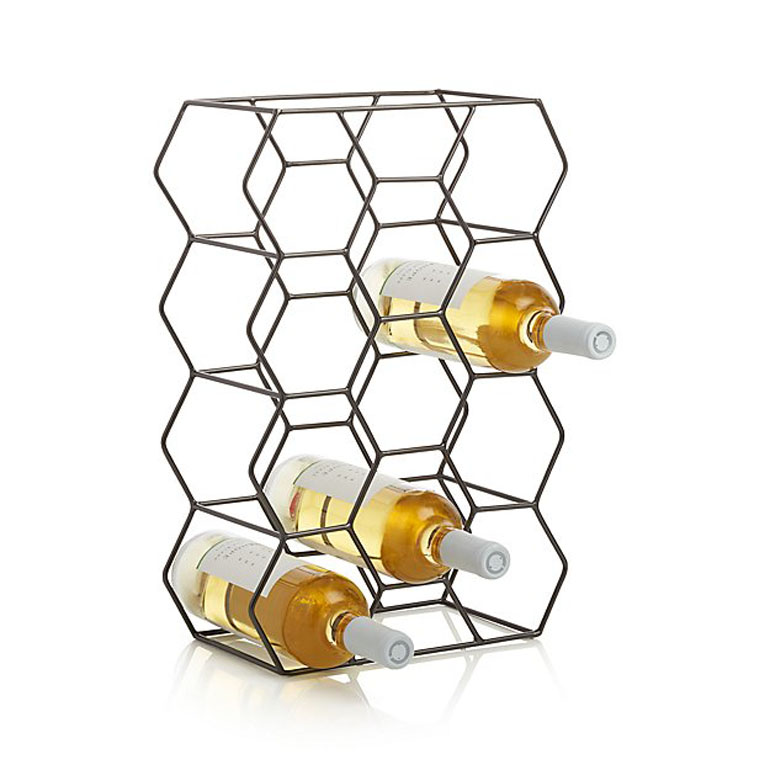 ---
Bee Happy
11-bottle Graphite Wine Rack, Crate and Barrel, $49.95 | crateandbarrel.com
The hexagon shape nods to nature's instinct for good design and while the welded iron on this countertop model cradles those bottles in safety. crateandbarrel.com
Choose if: You need some counter bling and like your bottles ready to rock.
---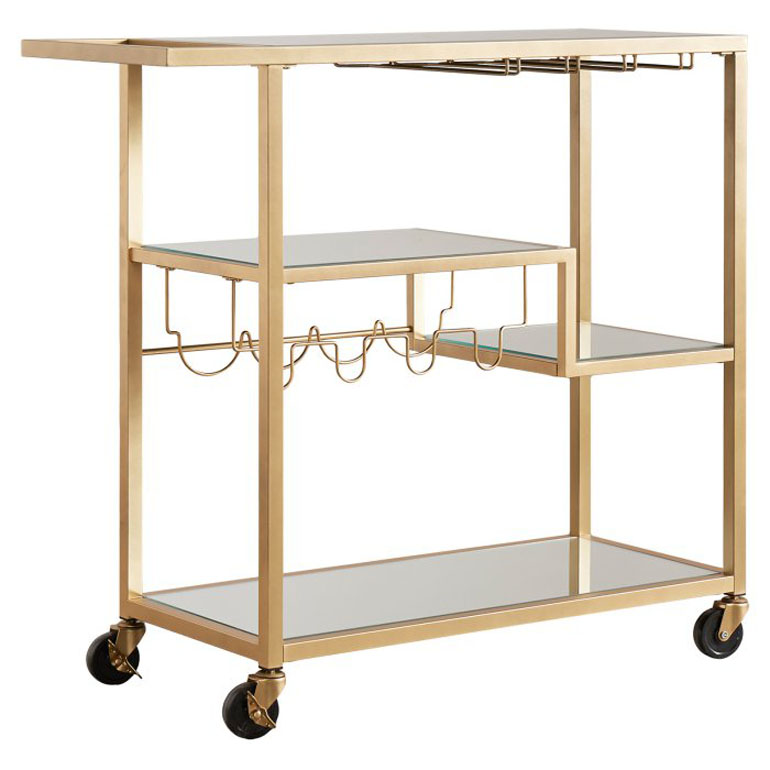 ---
Gold Standard
Tilbo Bar Cart, Joss & Main, $339.99 | jossandmain.com
This moveable cart option takes the party to any room of the house, with ample room to store a few bottles and some of your favorite stemware. Fans say it comes together in a snap and makes a stylish spot for displaying decor. jossandmain.com
Choose if: You don't mind a little DIY as long as it has swanky results.
---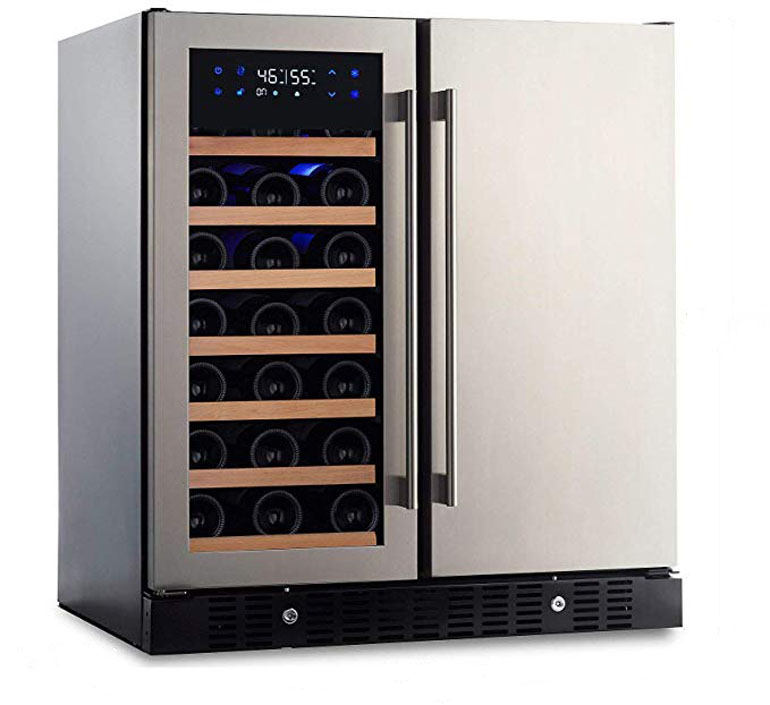 ---
Seriously Chill
N'FINITY PRO HDX Wine & Beverage Center, $1,499 | wineenthusiast.com
Wine Enthusiast's all-in-one system represents the gold standard in small wine-collecting stations, with room for up to 35 bottles of wine and 90 cans of soda or beer. Compact sizing and a dedicated lock make it a great choice for under kitchen islands, in the great room or poolside. wineenthusiast.com
Choose if: You're ready to graduate to next-level wine storage but also have kids in the house.
---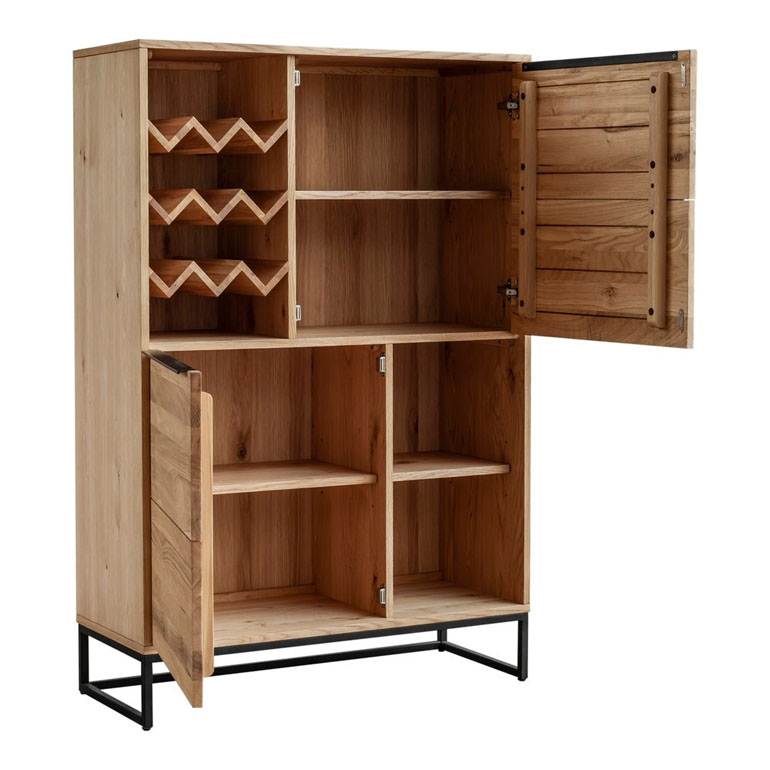 ---
Built-In Bottles
Brown Natural Industrial Farmhouse Oak Bar Cabinet, Aurelle Home, $1,462 | overstock.com
This in-furniture option allows you to display your bottles corkside while tucking all of your other tools away. We give it extra points for modern farmhouse styling that would suit many aesthetics. overstock.com
Choose if: You have a small collection and like to keep your glasses and other wine accoutrements out of sight.
---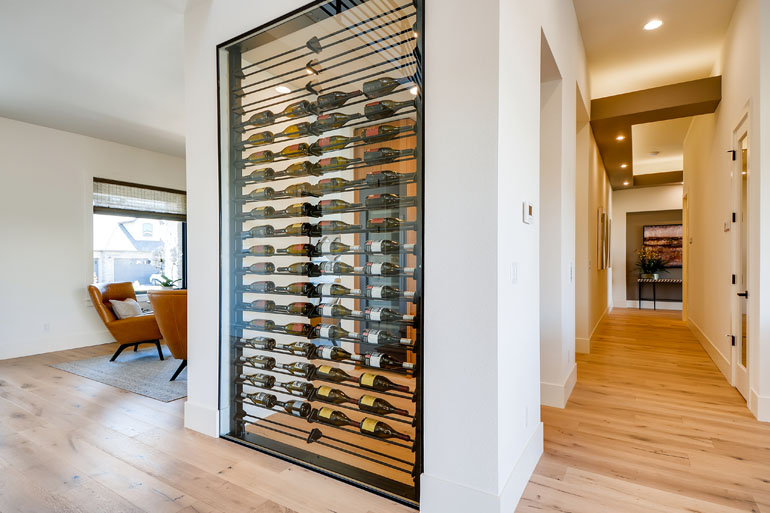 ---
Pride of Place
Glass Wall Wine Display, Everett Custom Homes/West Hills Homes NW, custom
Designer Dave Rasmussen does double duty at Grizzly Iron Works and Everett Custom Homes/West Hills Homes NW and pulled together this one-of-a-kind, glass-enclosed wine display for the Pacific Usonia home at the 2019 NW Natural Street of Dreams. Working with chief operating officer Brad Hosmar, who designed the home, the team turned a traditional butler's pantry into a dedicated wine display and serving area.
"We wanted to create a focal point and a creative way of displaying wine," Rasmussen said.
The custom wine display rack system was built to hold 80 standard and magnum-size bottles, 40 on each side of a custom hinged support gate. The walls self-lock into position with spring-loaded pins that you can access from the inside, which allows the two sides to open with a flourish.
Choose if: Wine's the world, you're just living in it.