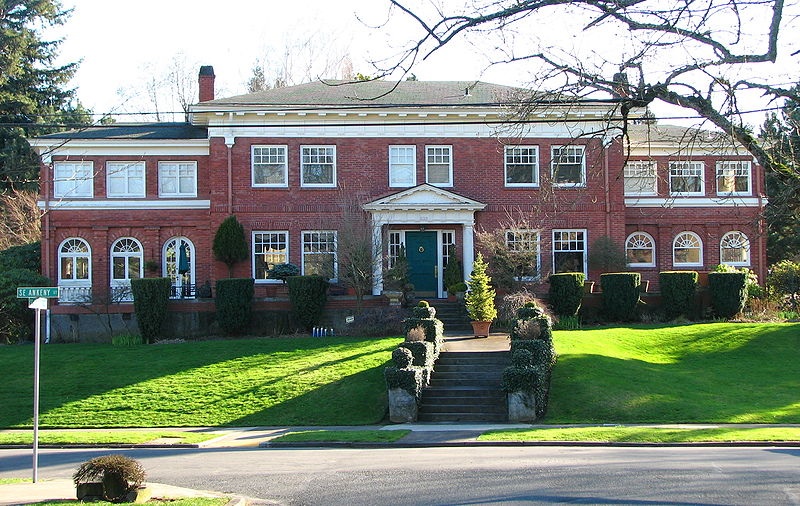 When I don't have time to travel, I time travel.  The buildings of architect A.E. Doyle are like portals to Portland's past.
The architect and city more or less grew up together. His classical-inspired buildings, including the Multnomah Public Library, the Benson Hotel, Reed College, the former Meier & Frank now Macy's, and dozens of other commercial and residential structures built during the early 1900s, helped shape the City of Roses.
"It was a period of the city's most rapid growth. He dominated it," says historian Philip Niles. "It's worthwhile just going around Portland to pick out his buildings and realize how much one person has affected our city."
Last Sunday about 250 people on an Architectural Heritage Center tour got a rare peek into a home Doyle designed in 1912  for then Mayor H. Russell Albee near Laurelhurst Park. The historic brick Georgian features a grand staircase, rich woodwork, and stained glass windows by the Povey Brothers.
"You have a sense in going through a Doyle building of a warmth and pleasure in it," says Niles.
Doyle didn't adapt a single point of view, but rather designed buildings in a variety of styles. He was sort of the Joyce Carol Oates of architecture. He referenced ancient classic styles including Georgian, Tudor, Gothic and Italian palaces while incorporating the needs and wishes of his clients.  He is one of the reasons that this relatively new city looks older than its actual age. When he died in 1928, the emerging modernists were already dismissing such derivative styles as irrelevant. But Niles, a retired medieval history professor at Carleton College in Minnesota, was fascinated by Doyle's imprint on the city, so in 2008 he published  his biography "Beauty of the City: A.E. Doyle, Portland's Architect." It's available at Powell's.
In his research, Niles gained access to Doyle's archives, including personal letters to his daughter.
"She wanted to be an architect and he was . . . such a supportive, warm father," says Niles. "I grew to like him."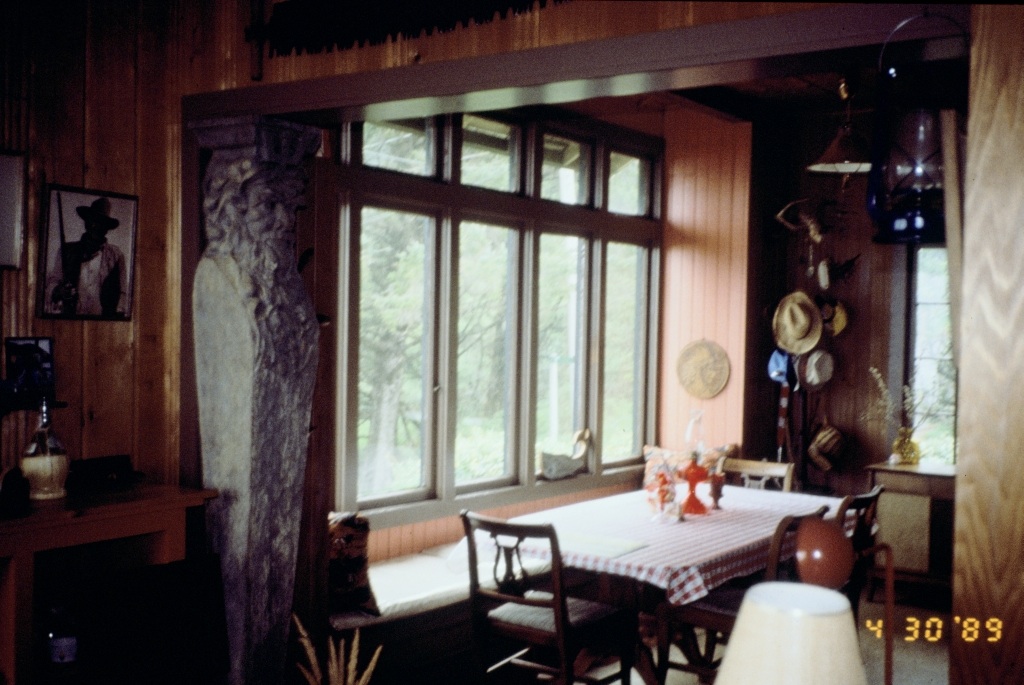 Doyle designed buildings beyond Portland including the Multnomah Falls Lodge, Corvallis Public Library, Oregon Electric Station in Eugene, cottages in Nehalem, and four cottages in Neahkahnie that Niles counts among his favorites. 
So even though few of us will ever live in a Doyle house — the Albee is on the market for $1.75 million — the architect is one of the reasons Oregon feels like home.
Vivian McInerny: [email protected]; 503-445-8820