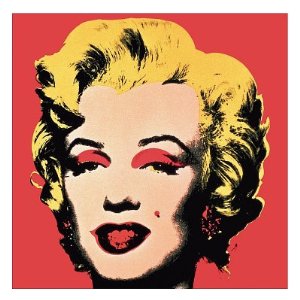 Downton Abbey is all pretty and precious. And we love it. Still, there are times when a homebody needs to Smash through the prim Victoriana to indulge in the steamy sensuality that was Marilyn Monroe.
I'm talking décor, here.
The hit TV series Smash features some amazing contemporary interiors but for design inspiration it's hard to beat the play-within-a-play about the 1950s bottle blonde with the body that wouldn't stop. Some fans seemed to have put Marilyn's vulnerability on a pedestal ever since her semi-suicide. I prefer her bear-hug-on-life stage when she sang that girls just want to have fun and call diamonds their BFF. It felt less like crass materialism and more like a joyful celebration in this good, and all too short, time on earth.
I want a room that does that. But what would it look like?
A clip of Diamonds Are A Girl's Best Friend surprised me. I remembered the hot pink and Valentine red color combination, but how could I have forgotten the bizarre living chandeliers? The lighting fixtures consist of clusters of women in sleek, sparkly, black costumes holding up candles.  My first thought was how the arms of those glamorous extras must have grown shaky-weary in the hours it probably took to film the scene. My second thought was that I would not want clusters of women, no matter how sparkly, glamorous and super nice, hanging from my ceiling. Besides, labor laws might prove an issue. But a sleek black glass candelabra-style chandelier by AF Lighting captures some of that same it's-not-over-till-it's-over-the-top look.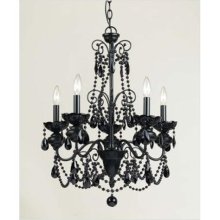 Deep fuchsia bedding by Kas Elouise, on sale at Bed, Bath & Beyond, would make a young teen-dream bedroom.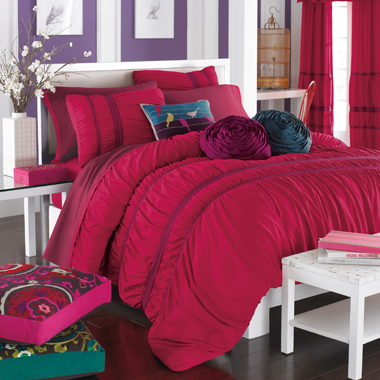 And Hancock & Moore exudes some of the va-va-voomness of the screen icon with its new metallic leather Flirt chair, below, and vivid hot pink tufted-back Exquisite sofa.

And for that diamond sparkle, how about a rhinestone table runner from Decoratingstudio.com or a reflective mirrored dressing night stand or vanity from Pier 1 Imports. Hang a framed reproduction of Andy Warhol's Marilyn print.

Put it all together and you have a large, hot, mess of Ms. M.M. Big screen glamour is down right humongous in real life and would make an actual room feel mighty crowded. But a touch of sparkle or vibrant color might be just enough to bring a bit of the movie star to the every day.
Vivian McInerny; [email protected]