Professional Performance, Professional Results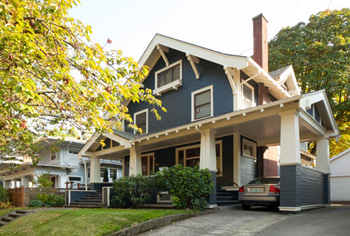 There are countless interior and exterior remodeling projects to complete and small changes to make on any home. New additions, dormers, kitchen remodels, historic home renovations… the list never stops. No matter what your list looks like, you can feel confident to write the name WILLCO at the top of it.
WILLCO is a team of Design-Build experts that bring more than 300-years of combined experience, along with a deep sense of integrity and professionalism into all of our remodeling projects. Whether simple or large – from a pantry redesign to bathroom remodeling to an entire home renovation – WILLCO completes every project with skill, knowledge and the utmost care.
Why WILLCO for your home remodeling project? Because every detail is the most important.
WILLCO's skilled team of professionals continue to successfully meet the varied demands of interior and exterior projects. Clients appreciate WILLCO's ability to add and accentuate the Northwest feel of their homes while also making sure their homes can endure the elements.
WILLCO's home interior services include:
Whole home remodels, kitchens, baths and additions
Full-service contracting on all aspects of interior renovations
Historical and period renovations
Service work, maintenance and repairs
Custom woodworking, trim, cabinets, and built-ins
Small projects such as closets, banisters, and pantry installations
WILLCO's home exterior services include:
Architectural and structural repairs
Additions and dormers
Dry rot repair
Historical and period renovations
General installation and repair of windows, doors, gutters, and siding
Outdoor living areas and custom decks

Why WILLCO? Because their people make the difference.
WILLCO's team are journeymen-level craftspeople, carpenters, and tradesmen who stay hard at work throughout the life of your repair, remodel, or renovation. Their professional team members care for your projects as if they were working on their own homes. WILLCO takes great pride not only in a job well done, but in the fact that clients count on and refer them again and again.
You'll appreciate WILLCO's commitment to open communication, their attention to detail, and their professionalism throughout the life of your project.
—
WILLCO is a licensed, bonded and insured contractor with clients throughout Oregon and Washington. Contact them today for a free estimate on your next home remodeling project. Call WILLCO at 503.238.1112 or visit them at www.willcopdx.com.