Oh, the joy! You're finally going to demo your dated kitchen cabinets and invest in a roomful of custom wenge—or cherry or lyptus—doors and drawers. Oregon Home asked kitchen remodelers, custom cabinetmakers, a cabinet installer and a cabinet hardware maven to open up about how to ensure that your kitchen cabinets cook up the look—and function—you want.

[1. Accept that a center island's function isn't to make the gourmet chef in the family feel as if he's the star of his own cooking show.]
Back in the day when kitchens featured center islands so large that there was barely room to walk between them and the room's perimeter cabinets, you could expect to see a range and a sink—or two!—set into the cabinetry. Some kitchen remodelers, though, say they're seeing a back-to-the-future trend when it comes to the function of a center island.
"More and more, the appliances are coming out of the center island and the island is serving the dual purposes of being the place where you, say, prep food or roll out cookie or pie dough, as well as seat guests," says Kathryn McDougall Radin, who, with her husband Howard Radin, owns Artisan Renovations Inc. in Beaverton, Ore. "In the early 20th century, there was typically a movable worktable in the middle of most kitchens, so we seem to be gravitating back to that idea of a center island."
[2. Avoid turning your cabinet hardware into a kitchen's focal point.]
Chances are, you've seen the dark side of the many choices you have when it comes to cabinet hardware such as door knobs, drawer pulls and handles that range from swanky to bizarre. We're talking about drawer pulls in oh-they-shouldn't-have shapes (think football helmets and tennis racket-wielding, wrought-iron figures) that might work in a kid's room but that have no place amid thousands of dollars of walnut or wenge. "There are no hard and fast rules when it comes to selecting cabinet hardware," says Radin, "but I try to get my clients to wait to purchase their pulls and knobs until the cabinets are in place, which is the first time you can really assess the proper scale of the hardware to the doors and drawers."
If you've got your heart set on a little bling on your kitchen cabinets, Kaye Powell, the residential division manager at Chown Hardware, says you can pull it off if you show restraint. "Have you seen the Edgar Berebi pulls that have Swarovski crystals inlaid in them?" she asks. "We had a client who used them on cabinetry in a butler's pantry. They looked stunning! Even in a kitchen, I think you could use them on one bank of glass-fronted cabinets—just don't use too many of them."
[3. Know that it really does take a custom cabinetmaker weeks and weeks to fabricate your kitchen cabinets, so plan accordingly.]
There's a reason why your cabinetmaker isn't your accountant: These are super detail-oriented people who love wood, like to work with their hands and lean into the time-consuming process. Take Ed Parsons, the owner of Parsons Remodeling & Custom Cabinets in Oregon City, Ore., who started making cabinets in 1978 and who needs four weeks to fabricate a kitchen's cabinets. "I won't install any cabinetry that I didn't measure myself," he says. "And I mean I do the measuring, not other guys in my shop. I take every measurement and verify every measurement. If that means I'm a controlling person, so be it. To me, it makes my life easier because it takes away all of the, 'He said, she said,' mistakes."
Keith Stoller, the owner of Doug's Cabinet Shop in Salem, Ore., which his father started in 1961, likes 60 days lead time. "We're booked out three to four months," he says. "It used to be six months when the economy was better. I tell the homebuilders I work with, 'If you want me to build your cabinets, you've got to call me in when you're pouring the house's foundation.'"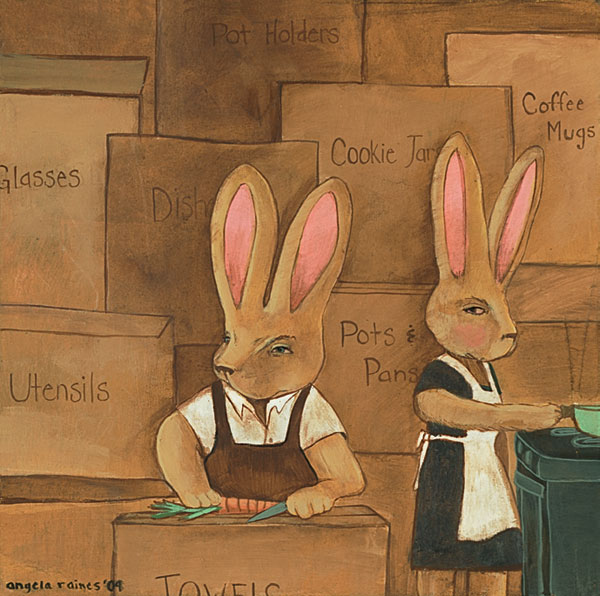 [4. If you're going to step on the IKEA cabinetry bandwagon, hire professional measurers to eliminate snafus.]
If you're customizing your kitchen with off-the-shelf components, hire a professional cabinet installation company to eliminate any Lucy Ricardo moments after you open the boxes. "A lot of homeowners don't take exact wall measurements," says Jennifer Berry, who, along with her husband, Chad, owns Cabinet Installation Services Inc. in Eatonville, Wash., which they have just rebranded as The Kitchen Helpers. For the last 10 years, they have been an IKEA-certified cabinet installation provider.
"Another common mistake people make is to forget to measure how much space a new wall will take up in the lineup of their cabinetry," says Berry. "They end up with a half-inch too much cabinetry to fit along a wall!" IKEA puts a premium on spot-on measurements: According to Berry, the company reimburses The Kitchen Helpers' $75 fee for its measuring service when you place your cabinet order.
[5. Don't miss the opportunity to include a hidden charger station in your cabinetry to eliminate the lineup of chargers that clutter the least-used countertop in every family's kitchen.]
Is your pile of cellphone chargers high enough to become a focal point in your kitchen? You're not alone! And design-forward kitchen remodelers are coming up with solutions to pull the plug on your electronic clutter. "A lot of clients ask me for a designated 'charging station' because they're tired of looking at a million adapters and chargers on the countertop," says Radin. "Typically, there's one countertop in the kitchen that becomes a landing spot for everyone's keys and cellphones, all the things you grab as you head for your car. I like to put the charger station in a message center at that last stop before you enter the garage."
[6. Don't be so matchy-matchy with the cabinet finishes: Mix them up!]
You can add a little pizzazz to your kitchen with a variation in the cabinet material and finishes. "We are doing a lot of perimeter cabinets in one finish—say an Antique White-painted finish—but the center island is made of cherry," says Radin. "There's usually a predominant painted finish and the less-used finish is on cabinetry that you massage to look more like furniture."
Stoller does a lot of perimeter-one-way, island-another jobs, too. "We've done some kitchens where the perimeter cabinets were maple and the center island was cherry or mahogany," he says. "It ends up being a good look."
[7. Make every cabinet work for you.]
"It's not just about how many cabinets you have; it's more about how functional each cabinet is," says Parsons, who prides himself on giving his clients as much usable space in their cabinetry as possible. "I don't ever want my clients to have to get on their hands and knees in search of something, so I make pie-shaped drawers to get every cubic inch of space out of a corner. There are also a lot of specialty options, such as inserts for pull-out drawers for all of your pan lids and a pop-up mixer shelf for your Mixmaster. It's all about cabinets that make things more convenient for you when you cook and entertain."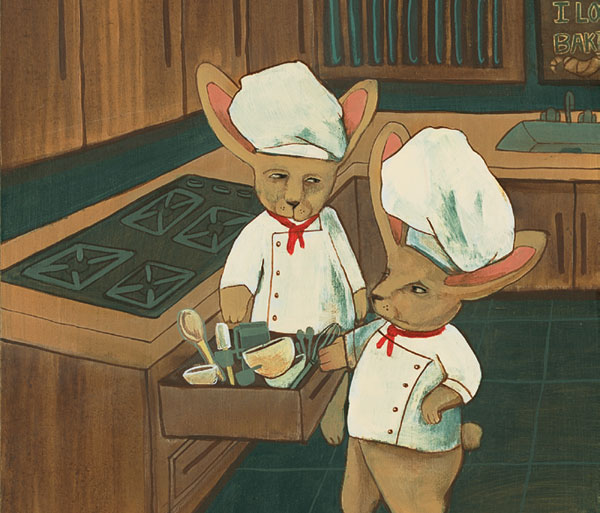 [8. Shoot for a timeless cabinet style rather than a trendy look.]
Chances are, you're going to be living with your new cabinets for a good decade or more, so shoot for a timeless look that will age well. "Natural maple Shaker-style doors look so dated to my eye—and we did so many of those kitchens in the early '90s," says Radin. "People are going for the basic Shaker outline, but with some detail—a bead on the inside edge or an outside edge that's no longer square—that mitigates that hard edge a bit. You want something to take it away from that Mission or Arts and Crafts or Shaker style. We have a popular door that could've been produced in the '30s or the '50s or the '90s or now. It's classic and timeless, which is good, because who wants your friends to come over and say, 'I see that you remodeled your kitchen in . . . 2008!'"
[9. If you're on a budget, do an exotic-looking stain rather than paying for cabinets made out of exotic wood.]
Got a mogul's taste on a Average Josephine's budget? "Exotic woods are very attractive, but they're also exponentially more in cost," says Radin. "I love the look of wenge or enigre, but the cost is often prohibitive unless I'm dealing with one of those clients with whom budget isn't an issue. But woods that evoke the feeling that exotic woods give you are very popular. Go for woods with deep, rich warm tones. I've even seen dark stains on birch or maple that looked beautiful."
[10. Don't try to navigate the hundreds of cabinet choices alone.]
Seek the counsel of a kitchen designer or head for a cabinet showroom to get a handle on cabinet options. "If a client loves a Raisin stain on maple, but she doesn't like the door construction that I have that sample on, I'll look for a style of door construction that appeals to her," says Radin, who exclusively uses the Crystal Cabinets line of cabinetry, which offers 600 cabinet options. "I often order as many as three different door samples for a client to consider. I will not order a kitchen until my client has seen that exact combination in a door sample in her house! Cabinets look different in your lighting, surrounded by your stuff. Just yesterday, I had a lady who took home an Antique White door and a painted door and she e-mailed me back and said, 'They both look awful here!' She ended up with a green-painted finish."
[11. If you soup up the size of your cabinets, bump up the size of your hardware, too.]
It's all about proportion and scale. "A lot of homeowners are going with taller cabinets and larger, wider drawers beneath the countertops," says Powell. "You can't just go with a three-inch-long pull anymore. I'm seeing a lot of kitchen designers bump up to a five-inch-long or even a six-inch-long pull. The proper scale is really what matters."
[12. Figure out where you stand on what your 'boxes' are made of.]
Be prepared to talk about the P-word—particleboard—when you go cabinet shopping. And know that pros don't see eye to eye on the material. "Poor old particleboard: It's gotten such a bad rep!" says Radin. "I think it's because when you say 'particleboard,' people think 'flakeboard,' but particleboard has many different grades. A high-density particleboard is really, for most cabinetmakers, the material of choice because it cuts very cleanly. In a high-density particleboard, the amount that material reacts to changes in heat and humidity is less than what plywood will. Of course, if you apply moisture directly to particleboard, it can swell. Crystal, the line that we carry, uses a particleboard case for their standard cabinets, unless you upgrade to plywood."
If you're old-school about a cabinet's construction, Parsons may be your cabinet man. "Two-thirds of the cabinets I make use 3/4-inch maple plywood for the boxes," he says. "In a typical kitchen, that only adds about $1,300 to the price of the cabinetry. But, hey, I'm a wood person: I really want whatever I make to last."
[13. Personalize your cabinets for your particular storage needs.]
Should cabinetry in a baker's kitchen be in the exact configuration of a loves-to-cook-Asian nonbaker? In a word, No! "I design the whole space with the cooking style of my client in mind," says Parsons. "For a baker, I would lower a cabinet and top it with marble to give her a good rolling surface."
If you live for stir fry, Radin has another word for you: ventilation, ventilation, ventilation. "With Asian cooking, you want a good, big old hood over your range rather than having a cooktop in an island with a telescoping downdraft vent," she says.
[14. Don't head for the showrooms without your new best friend: Your sample door.]
Know that your final reveal will be that much more amazing if you get used to carting around your door panel as you shop for everything from door hardware to countertop materials. "When my parents put in their IKEA kitchen cabinets, my dad bought a $20 door to use as a sample while he shopped for tile," says Berry. "The only problem was he kept dropping it! Luckily, the door was still in good enough shape to hang after he bought all his finishes."