Presenting the winners of the 2023 Structure + Style Awards: Design Category
---
Furniture Design: Single Piece or Collection
WINNER: Donna DuFresne Interior Design
This puzzle table was designed to keep puzzle pieces in place and away from two fuzzy bandits (aka house cats). The black rift oak table was custom designed by Donna DuFresne and fabricated by a local furniture maker to fit the specific needs of the owner.
Lead Designer
Donna DuFresne
Photographer
Christopher Dibble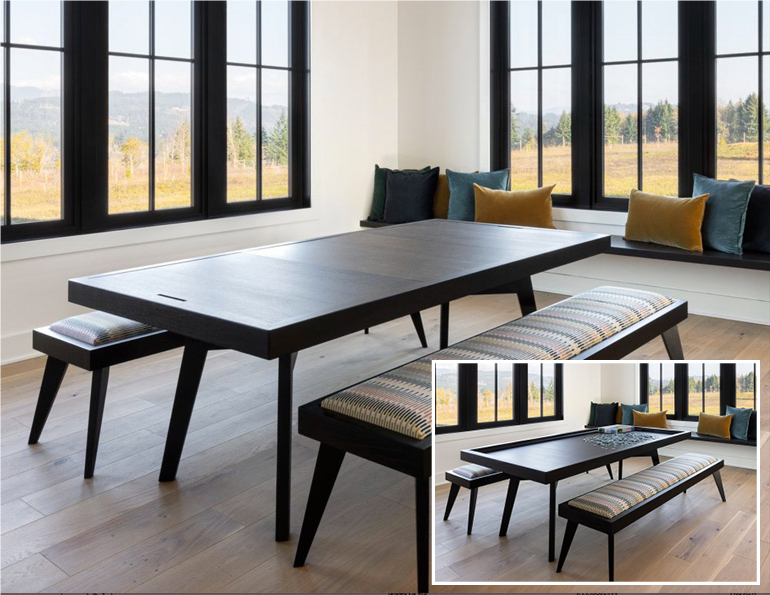 ---
Design: Outdoor Living
WINNER: Arkitek: Design & Architecture
Navigating a steep site, this project optimizes outdoor space, seamlessly integrating a dining pergola, water feature, lounge and hidden hot tub into a compact patio. This inviting extension of the home offers spaces for both solitude and social gatherings, while also preserving mature trees and capitalizing on positive views.
Lead Designer
Jane Alexanderr
Photographer
Brandon Lasko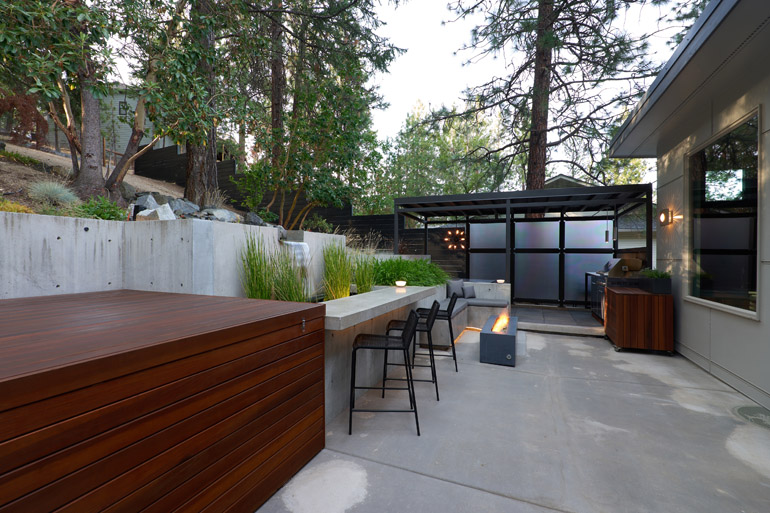 ---
Interior Design: Bath
WINNER: Schulz Design Consulting
This complete transformation of a dated primary bathroom into a modern spa oasis includes a freestanding tub adorned with a Carrara marble surround and a captivating double-entry shower. The custom rift white oak vanity is complemented by a stylish painted-wood backsplash wall.
Lead Designer
Melissia Schulz
Photographer
Crosby Dove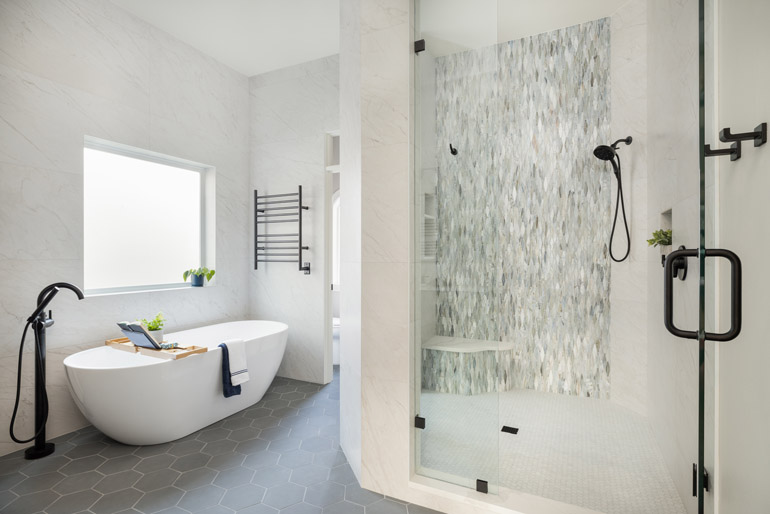 ---
Interior Design: Kitchen
WINNER: Kelly McDougall Design
The owners' previously remodeled 1971 home was dark and dated. They desired an open and usable kitchen that felt more inviting for their family of four. The new floor plan reconfigured the kitchen for a better work flow and use of the space, relocating the existing pantry and laundry room while showcasing the pantry design with an arched entryway.
Lead Designer
Kelly McDougall
Photographer
Kelley Kish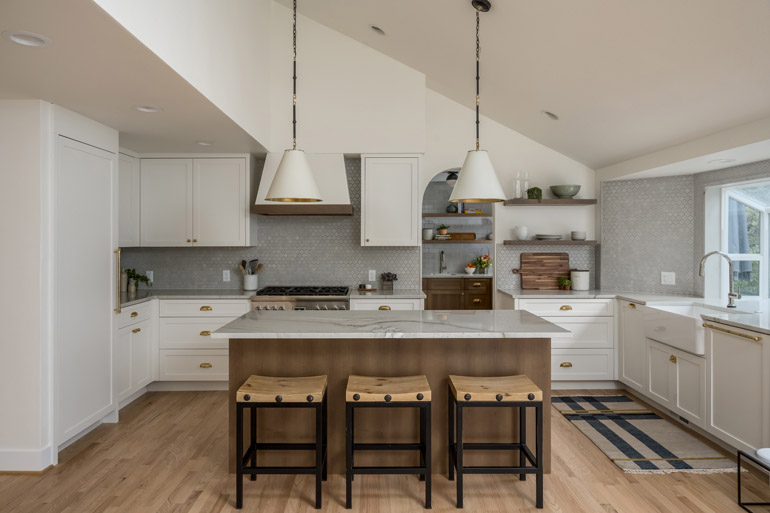 ---
Interior Design: Other
WINNER: Cozy in Love Spaces
The Wilshire Living Room and Chapman Entryway were designed cohesively to provide a PNW family a cozy space. The neutral color palette pops with the French gray custom built-in as the focal point. Traditional, Victorian and Parisian touches were brought together with mixed textiles including leather, wood, brass and velvet.
Lead Designer
Angel Phillips
Photographer
Braevin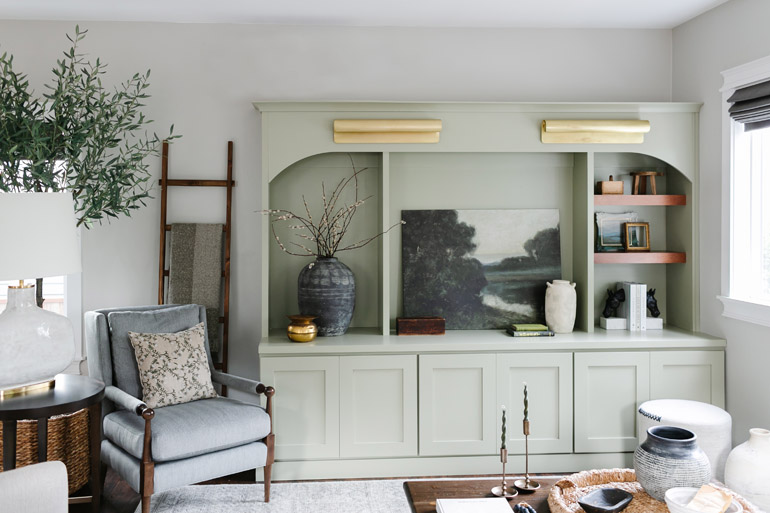 ---
Interior Design: Whole House Under 3,000 Sq. Ft.
WINNER: PBW Architects

The Big Fir residence blends into the landscape of a newly planted vineyard, giving the retired clients a chance to enjoy the literal fruits of their labor. The interior spaces are designed to be "just big enough": Each one overflows beyond the walls of the house to become seamlessly indoor-outdoor.
Lead Designers
Kelby Riegsecker & Dan Wickline
Photographer
Andrew Pogue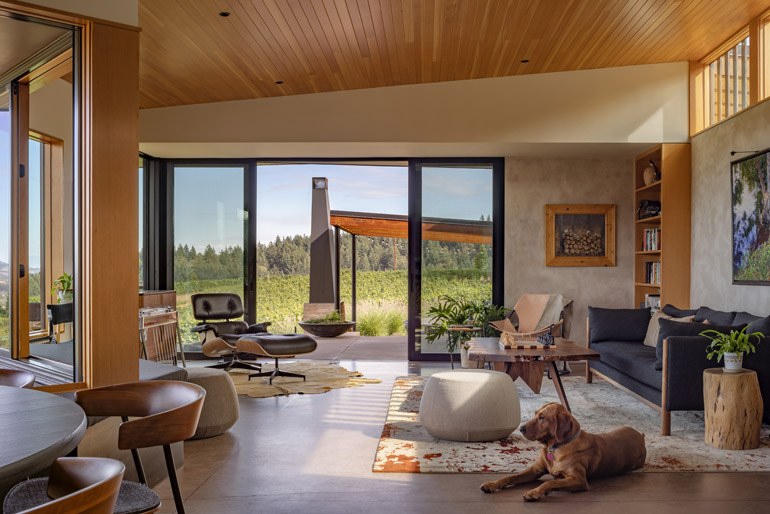 ---
Architectural Design: Whole House Under 3,000 Sq. Ft.
WINNER: Capri Architecture
The Oregon Coast's first LEED V.4 Platinum home is as much about living outside as inside. Its outdoor areas are cozy and flexible with a fire pit that becomes a theater. It spills down a hillside, carving spaces into the slope, all while allowing a retired couple to age in place.
Lead Designer
Dustin Capri
Photographer
David Papazian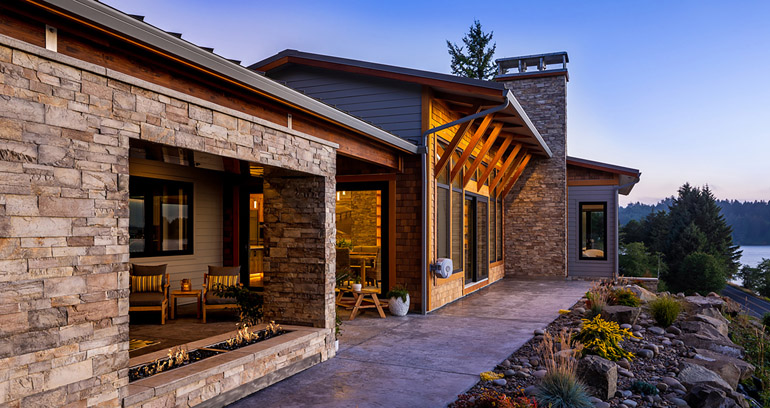 ---
Architectural Design: Whole House Over 3,000 Sq. Ft.
WINNER: The Shelter Studio
This traditional home offers luxury and casual living with its thoughtful design. The exterior of the building boasts stunning stained-wood siding and stone accents, complemented by the natural beauty of surrounding desert plants. An open-concept floor plan, high-quality appliances, custom cabinetry and concealed pantry make it an ideal home for entertaining.
Lead Designer
Jason Offutt
Photographer
Kaleb Riley