WILLCO's team of expert painters and carpenters recently designed and built a custom remodel of an old craftsman home in inner SE Portland's Richmond neighborhood. Their client, Melissa Gard loved the character and historic architecture of the property but needed the kitchen updated to accommodate her lifestyle. 
The goal for this remodel was to open the room up and create a functional space while still maintaining the character of the house. WILLCO worked with her to provide complete design-build services, bringing her kitchen from concept to reality. WILLCO's design team took extra care to preserve the historical character of the home while giving Ms. Gard a more functional and inviting space.
Prior to WILLCO's help the kitchen was small and closed off, "lacking in storage, closed to the dining area with really only room for one person to be working, cooking or being present."
Melissa wanted to update the style in keeping with the historical architecture of the home but to gain the openness, storage and function of a modern kitchen. She envisioned the new design "Being a transitional style between the two."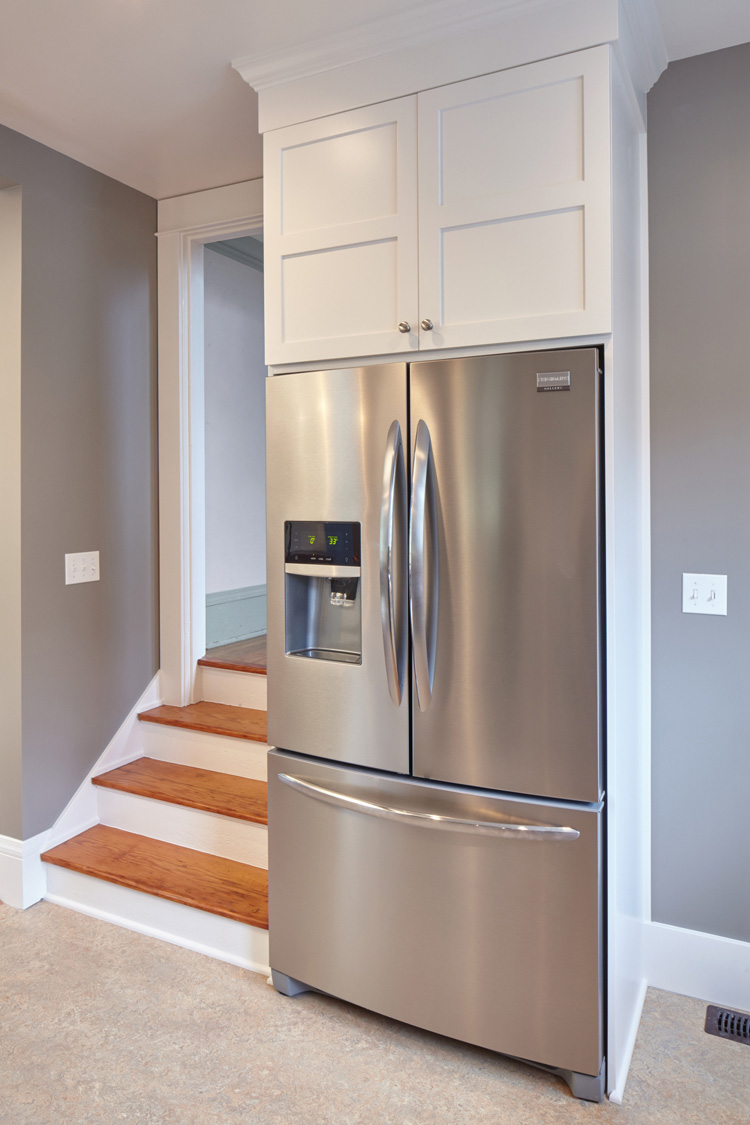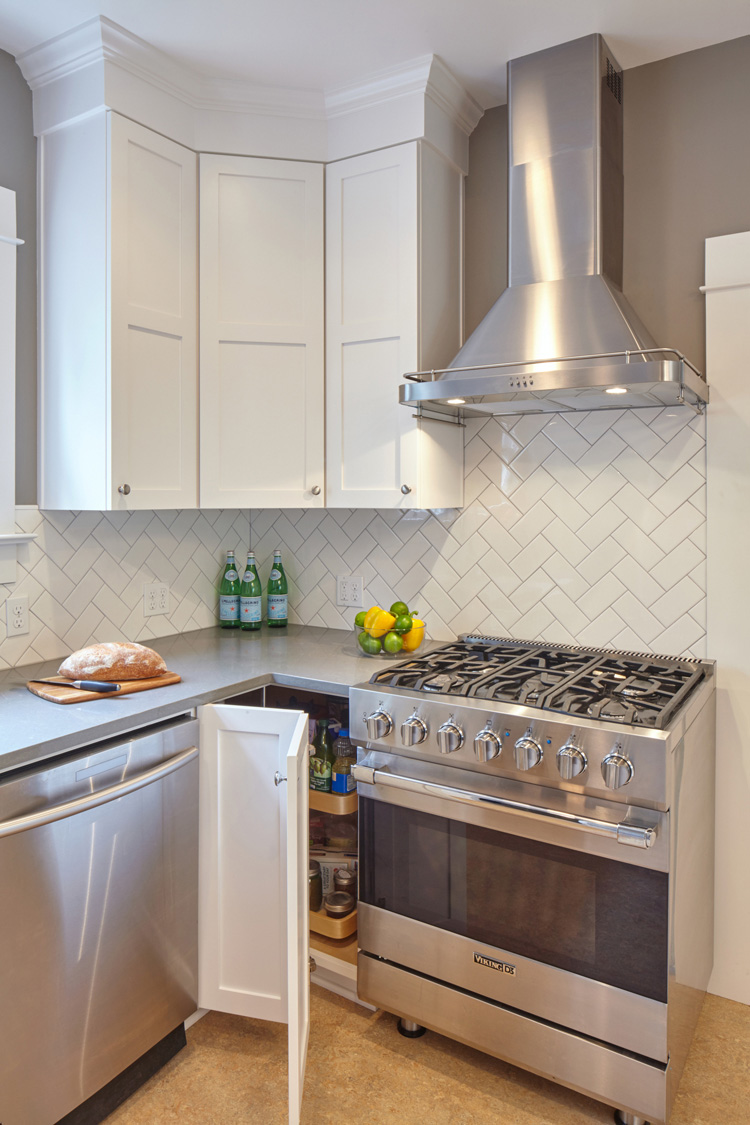 WILLCO collaborated with her and made architecturally sensitive structural changes removing the dividing walls between the kitchens and dining area. WILLCO added additional storage space by building a peninsula that worked with the newly open space. WILLCO worked with the Ms. Gard to provide custom cabinetry that included the addition of stacked lazy susans, utilizing the compact kitchen space and cabinetry corners.
Ms. Gard wanted to keep the aesthetic of the kitchen simple so that the primary colors in the room would come from accessories rather that the room itself; so WILLCO kept it simple with timeless stainless steel appliances, solid stone counters tops and white tile in a sophisticated herringbone pattern.  WILLCO's skilled in-house carpenters and painters incorporated traditional craftsman crown moldings and managed to flawlessly blend the transition between remodeled additions and the existing home.
Melissa couldn't be more pleased with the results. This simple but exciting kitchen remodel was the solution for Ms. Gard's home, making her desires into realities by providing a more inviting space for entertaining and going about her daily activities. The dramatic changes opened up the home and made it more comfortable, creating a more relaxed environment.