Text and Photos by Zach Martin
A generation ago, Americans experiencing the "baby boom" looked west to start a new life. Land was plentiful, and soon the West Coast was blanketed by single-level ranches and split-level homes on big lots, close to parks, schools and highways. These "close-suburbs" sprung up close to cities, with neighborhoods full of wide overhanging roof eaves and thick walls.
"You don't see those styles of homes built today, because they cost more," says Eric Thompson of reMOD (and its parent company, Oregon Homeworks). Most of these post-war homes have sat, unchanged, since they were built decades ago and filled with a lifetime of memories. Now many people in the Northwest are realizing they'd rather buy a midcentury home and modernize it, instead of purchasing a new cookie-cutter home in a subdivision farther out in the burbs.
All over Oregon, a new generation of Americans are revitalizing old neighborhoods full of midcentury homes. Eric Thompson has spent the last ten years building and selling new modern homes with Oregon Homeworks. With his new division, reMOD, Thompson now offers his company's expertise to homebuyers looking to upgrade their post-war house.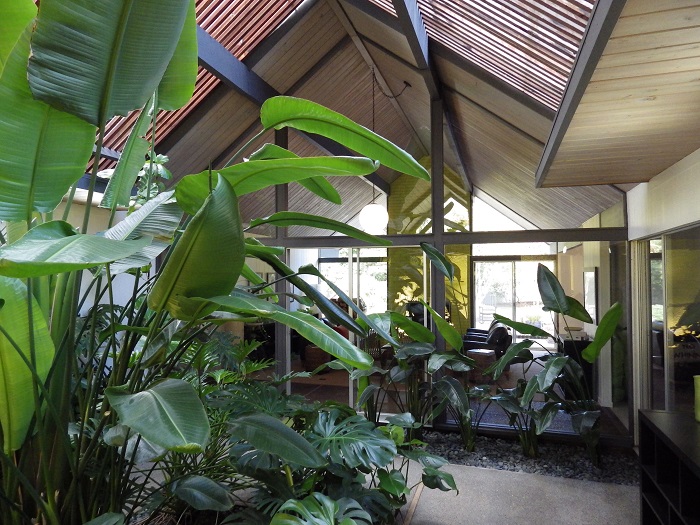 Thompson's lush atrium overlooking his sun-filled living room. The architect of his home was A. Quincy Jones.
Two years ago when Thompson was looking to flip some remodels, he kept overhearing the same conversations at open houses for midcentury homes—people loving the house but wanting to knock a few walls down, redo floors and cabinets, change the counters, and never knowing where to start or how much it will cost.
"It dawned on me that instead of buying these houses and flipping them, we should open up a service that is focused on buyers who want to refresh their post-war home purchase before they move in."
reMOD takes the intimidation factor out of a large-scale remodeling project and lowers the risk of expensive surprises down the line. Thompson reminds new buyers looking to remodel that, "any time that you're going to be working with things like plumbing, the HVAC system or electricity, permits need to be pulled. It makes sense to work with somebody licensed to do that. Working with my company, a homeowner can greatly reduce the amount of time it takes—and the amount of headaches—and do it for about the same amount of money, if not less, than if they were to try and handle the remodel on their own or with multiple contractors…and in a fraction of the time."
As for why reMOD specializes in midcentury homes—aside from the great locations, big lots and attractive architecture—he says a major draw is their optimal construction and design.
"We don't have to go in and worry about the foundation," says Thompson.
"The houses were built using a lot of traditional techniques that we use today versus how houses were built before the war, so there's less to worry about from a plumbing and electrical standpoint. We can work inside the walls and just update the finishes. They typically have a pretty great floor plan, with a master bathroom attached to a master bedroom… and the opportunity to knock down one or two walls to open it up and give you that great room living that most people are attracted to today."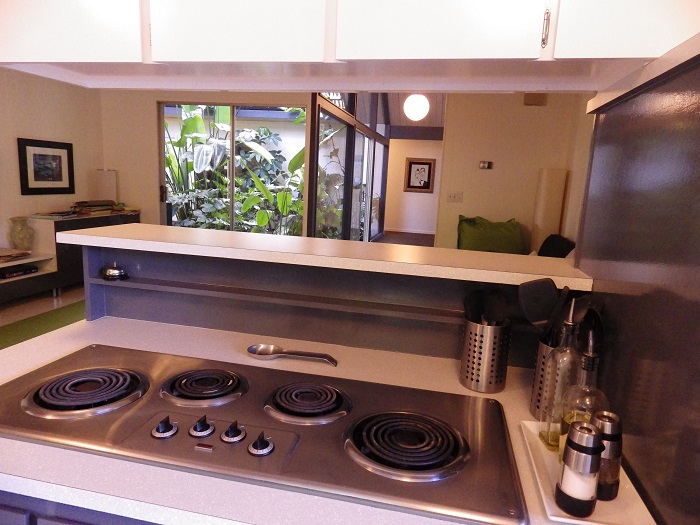 Thompson's home features the original midcentury modern stove and burner set.

Houses from the 20s and 30s have more crowded layouts and less consistent building quality and require more intensive upgrades than midcentury homes.  Homes built before the war are much more difficult to modernize, says Eric.
"Those houses have much greater challenges," says Thompson. "Older homes may have three or four bedrooms sharing a single bathroom. Post war homes have so many advantages for what people are looking for today, with the exception that they haven't been touched since they were bought brand new. If you update all of the dated and worn surfaces you see, all of a sudden, you have a very stylish house with a great floor plan."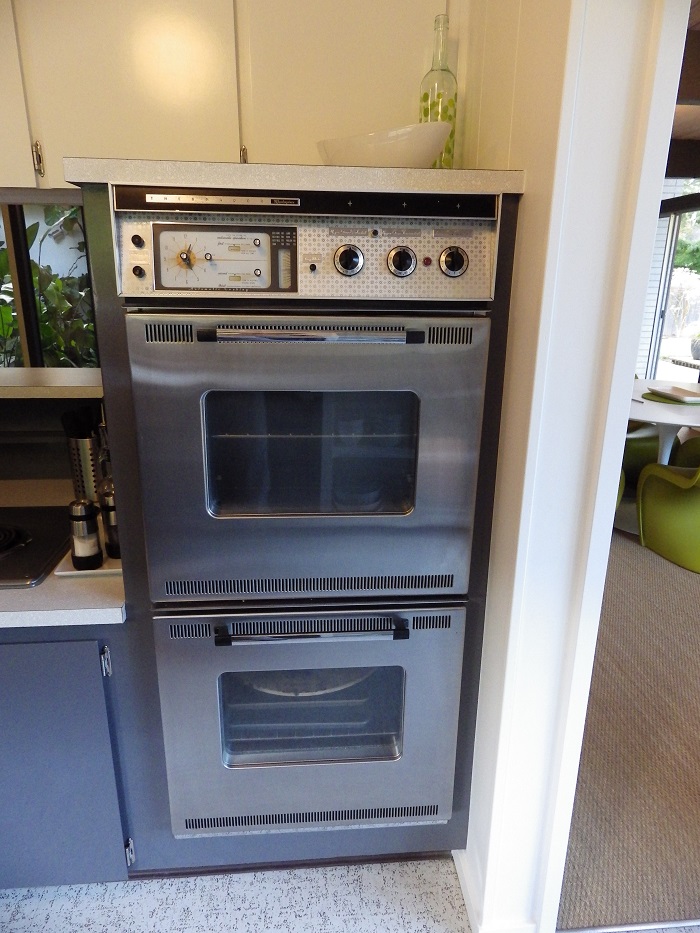 If you're looking to buy or build a new home and haven't considered taking on a remodeling project, Thompson encourages you to reexamine your options. reMOD points out to buyers that the benefits of living in an updated midcentury home far outweigh the costs of buying a new house with "a cookie cutter plan, on a postage stamp lot, that will always be several stoplights away from the primary highways, and will look like every other house in the neighborhood."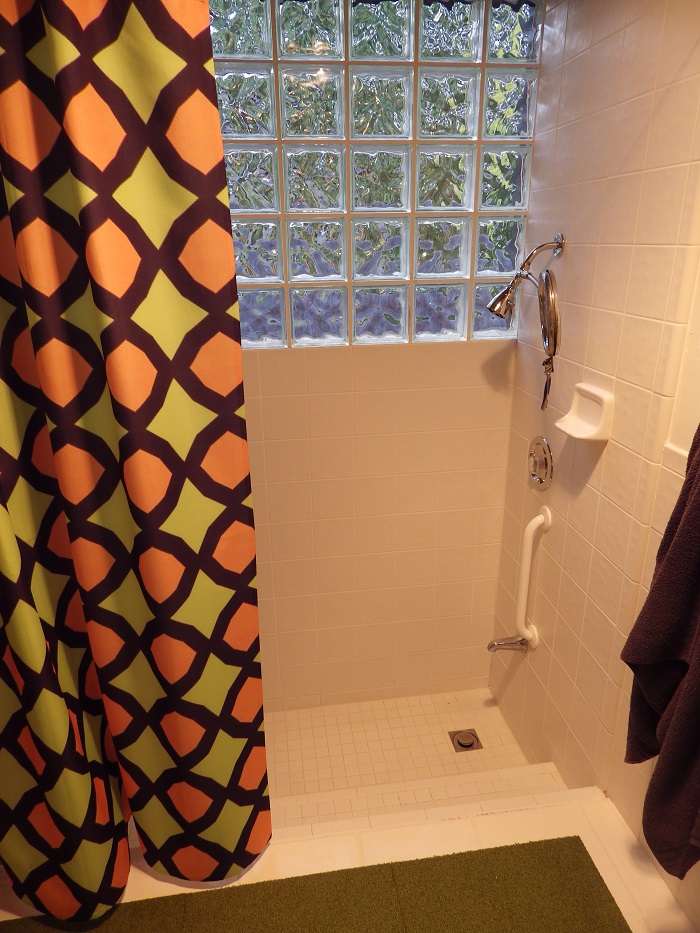 Thompson's unique recessed tub / shower is just one of the house's many charming details.
"Suppose your budget is $600K. As opposed to looking at new construction homes," Thompson says, "why not look at a $450K home in a great old neighborhood that just needs a little bit of TLC, and put $100 to $150K into it? Then compare it with the new construction house and see which one most people would want to live in."
Below are some before and after photos of projects completed by reMOD and Oregon Homeworks: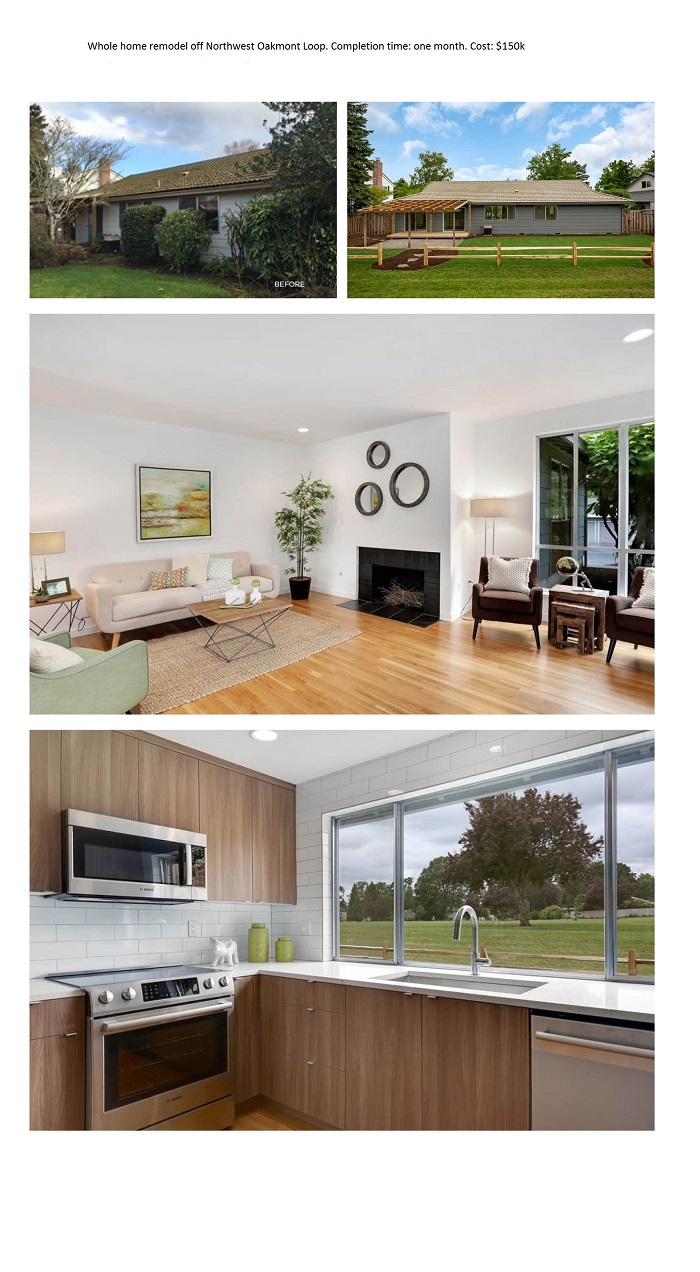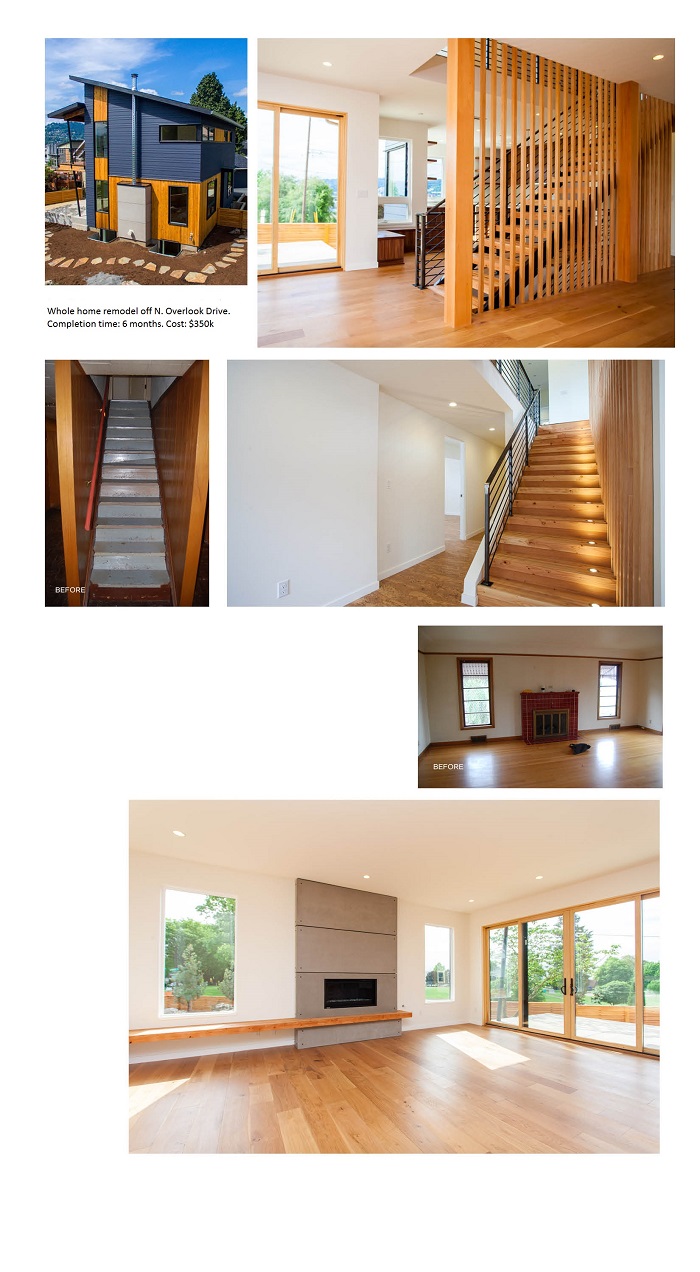 Save
Save