If you're looking to "recycle" an energy-inefficient home into a net zero residence, it's hard to go wrong with a midcentury modern. Elba I. Cox, principal broker and owner of EcoPro Realty Group in Lake Oswego, says these stylish structures have a number of features that make them easy to transform into green homes. "They have a lot of windows, which allows natural light into the home," she says. That makes them ideal for utilizing passive solar. The windows move the outside in, which makes the landscape a prominent design feature.

Elba Cox
Because midcentury modern homes are so minimalist, there's no need to invest in lots of fancy (and resource-intensive) interior elements such as wall-to-wall carpeting and heavy drapes. Wood and other natural materials are a common surface covering. If the wood in the home needs to be replaced, it can be swapped for trendy barnwood or another reclaimed material.
"Midcentury modern homes usually have open floor plans, so you don't have a lot of walls that divide the living space and obstruct the air flow," Cox says. The roof lines tend to be linear and not too steep, which helps when adding solar panels.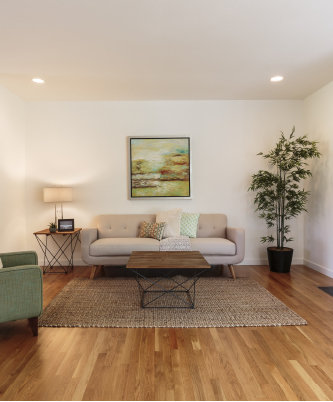 These homes do present a few challenges to people looking to create net-zero spaces. They often have high ceilings and slab foundations, both of which are difficult to insulate. Creative ideas from LEED-certified architects and technological solutions make both possible—for the right price, of course.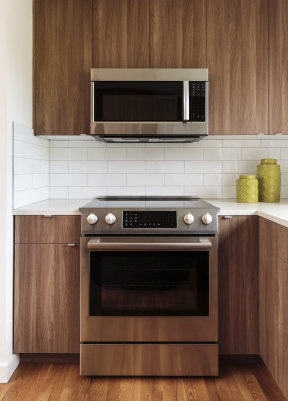 The good news for budget-conscious buyers is that midcentury modern homes can often be picked up for a song, Cox says.   They fell out of style in the 1970s and 1980s, which means many were abandoned or neglected. Even as they come back into vogue, there are plenty awaiting new owners with a 21st-century vision.
Save
Save
Save
Save
Save
Save
Save
Save
Save
Save
Save
Save
Save
Save