The Watson family came to their contractor in need of some serious work to their 1947 home. The owners had lived in the home for close to 30 years, and were overdue for some updates. Their kitchen had been remodeled years prior, but the contractor they used had left doors missing on cabinets and the workmanship was lacking. After years in a partially completed kitchen, the work had not aged well—and the Watsons were anxious for a kitchen upgrade.
---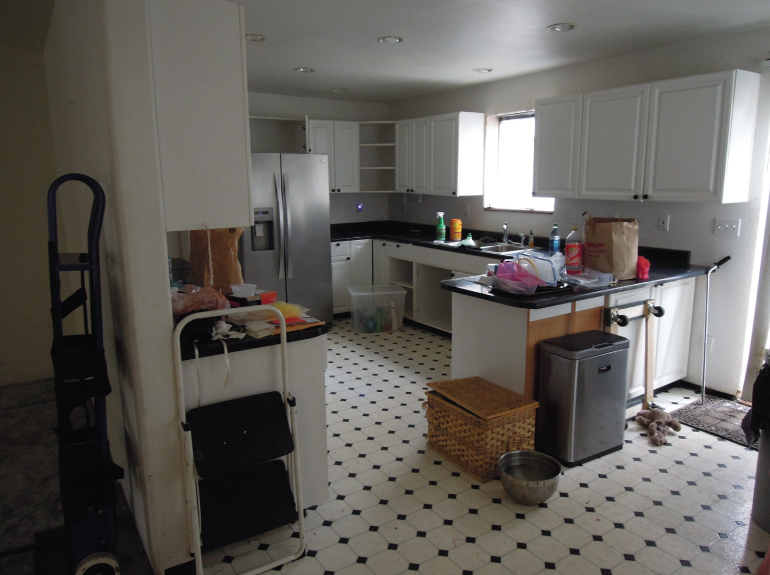 ---
For their new kitchen, small tweaks were to the existing layout in order to improve the functionality, but keep the plumbing and electrical scope minimal. A much needed pantry was added to a previously unused space next to the fridge. The window over the sink was replaced with a larger unit for even more natural light. Drawers and pull outs were incorporated into the lower cabinets to make storage specific to their needs and easily accessible. The peninsula was shifted over a few inches to allow for more dining space adjacent to the kitchen and an eat-in bar.
---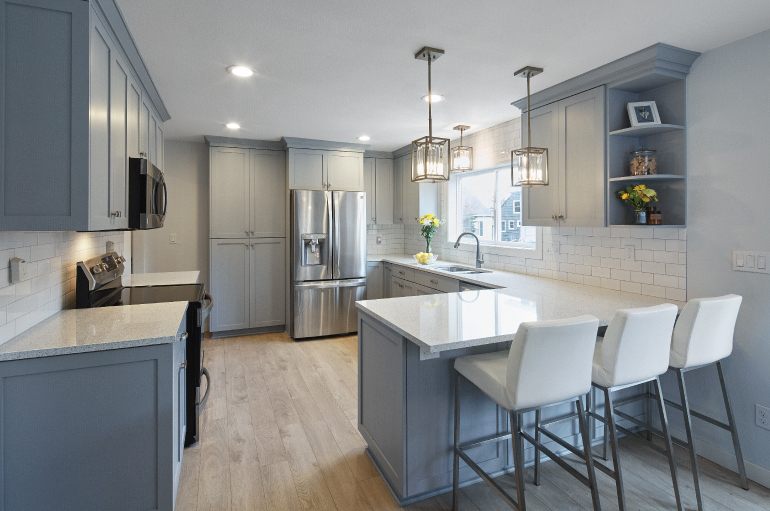 ---
The existing vinyl flooring was replaced with a wood look laminate by Evoke—having a house with multiple pets and people, they needed something that would stand up to the day to day traffic of their household. A white speckled Cambria quartz counter was sourced to match the nearby coffee shop's counters that the client loved. Custom shaker cabinets were brought all the way to the ceiling for a more appropriate fit, and were painted a beautiful blueish gray. The existing recessed ceiling light layout was simplified and three coordinating pendants were incorporated for added interest and character. The result is a dramatically different and exciting kitchen.
---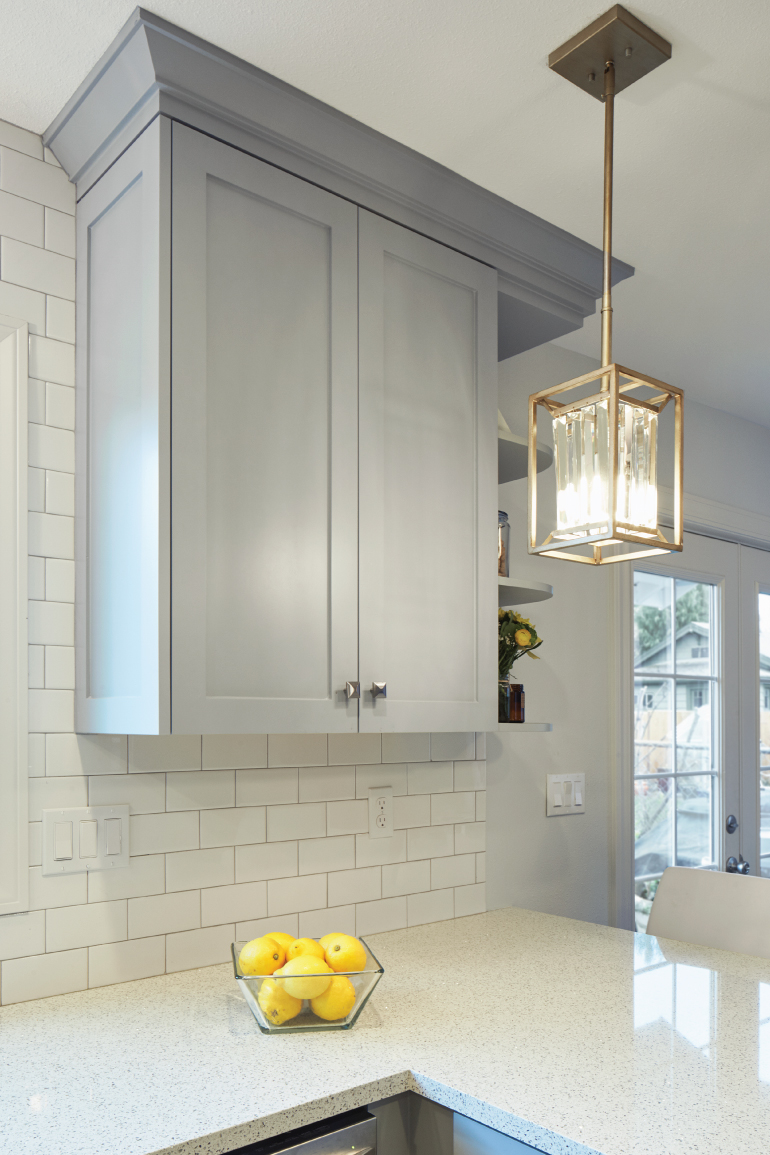 ---
The second item that needed to be addressed was the lack of space for their teenage daughter. A sophomore in high school at the time, she had outgrown her small attic bedroom and was in need of a better place to retreat to. The design team at WILLCO worked with our clients to address this need from a couple of different angles before finally landing on a basement conversion. We decided to take part of the unfinished basement and remodel it into a spacious suite: complete with a new bedroom, a full bathroom, and a large walk-in closet.
---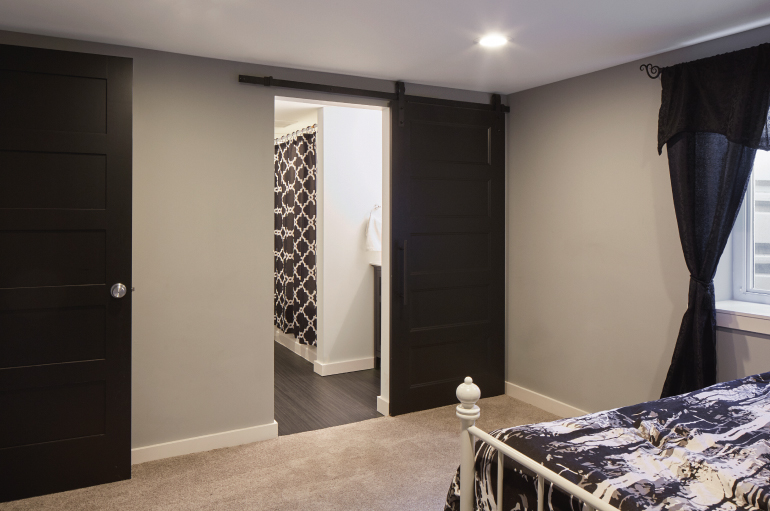 ---
The stairs down to the basement were rebuilt to meet code, walls were framed out and insulated, and a large window was added to the bedroom for natural light and egress compliance. Finishing out the space, we went with a high contrast black and white for tiles, flooring, doors and trims and soft grays were implemented on the walls and the carpet to bring everything together. Being a converted basement, we took special care to add lots of artificial light so the bedroom suite feels bright and welcoming all times of day.