Photos by Lincoln Barbour Studio
---
Designer Krisanna Sanders knew the moment she saw it: The historic Portland Craftsman deserved to be brought back to period grandeur. It was special — having been in the same family since constructed in 1912 — and full of potential. Previous renovations had buried the home's original charm. "It was an untouched gem," says Sanders, principal of Recast Homes. "But all the cues were there. We just needed to bring it back to its original intentions while creating space and convenience for a modern family."
The home perfectly captures Sanders' renovation approach — respecting the structure's architectural integrity while meeting the lifestyle needs of the homeowner. "By blending practicality with beauty, even the most active family can enjoy living in an aesthetically uplifting environment. I like to encourage people to embrace some impactful design ideas that will create a showpiece as well as a living, breathing family home."
---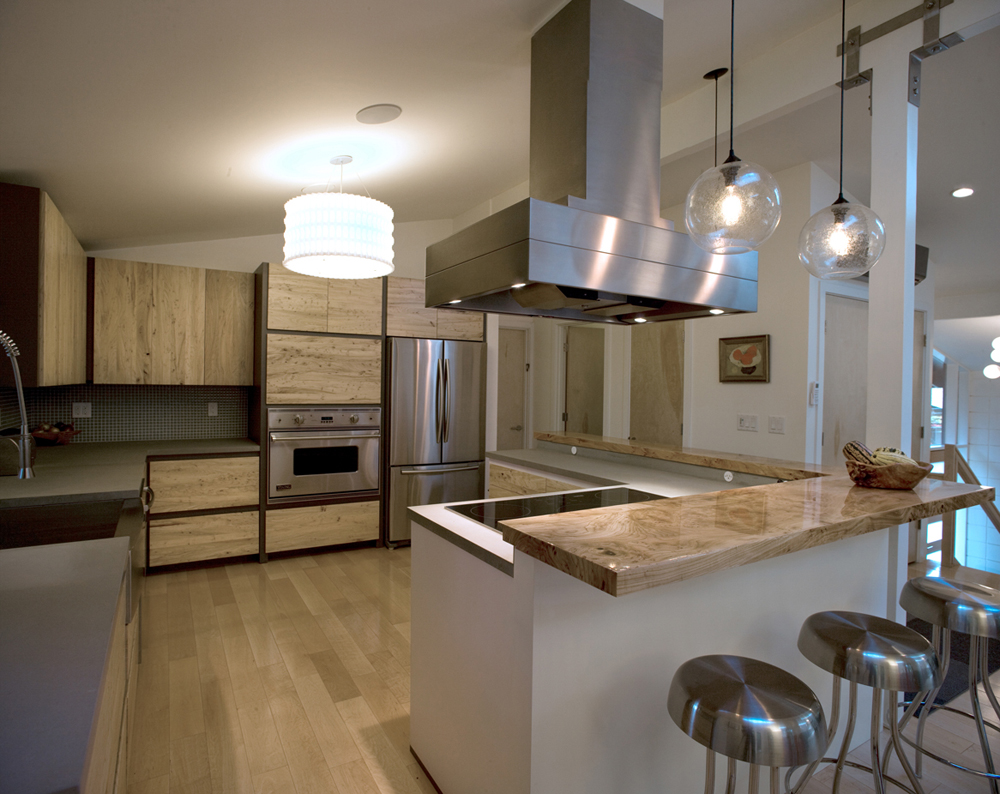 ---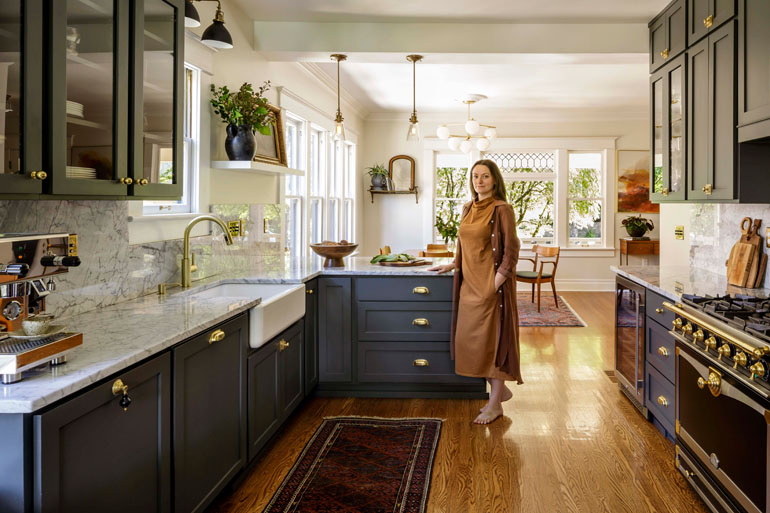 ---
Starting with the ground level, Sanders began by removing wood paneling, a drop ceiling and a dividing wall, exposing the original Craftsman woodwork and revealing loftier head and foot space. Sanders chose new fixtures and finishes for the kitchen that feel rooted in history while still being contemporary. "My goal was to integrate the classic, functional elements of the original kitchen but increase its appeal as an integrated living space," says Sanders. The inspiration for the kitchen's color palette came from the painting that now rests above the sink — a moody contrast with the bright white walls and classic marble counter and backsplash. Historically accurate living brass fixtures and push-button electrical switches from Rejuvenation will age with time, adding to the patina of lived-in elegance.
In the living area, new leaded-glass windows are a match for the original. An antique cast-iron surround replaced an ill-fitting brick fireplace facade. Additional display and storage space on each side is a nod to traditional Craftsman style. The brass light fixtures from Rejuvenation and West Elm coordinate across living, dining and kitchen for continuity.
---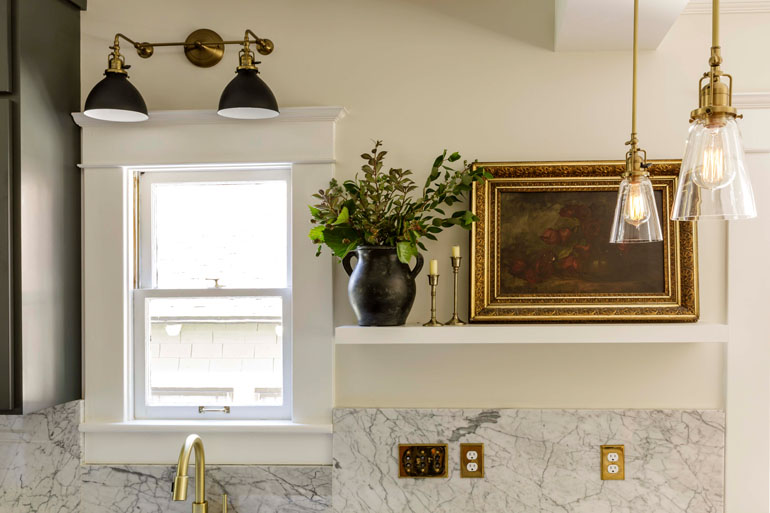 ---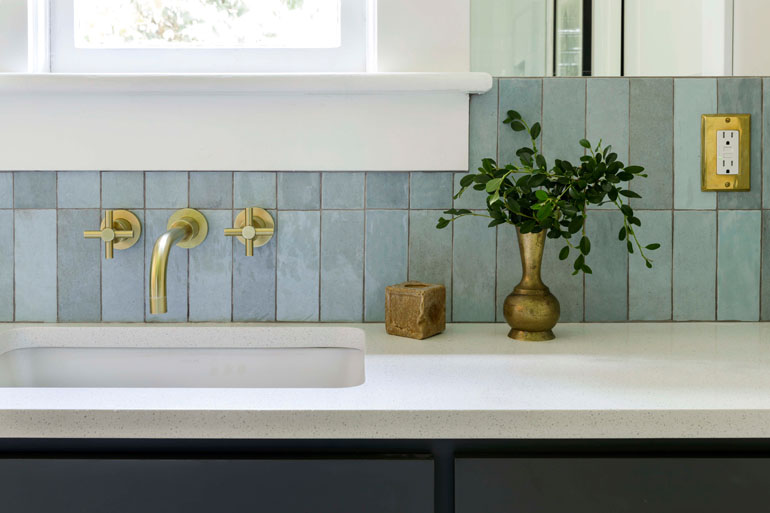 ---
The ground floor initially hosted two bedrooms — one awkwardly placed directly off the kitchen, the other opening unceremoniously to the living room. By removing a bedroom, Sanders created a master suite and guest powder room, accessed more discreetly via a short hallway. The master bath is elegantly appointed with period-style finishes installed with a modern flair. A custom vanity cabinet and wall-mounted faucet make efficient use of a narrow space — providing the desired utility without feeling cramped.
The powder room is a showstopper, featuring a wall mural from Sian Zeng. "Small rooms allow you to make a big impact and create an immersive experience," Sanders says. The motif of this mural emotes an English countryside, but the scale is boldly modern. "I want someone to almost gasp when they turn the corner and discover this space."
---