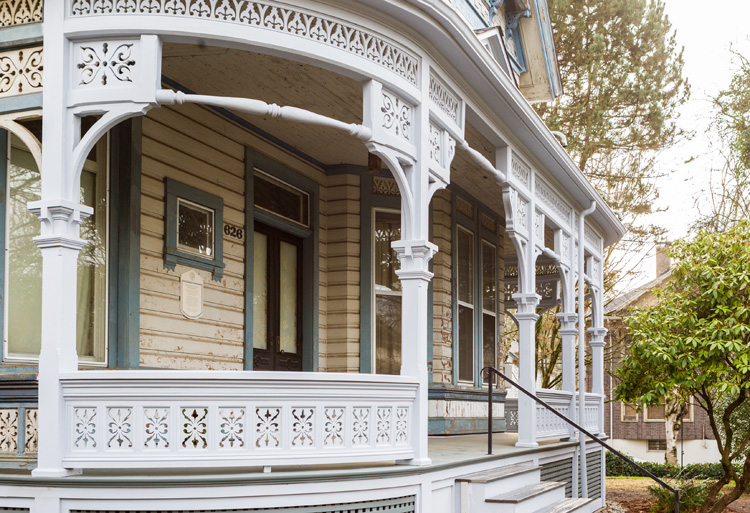 BY ADDIE HAHN
PHOTOGRAPHY BY JASON KAPLAN
The magnificent 1894 Queen Anne-style William D. Fenton House has long been a landmark in Portland's Southeast Buckman neighborhood. The intricately detailed 700-square-foot wraparound porch was always a big part of the home's charm, but in recent years, sunken columns and collapsed railings created safety hazards. Paint failure meant that the decorative woodwork was weathered and in need of significant restoration, too.
Homeowners Robert and Dorothy Green turned to Andrew Curtis, owner of Full Circa Inc., who specializes in historic building repair and reproduction style work. Curtis, who holds a Master's degree in Historic Preservation, approaches projects that other contractors may assume are too complex or "too far gone," with grounded optimism.
"Jobs of this nature often look worse than they are, and are simpler to fix than many people assume," he says.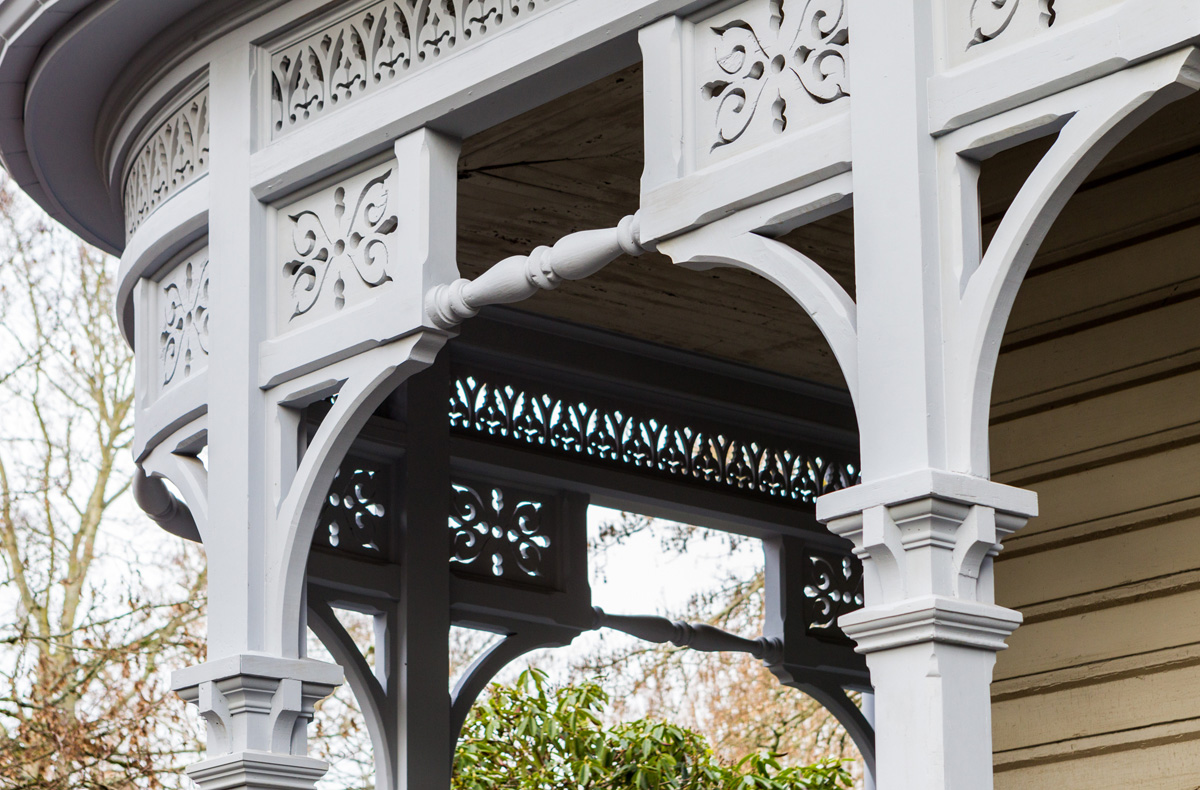 In the summer of 2013, Curtis and his four person crew, headed by Lead Carpenter Isaac Schmalz, set up temporary shop on the Greens' property. Remarkably, the team was able to salvage 90% of the existing woodwork, including the columns, arcade, and the curved spandrels and detail work.
The entire deck, support beams, lattice work, and the balustrade were each carefully rebuilt and put back into place. 
Today, strolling neighbors and newcomers alike will notice a beautifully crafted, historic veranda that appears nearly untouched by time's passing.
Robert Green is so pleased with Full Circa's work that he recommends their services to others now. "We've had quite a parade of people coming by to see the place since the restoration," says Green. Many, he adds, have commented on what a fine job the company did.
---
Full Circa specializes in vintage remodeling. For more information contact [email protected] or visit here.