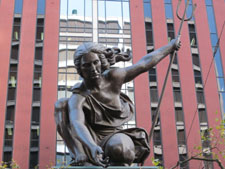 Learn how to grow your own veggies from seeds, resulting in the most delicious, freshest produce possible, with this class at the Multnomah County Central Library.
Want to grow your own vegetables from seeds? Now is the time to plant! Join Metro Natural Gardening Educator Glen Andresen in learning the basics of growing a bountiful garden without toxic chemicals. This class will cover choosing edibles for the right spot and season, prepping the soil, weeding, and managing pests.
This event is part of the Portlandia: Where Quirk Works series of classes.
When: Sunday, February 12, 1-2:30 p.m.
Where: Portland Central Library, U.S. Bank Room, 801 S.W. 10th Ave.