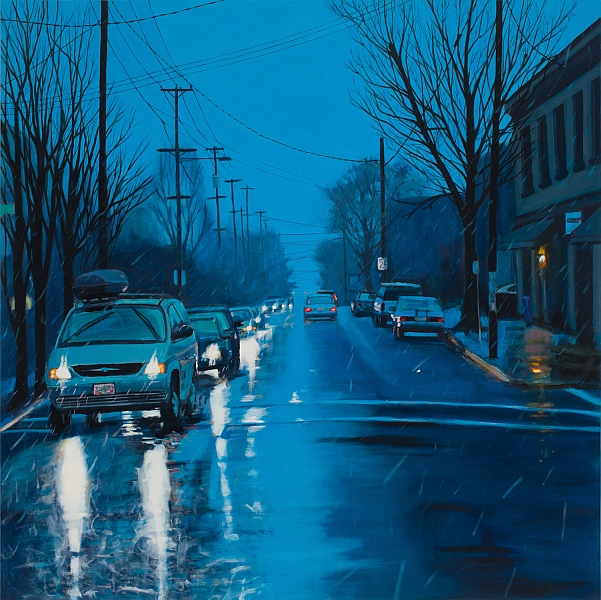 This solo exhibit featuring Portland artist Shawn Demarest focuses on oil paintings that explore place.
All of the scenes represent roads frequently traveled by the artist. The roads might seem mundane, like SE Holgate, but when explored during a rain soaked day, or early evening, the play of headlights, power lines, and curve of the road come to life in an exciting way. "You are Here" refers to Shawn's interest in the moments we find ourselves suddenly awake and aware and might notice how beautiful the reflection of a slick asphalt street is on the side of a car.
When: Opening receptiion Friday May 3, 2013, 6-8 p.m.
Where: Architectural Heritage Center, Portland
More information: visitahc.org