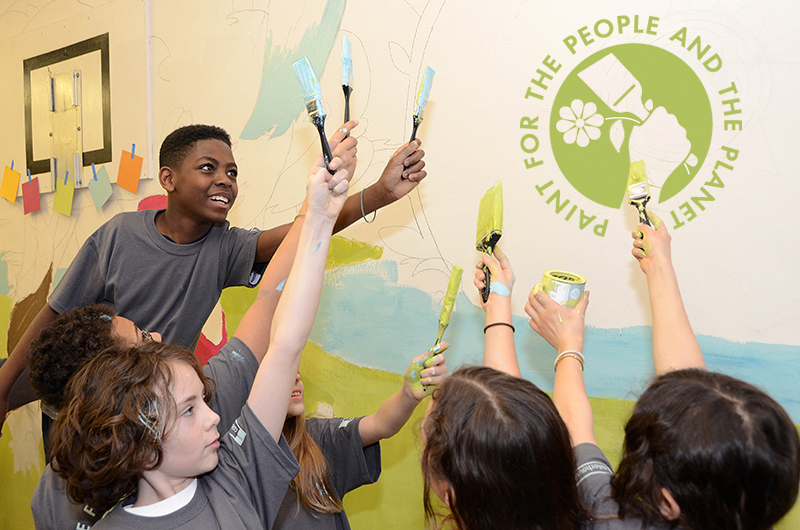 In honor of Earth Day, we will donate $1 for every gallon of Colorhouse paint sold between April 18-26 to CITYarts, a non-profit organization that engages youth and professional artists in the creation of public art and transforming communities. You can find Colorhouse paint at select retailers and online at colorhousepaint.com.
To kick off our partnership with CITYarts and our Paint for the People and the Planet campaign, we created a hands on mural project with the students of Alexander Robertson School in Manhattan. Using our eco-friendly, low odor, zero VOC paint and the creative minds of 5th graders at Alexander Robertson School we painted a 400 square-foot mural in their gymnasium to represent the connection people have with each other and to the natural world. 
This Earth Day, help us make the world more colorful and less volatile!
Check out our behind-the-scenes pictures of our mural project..those 5th Graders really found their "Swag!"