If you'd asked Rachael L K Kurynny just a few years ago whether she'd ever spend her spare time designing jewelry, her answer would've been no. "I was always a math and science girl," says Kurynny. "I wasn't thinking about doing art."
A Portland native, Kurynny graduated from Vassar College in 2001 with a degree in geology. After receiving a master's in education from Portland State University, she began teaching middle school science and math at Northwest Academy in Portland.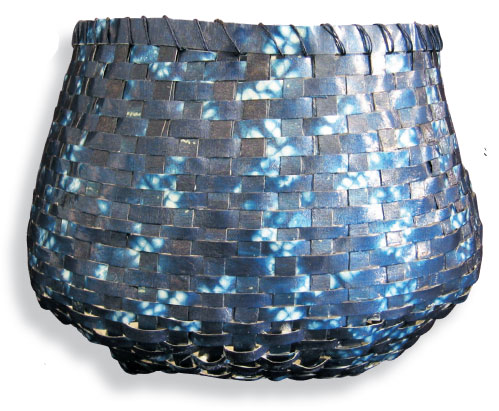 Kurynny got the idea to make pendants from dominoes when she and her best friend, also named Rachael, were about to celebrate the 25th anniversary of their first meeting. While looking for a present, she discovered jewelry made from game pieces. "I realized I could make that jewelry myself," she says. "I went to Goodwill and found some old dominoes and I began to combine them with different images. I ended up giving Rachael a whole series with images from our childhood."
On her pendants, she uses images such as the matryoshka doll (far right) from her photograph library or visuals that a client gives her to create a custom necklace such as the Eiffel Tower at night (near right), which she made for a 10-year-old girl. Each pendant takes three to four days to make. "I find a domino that's the right proportion for the image, get the image perfectly aligned and attach it with a nontoxic adhesive topped with several layers of glaze," she says. "Ending up with a bubblefree glaze is the most challenging part." Her pendants cost $15 to $30, depending on their size and customization.
Contact jewelry maker Rachael L K Kurynny via e-mail at [email protected]. Her pendants are at Cypress Salon and Day Spa (1611 S.E. Bybee Blvd., 503-236-4654) in Portland.