Forget finding a hot date via the ads in the back of your favorite magazine: Dean Mook found a profession he's still crazy about—blacksmithing—while perusing the ads in the back of Mother Earth 35 years ago. "I was living on a houseboat in the middle of a wilderness area in Northern California— remember, I was of the generation where if you could flake out, the last thing you did was get a 'real' job—when I saw that master blacksmith Frank Turley was teaching a 6-week-long intensive workshop in Santa Fe, N.M.," says the 60-year-old, a native of Arcadia, Calif. "If I'd never seen that ad, I might be selling real estate. As it turned out, I took the workshop and I couldn't sleep at night because I was so excited about what I was going to work on the next day. Playing with hot steel is such an incredible power trip because the forces are beyond your control. What's more primal than hitting a hot piece of steel and playing with fire?"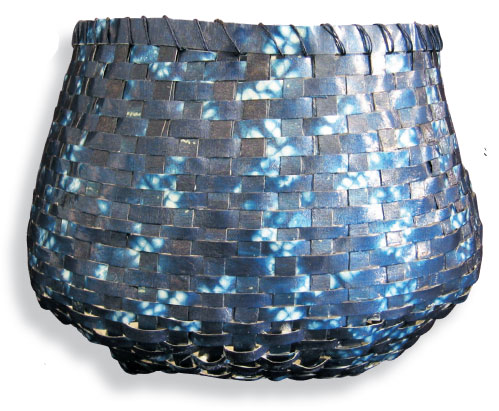 As Town Forge, the Port Townsend, Wash.-based blacksmith forges lighting, door hardware, furniture, gates, railings, wall hangings and firetools such as this dragon-shaped andiron (far right) and owl-shaped poker. "I don't want to make just a hinge; I want to make a work of art that happens to be a hinge," he says. "These andirons are in my own house. I thought it'd be fun to have gargoyle-like faces with the flames glowing behind them. I'd feel bad burning up cute little bear-face andirons." Custom andirons cost from $300 to $1,300, depending on the fire accessories' size and the complexity of their design.
Contact blacksmith Dean Mook at 360-774-0553 or check out his wares on his website, deanmook.com.