Even when spanking new, the Pittock Mansion in Portland looked old. Completed in 1914, its architectural style harkened back to a much earlier era. Its library is reminiscent of Jacobean and Elizabethan design from the mid-1500 to 1600 England, and features medieval dragon carvings above the doors and fireplace. Upkeep of Elizabethan-era décor is such a royal pain — just ask the Windsors — but there's no harm in a little instant ancestry.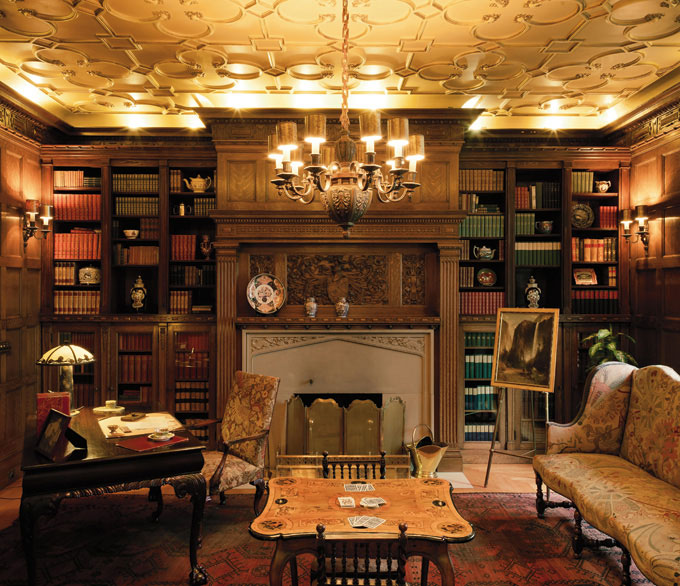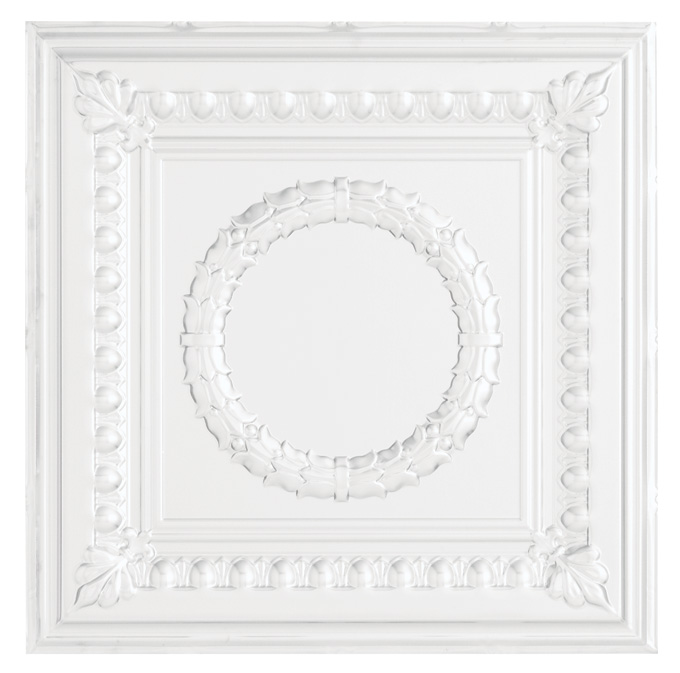 Ceiling: The elaborate four-leaf design was done in plaster.
History: The intricate carving at the top of the wall is actually plaster stained to look like oak because there was concern that the electric light bulbs would get too hot and start a fire.
New story: Armstrong 12×12 inch composite ceiling tiles, about $67 per carton of 40, at Lowe's.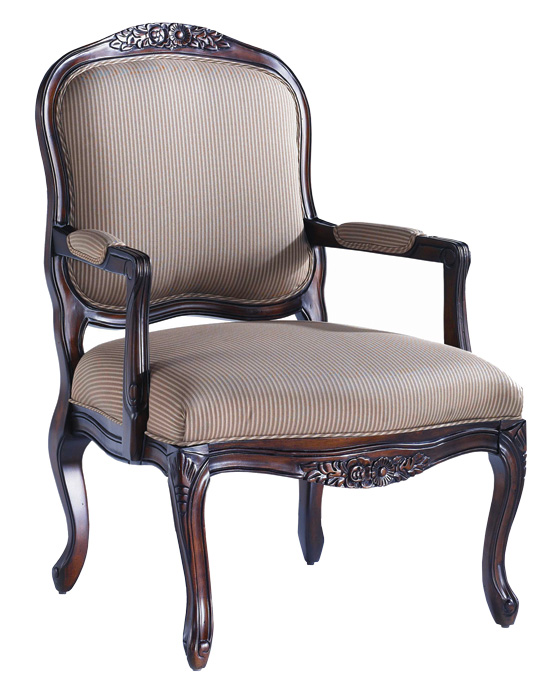 Chippendale chair: The authentic design dates back to the 1750s but the term Chippendale is applied to many fine 18th century English furnishings. 
History: Most original furniture was gone and the home in danger of demolition when the city of Portland bought it in 1964 for $225,000, but antique Chippendale-style needlepoint armchairs suit the English style.
New story: The Paris chair at Macys.com, $199, has similar curved arms and legs with updated fabric.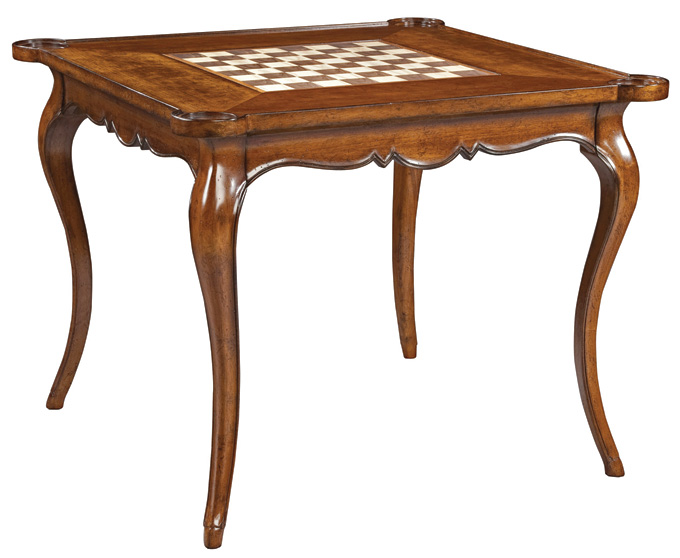 Game table: The multimedia entertainment center of its time.
History: "The family spent much of their time in the library, using it as a general gathering spot," says mansion spokeswoman Angela Allee. "In the evenings, the family would gather to enjoy reading and conversation." 
New story: Game table, $695, at Classic Home & Antique. The store carries several tables up to $1,900; some tops flip to other game boards and include playing pieces in drawers.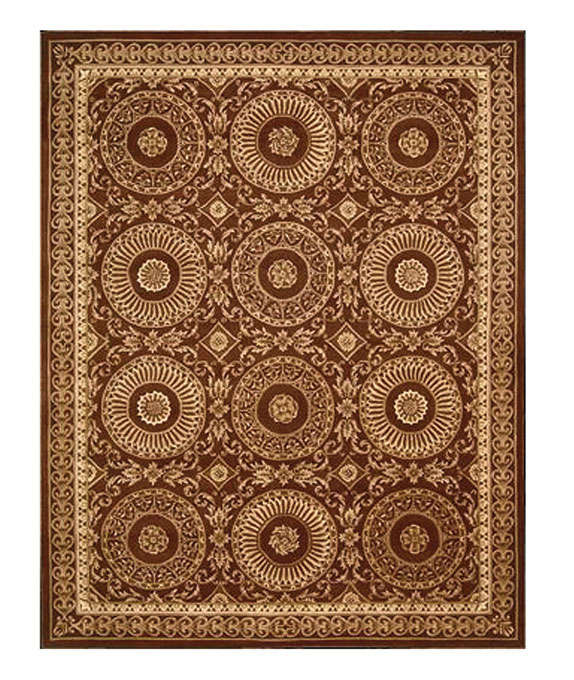 Rug: It's an Ersari rug from Afghanistan, circa 1930s, according to Atiyeh Bros. 
History: Henry Pittock wagon-trained it to Oregon in 1853, arriving "barefoot and penniless" at age 19, so took a job at the weekly newspaper. Suffice to say, he did OK for himself, furnishing the house with luxurious rugs and antiques.
New story: Machine-made 8×10 rugs about $1,000 at NW Rugs. Hand-made tribal styles are thrice the price.