In the past, tropical style evoked images of kitschy Hawaiian print fabrics, plastic palm trees, pink flamingos and lots of rattan. Today, the tropical look is again getting a nod, updated to contemporary status that calls on a more subdued color palette of leafy greens, sea blues and pale pinks. Think whitewashed walls, terra cotta and cement floor tiles, and sleek-lined canned and wicker furniture, all balanced with pops of natural texture and greenery in place of the once ultra-bright decor that were staples of the past.
---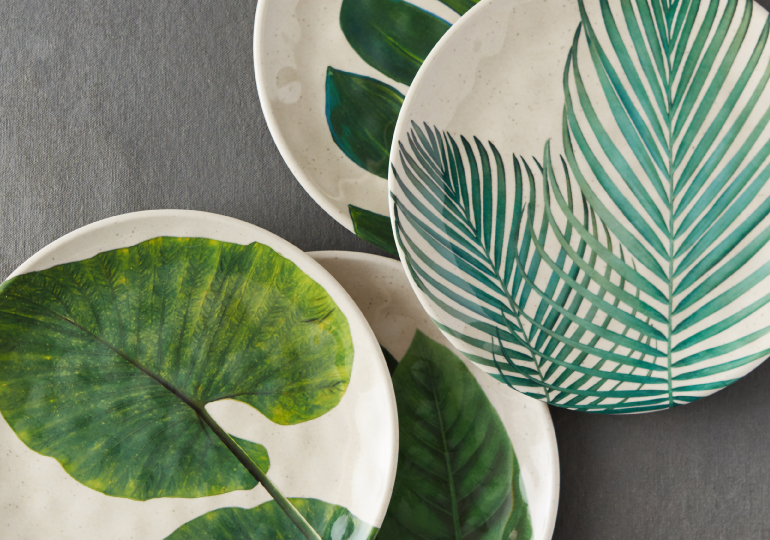 ---
Bring an island atmosphere to your outdoor dining with these graphic, leaf-printed plates. Pair with raw linen, gold flatware, and rustic sea glass vases filled with tropical flowers and large statement leaves.
Tropical Foliage Melamine Plate
$12.00 | shopterrain.com
---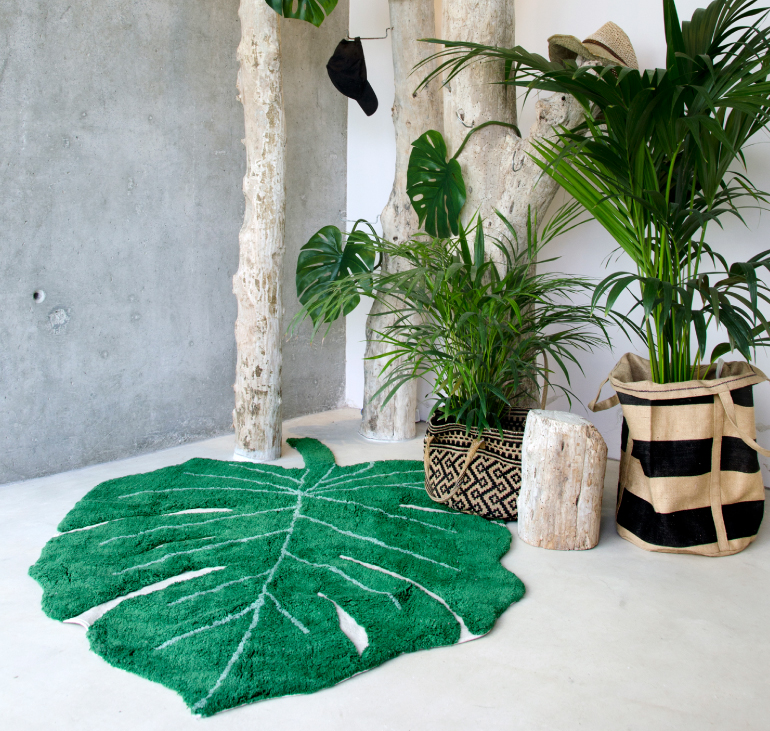 ---
Large tropical leaves add a sculptural element to a loose, beachy, design theme. Find unconventional objects mirroring these shapes to add a dose of island flavor.
Monstera Leaf Rug | Machine Washable
$225 | lorenacanals.us
---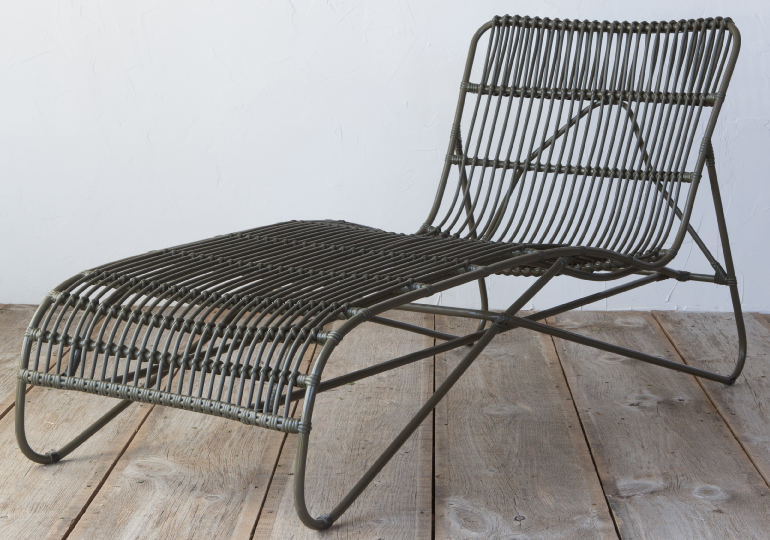 ---
The clean lines of black, woven wicker or caned bamboo furniture look beautiful with whitewashed walls, highly textured, neutral colored textiles and cement pots of lush foliage.
Open Weave All Weather Wicker Lounger
$648 | shopterrain.com
---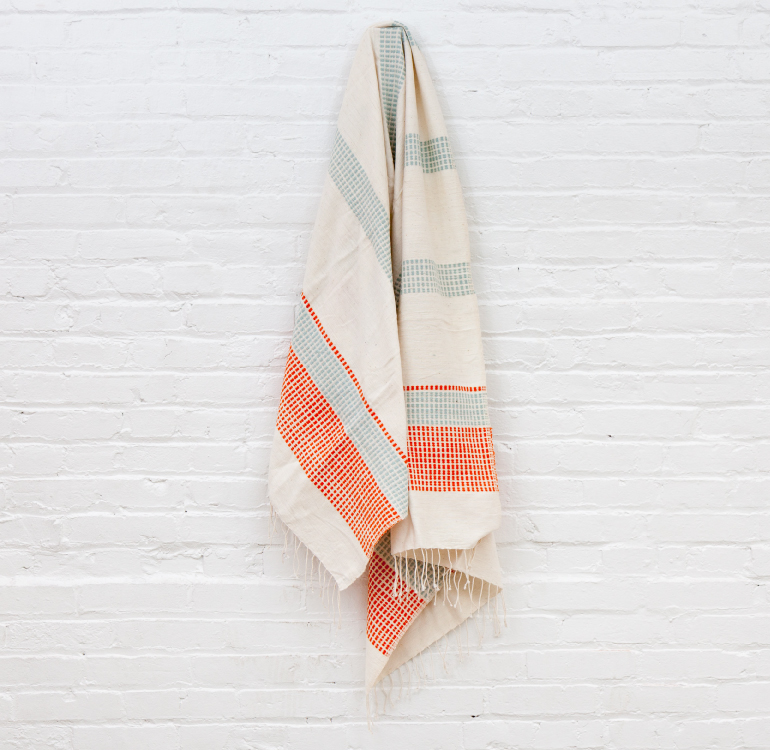 ---
Turkish style bath sheets exude the cool sun-kissed, white sand beach vibe. One of the most versatile items in your linen closet, using it not only as a bath towel, but as a table cover, lightweight throw, bathing suit cover up or cool summer-night scarf.
Hand-spun Camden Bath Towel
$71 | acaciacreations.com
---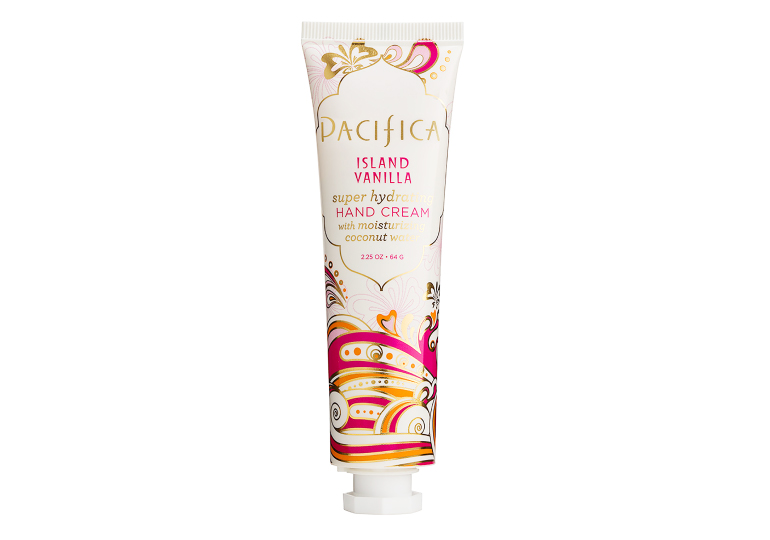 ---
Turn your skincare ritual into a mini island vacation by bringing in the sensual perfume of the tropics. Look for products scented with natural oils and resins for a back to nature experience that's good for the body and soul.
Island Vanilla Super Hydrating Hand Cream | Locally Made!
$9 | pacificabeauty.com
---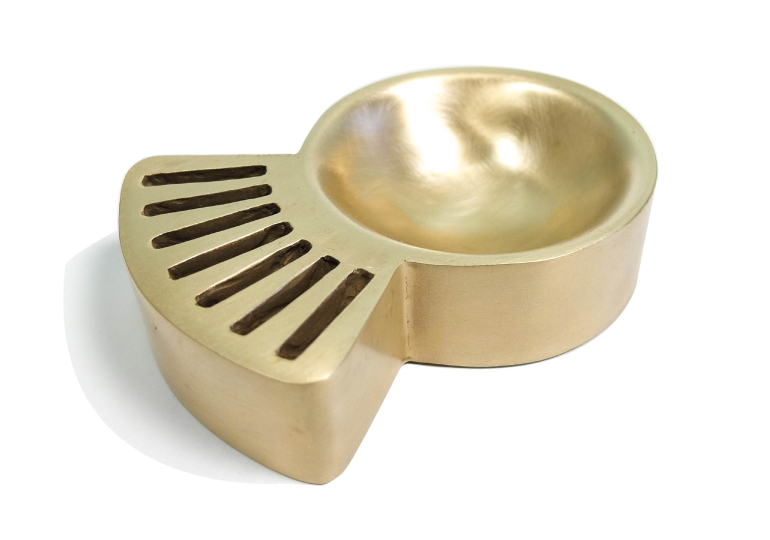 ---
Bronze, brass, copper, and hammered silver all lend a bit of sparkle to a laid back island décor. Choosing pieces with organic natural shapes will help to seamlessly fit them into any tropical interior.
Cast Bronze Ring Bowl | made by hand in Portland, Oregon
$139 | betsyandiya.com
---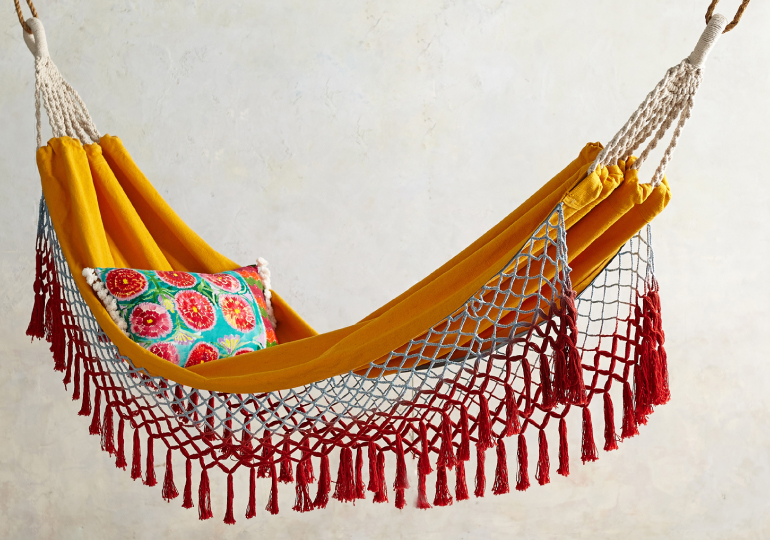 ---
Ready, set, relax. A hammock can be a perfect afternoon getaway from the hustle and bustle of daily life. Use outdoors between two trees for the classic look or bring it inside to compliment your bohemian décor.
Canyon Fringe Hammock
$118 | anthropologie.com