With its palpable history as a shipping crossroads, a strong antique-market culture and a reinvigorated 36-city block downtown, Astoria should be on everyone's map.
---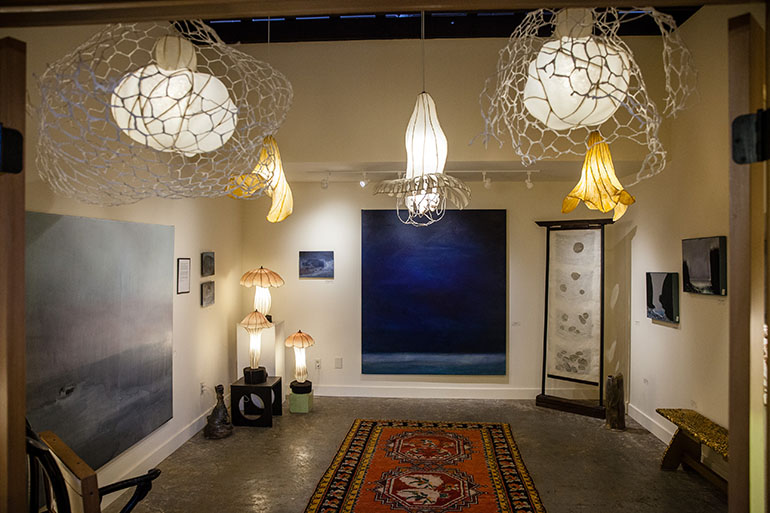 ---
IMOGEN GALLERY
Get a sense of Astoria's recent rise on the international art scene here, a bright place to explore and experience contemporary art. The gallery hosts an entire room devoted to local maker HiiH Lights. You can also pick up one of Corey Arnold's large-scale, painterly photos of life at sea.
imogengallery.com | hiihlights.com | coreyfishes.com
CARGO
The Astoria outpost of the beloved Portland retailer of global gift and home goods, this small shop feels well at ease in a city known for its diverse immigrant communities.
cargoinc.com
FINN WARE
Marimekko, Toikka decorative birds, Alvar Aalto glassware – there's a lot to get hygge with at Finn Ware, the destination shop for anyone who loves Scandinavian design.
finnware.com
RIVERSEA GALLERY
Stop here for what might be the most compelling display of Pacific Northwest art you'll want to live with, all in one place. Mark and Julia Hamilton's landscapes in encaustic and Joan Stuart Ross's oyster collages in pigmented beeswax charm alone or in groups.
riverseagallery.squarespace.com
FRUFFELS
Stylish objects, art full of whimsy, kitchen items, decorative tablecloths, artisan candles – step into Fruffels to escape the gray outside and be enveloped in scent and color.
fruffels.com
---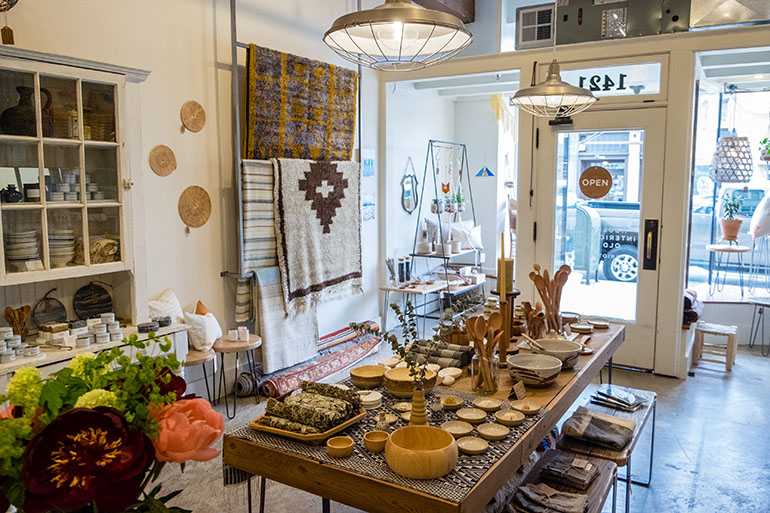 ---
CHARIOT SPIRIT + HOME
A sweet retail space with a markedly boho vibe, Chariot connects home-making to spirituality – think organic textures, handmade housewares and a muted palette.
chariothome.com
ASTORIA VINTAGE HARDWARE
Fabulous finds and curious collections are the reasons to visit often at this well-curated warehouse, also the best place to pick up functional objects-turned-décor like giant aqua glass fishing floats.
facebook.com/astoriavintagehardware
BLOOMIN CRAZY
An upscale, full-service flower shop, this corner store also has a small gift showroom with live plants, terrariums and organically inspired women's clothing.
bloomincrazyfloral.com
COMMERCIAL STREET ANTIQUES AND COLLECTIBLES
Vintage toys, perfect Pyrex, original artwork, Victorian objects, jewelry, old tools – honestly, you just never know what kind of compelling crop of stuff will show up here.
---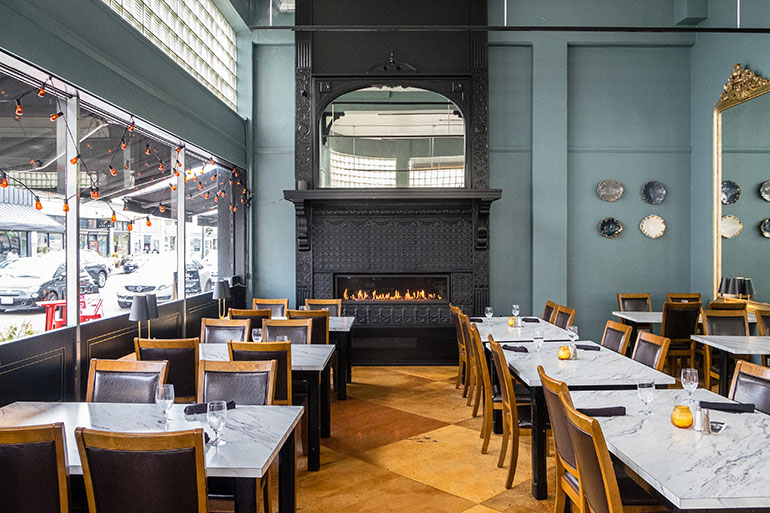 ---
CARRUTHERS
Recently remodeled to harness the white-tablecloth elegance of the 1920s, when the building encasing it was built, Carruthers has a fun happy-hour menu and pours excellent cocktails.
FORT GEORGE BREWERY + PUBLIC HOUSE
Sit on the top floor and watch the giant ships float by while taking a flight of beer brewed on-site before walking the neighborhood to look at Victorians.
fortgeorgebrewery.com
---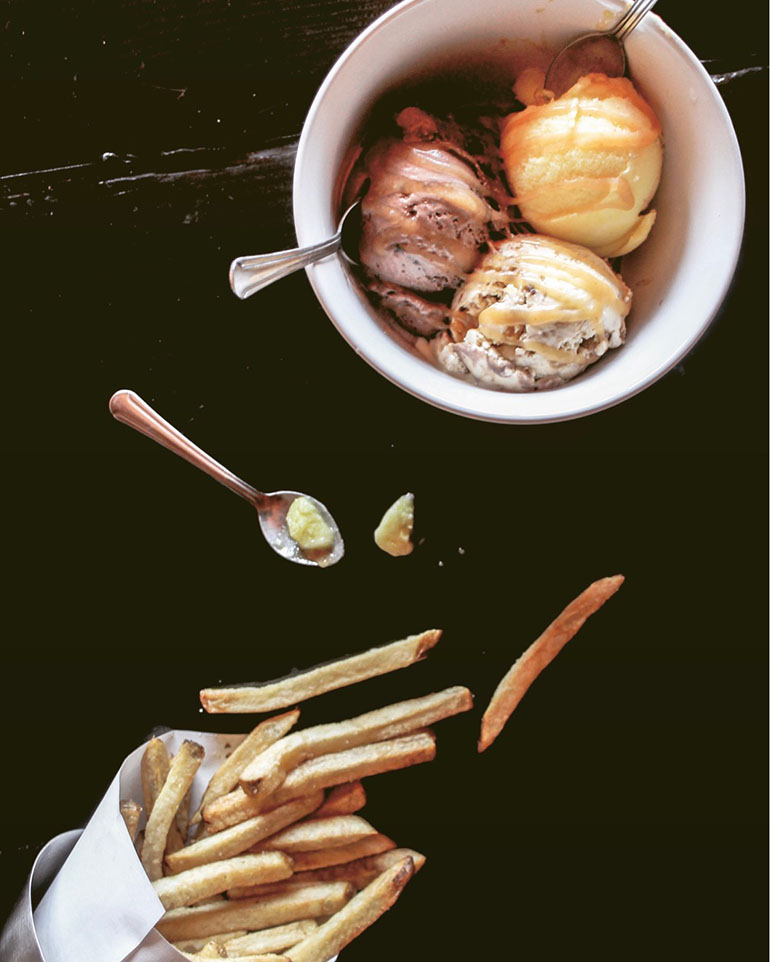 ---
FRITE & SCOOP
Every good river walk ends with Frite & Scoop, small-batch ice cream makers with a gift for clear, bold flavors and perfectly crisped, seaside-worthy fries.
friteandscoop.com