With the holidays fast approaching, the gift-giving season is right around the corner! Treat the plant lovers in your life to fun and uniquely thoughtful gifts that help make a happier, greener home this holiday season!
---
1. Houseplant Care Kit for New Plant Parents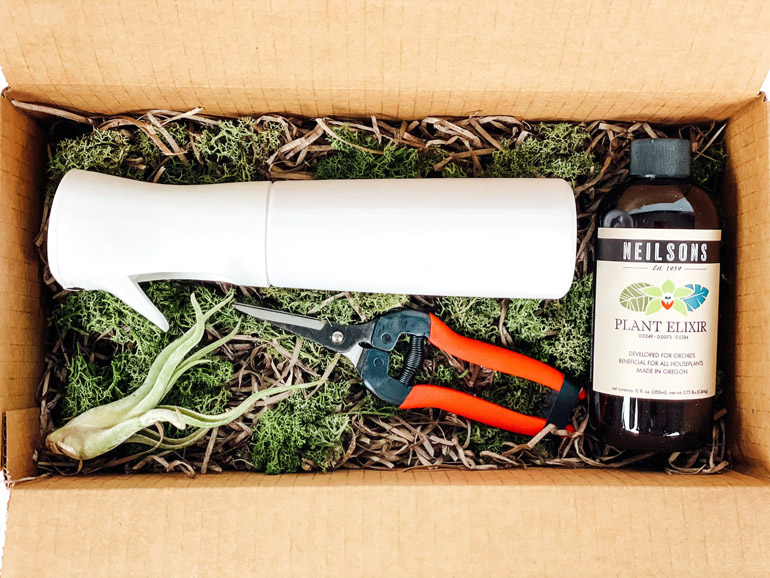 Care kits are great for beginner plant parents to experts alike. Curate your own houseplant care kit and tailor it to the needs and interests of your plant-loving friends! Or take the stress of creating your own kit off your hands and check out our Basic Houseplant Care Kit to help your plant friends with something fun and easy. Our kit includes all of our favorites to keep our plants alive including: a continual pump sprayer (for helping with humidity!), stylish yet practical red shears for deadheading, plant food from Oregon company Neilson Botanics, a medium-sized air plant, and TWO of our very own compostable color-change soil moisture indicators, PlantDoc!
---
2. Moisture Meter to Ease Watering Stress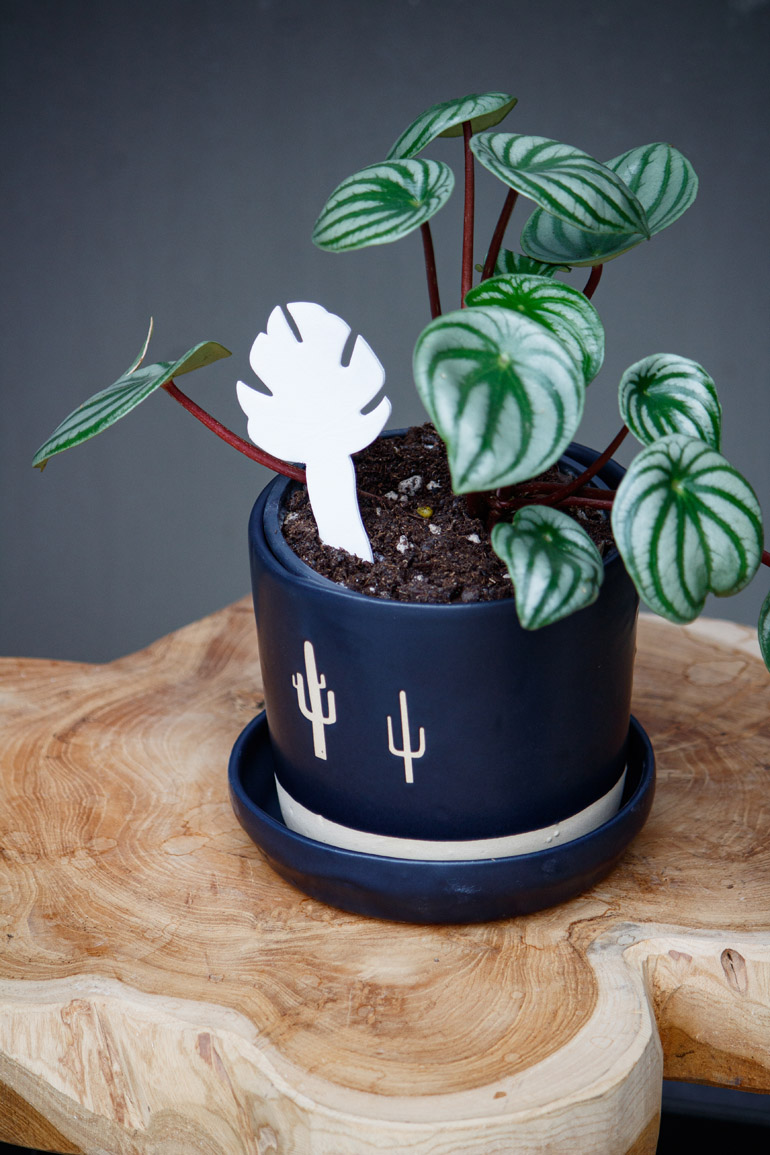 Any plant lover will tell you how finicky most houseplants can be when it comes to watering. Overwatering is a common cause of death for many plants and underwatering can be just as detrimental. To make things more challenging, watering appropriately during the winter season can be especially difficult; most will tell you to water your plants less, but there is an exception: blasting the heat in your home can actually require more frequent watering than normal!
Buy a digital moisture meter to alleviate these watering pains or eliminate the guessing game with a compostable soil moisture indicator. We've invented PlantDoc, an affordable and easy color-changing indicator so you can visualize when your soil is dry. Bonus: it's also biodegradable and compostable! They are small enough to make excellent stocking stuffers or to accompany any houseplant gift.
---
3. Bendy! Moss Poles to Support Your Plant Friends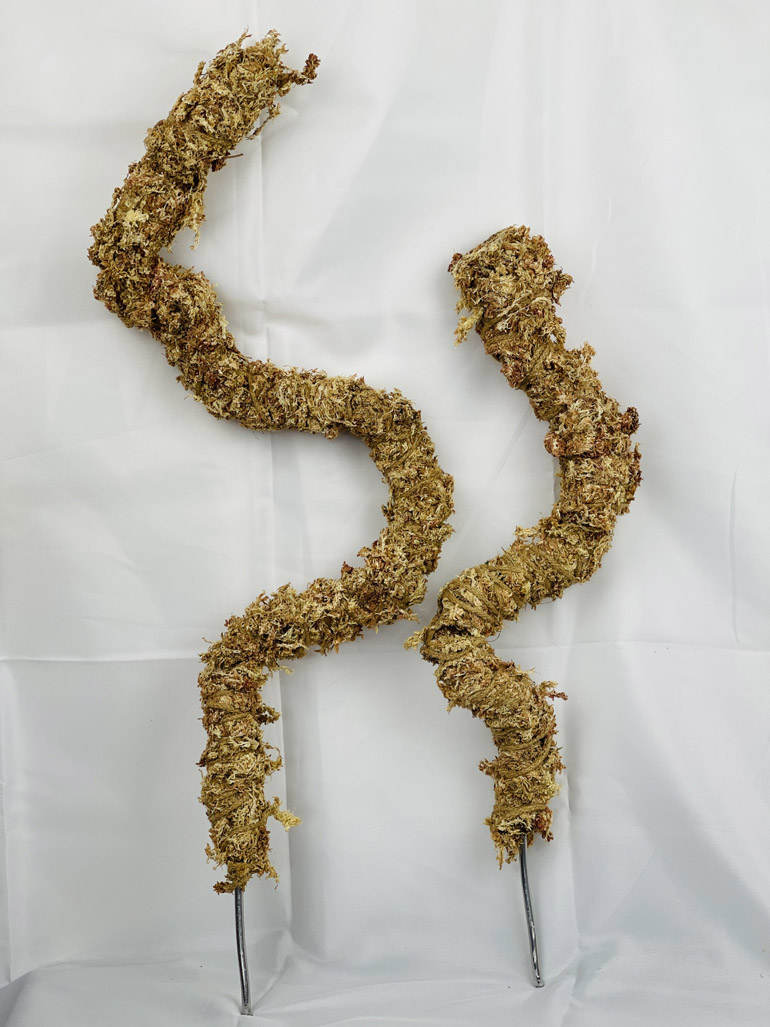 Offer your monstera or Rhaphidophora tetrasperma a little extra support with a Bendy! Moss Pole. These make great gifts for plant lovers with mature vining or climbing plants that need some structural support or a pole for the attachment of aerial roots. This moss pole is made from sphagnum moss and has a malleable structure and shape–that way plant lovers can imitate nature's irregularities and direct plant growth in whatever direction they choose.
---
4. Shop Local, and Gift a Plant/Pot Combo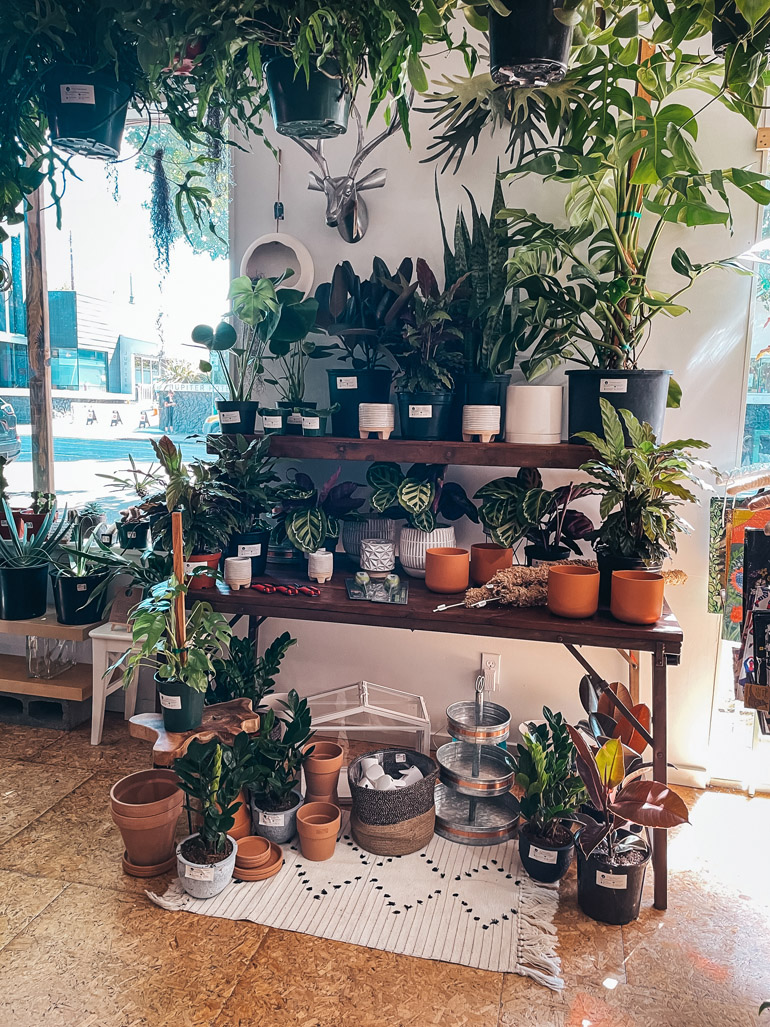 Visit us at our store in NE Portland during our Plant/Pot Combo days. Every Saturday from November 27th to December 18th choose a handmade pot from local ceramic artist Ruby Farms and a plant of your choice and we'll give you 15% OFF the combo, including free potting, ensuring a gift-ready ensemble! Couple this with a PlantDoc, and it is ready to go for a uniquely green holiday gift.
We are located at 811 East Burnside Suite 116, inside the Redux collective boutique shop. All items referenced in this article (including the Basic Houseplant Care Kit, PlantDoc, and Bendy! Moss Poles) are available at our online retail shop, www.daphnesbotanicals.com.