Get there while the funky and the refined still stand side by side!
Small Town, Big-On-Style Hotel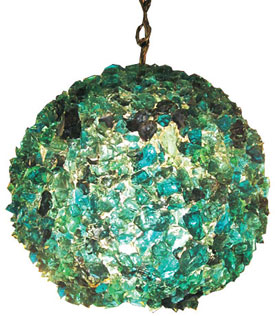 Enjoying what small towns have to offer is easier on city slickers when the day ends under a showerhead with good water pressure and atop a bed with a super-comfortable mattress. To that end, historic preservation lovers should look into overnighting at either the
HOTEL ELLIOTT (357 12th St., 877-378-1924 or go to hotel-elliott.com ) or THE COMMODORE HOTEL (258 14th St., 503-325-4747 or go to commodoreastoria.com ).
The Hotel Elliott was built in 1924 and underwent a $4 million renovation in 2001. Along with its signature pillow-top "wonderful beds" and goosedown pillows, the Elliott features 32 rooms and suites with heated stone floors in the bathrooms (right). Built in 1925, The Commodore Hotel reopened in 2009 after its own $1.5 million overhaul, which erased 40 years of abandonment. Ten of its 18 rooms have private bathrooms—the rest are "cabin-style," with shared toilets and showers down the hall. Check the hotels' websites for rates—and specials.
Well-Developed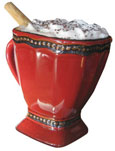 You'll think you're in a Pearl District gallery when you find your way into LIGHTBOX PHOTOGRAPHIC GALLERY & FINE PRINTING (1045 Marine Dr., 503-468-0238), the 6-month-old gallery that former Portlanders Chelsea and Michael Granger intend on becoming a  new center to promote and encourage creative photography in Astoria and the North Coast.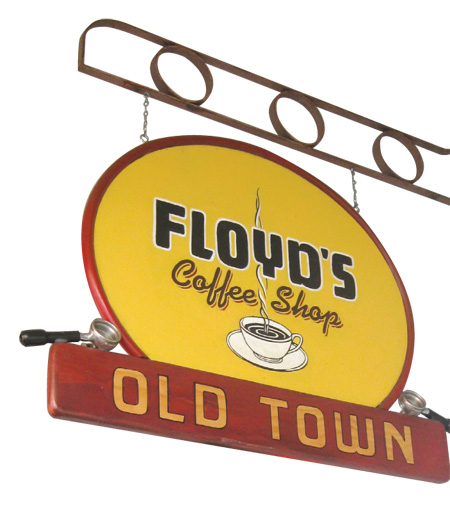 If a gallery's look could ensure success, LightBox would have a long life. The high-ceilinged main gallery with the high-gloss dark floors is the perfect backdrop for Ray Bidegain's wet plate collodion tintype Roses 2006 ($250). Smaller galleries upstairs feature nude photographs and Heidi Kirkpatrick botanical photograms. "Chelsea and I want to be recognized as a fantastic source for serious, alternative fine photography," says Michael, who did custom printing in Portland for the last 8 years.
Building community among photo-graphers is important to the couple. LightBox plans to offer memberships to allow the use of its darkrooms and to loan cameras to members, too.

Go Where Astoria Old Is Good As Gold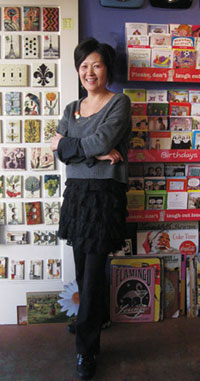 If the faux-salvaged house parts at retailers such as Anthropologie only give you the desire to ferret out the real McCoys (decades-old doorknobs, hinges, mantels and previously loved furniture), you'll like VINTAGE HARDWARE (475 14th St., 503-325-1313). Along
with remodelers' castoffs dating from the late 1800s, you'll find the upcycled furniture of woodworker Paul Tuter, who crafts his wares under the name MY GRANDFATHER'S NAILS. The furniture maker co-owns Vintage Hardware with Becky Johnson, a former Nordstromer turned artisan upholsterer whose home couture sewing business is called SAVANNAH HOUSE.
Look for special buys such as a bed made out of carriage house doors and moldings from an 1852 house ($1,800) or a pair of old parsons chairs in new black-and-gold paisley upholstery accented with black linen flounced skirts ($1,200), but standards such as ceramic doorknobs ($12 each) are here, too. "We're the Astoria version of Hippo Hardware and Anthropologie," says Johnson, "but 99 percent of our inventory comes from local sources. People always bring us their old house parts and say, 'I'm so glad you're here!'"
Embellish Your Nest With Little Investments

Sometimes, when you're spending the day at the coast, you don't want to find that
harvest table you've been searching for for the last five years. Sometimes you just want to walk into a shop and find the perfect little souvenir to bring your getaway right back at you once you're back at your desk and up to your bracelets in work. AMBIANCE (229 14th St., 503-325-9139) is the kind of home furnishings and accessories boutique in which you'll find not-so-expensive accents for your home amid the furniture.
We liked the starfish-shaped soap ($3.50, above), a fish-shaped glass candle holder ($21), orbs covered with hundreds of pinky-fingernail-sized sea shells ($13), vintage pillowcase sets ($25) and antique tins ($99). Shop co-owner Londa Sarkie, a born and raised Astorian, owns the 2,200-square-foot shop with Debra Cheuvront-Kelley "It's a big store for a small town!" says Sarkie. "I get bored easily, so the store is always changing."
By the Numbers 
OKAY, HERE'S THE HOW-TO!
May we suggest: Ditch your car near 9th Ave. and Marine Dr. after you arrive in this city of 10,000. Then zig and zag through these well-stocked shops and boutiques. And here's a handy map, click it to open in its own window: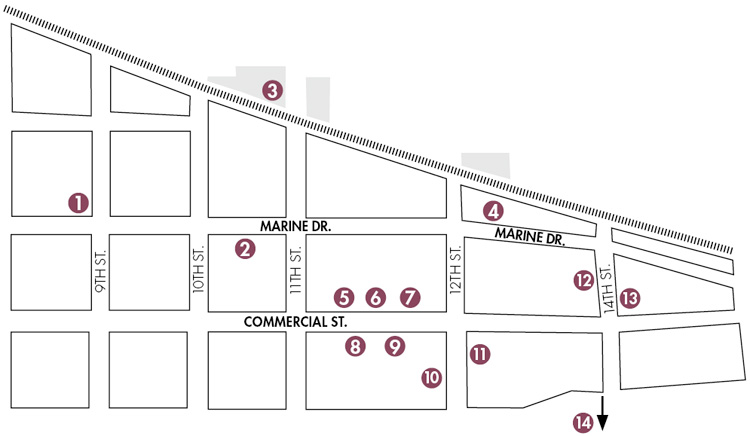 1.) 892 Marine Dr.—PHOG BOUNDER'S ANTIQUE MALL. Ship portraits and all things nautical such as this sailor's knot sampler on plywood make it clear that you're next to the Columbia River and near the Pacific Ocean.
2.) 1045 Marine Dr.—LIGHTBOX PHOTOGRAPHIC GALLERY & FINE PRINTING. Don't miss the mix of reasonably priced fine photography in this beautiful two-story gallery that a Portland couple left the Rose City to recently launch.
3.) 77 11th St.—Pier 11 boutique. Save air fare to Nepal and buy your Himalayan hats, silk throws and too-cute kiddie slippers here.
4.) 1230 Marine Dr., Suite 101— Bronze koi beads. Tabletops of specialty buttons round out this small shop's offerings for crafters.
5.) 1132 Commercial St.—DANISH MAID BAKERY & COFFEE SHOP. So many sweets . . . so little time. Don't head for your hotel without your midnight pinwheel in hand.
6.) 1160 Commercial St.—RIVER- SEA GALLERY. This sprawling gallery has a selection worth seeing.
7.) 1174 Commercial St.—ADAGIO. Japanese woodblock recuts from the 1930s will enchant you here.
8.) 1133 Commercial St.—LUNAR BOY GALLERY. From its retro sign to its quirky offerings, this gallery will make you smile as you check out its pillows, paintings—and more!
9.) 1161 Commercial St.— Jo-ANN Fabrics. Fabrics and novelties such as paintable girl monkey masks are here.
10.) 357 12th St.—HOTEL ELLIOTT. You'll love this renovated 1924 hotel with the comfy beds!
11.) 332 12th St.—JonAthon's Ltd. Vintage jewelry and antiques are sold in this small space.
12.) 229 14th St.—AMBIANCE. We love the shell-shaped soaps and vintage furniture in this boutique.
13.) 258 14th St.—The commodore hotel. A Scandinavian minimalist vibe infuses this hip hotel.
14.) 475 14th St.—VINTAGE HARDWARE. Architectural hardware and upcycled antiques are here.