By Lora Coburn 
Once every few years ombré makes its presence known and hits the fashion and design communities by storm, and Fall 2011 is that time. With ombre being shown all over the fashion runways, it is easy to see how home décor has picked up on this trend.  Meaning shaded or graduated in tone, ombré usually consists of multiple shades of a specific color family, while creating a harmonious marriage of Parisian chic and granola hippie. 
Now, I know taking the step toward a new design trend can be scary. Will I like it? Will it look good in my space? How long will this trend last? The best way to conquer your fears is to start small. Bringing in one or two small items will not only ease you into a new look, but also won't break the bank. After you see the selections you made in their new home, you will have a better idea of how much color and pattern you can handle in your space.
Get started with a fun throw pillow…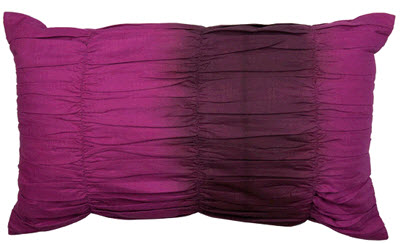 Drinking glasses…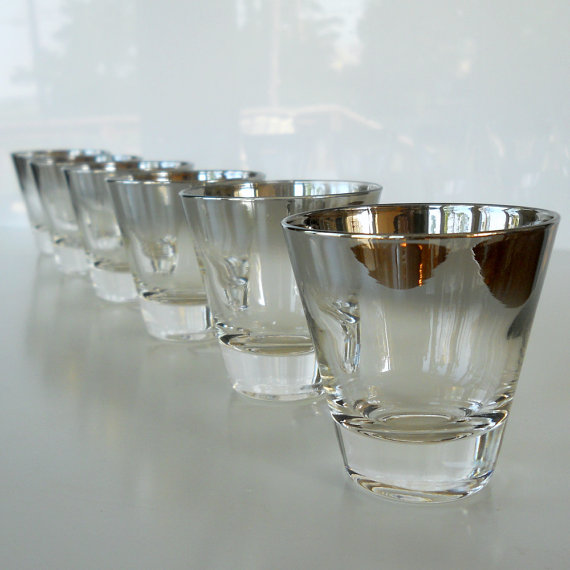 Throw blanket…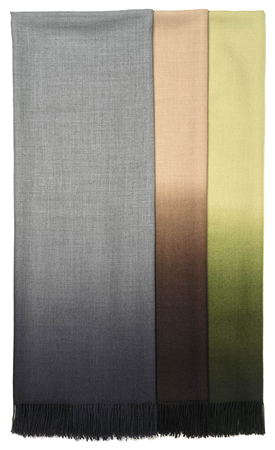 Alpaca throws by Rosemary Hallgarten
Or lampshade.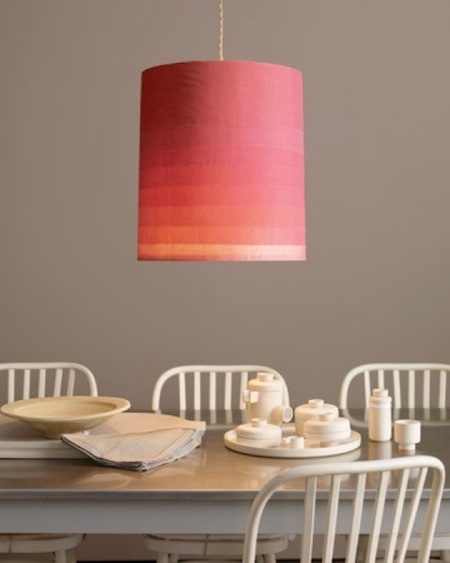 Martha Stewart's ombré Pendant Lampshade
Now, if you're anything like me, you go big or you go home. Throwing caution to the wind when it comes to a new design opens up all kinds of spectacular ombré goodness. An important point to remember when incorporating a pattern or design into your space is to not go overboard. If you choose a patterned rug, stick to a solid sofa. If you go with a sofa with a bold design, opt for simple window treatments. One can overdose on anything, be it color, pattern, design, or texture.
Feeling brave? Try an area rug…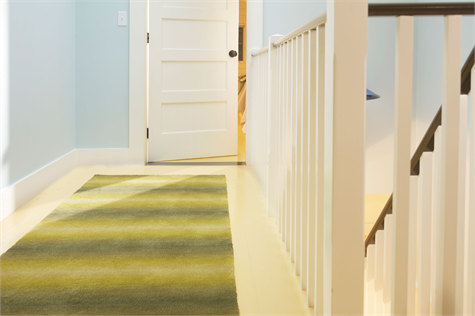 Window treatments…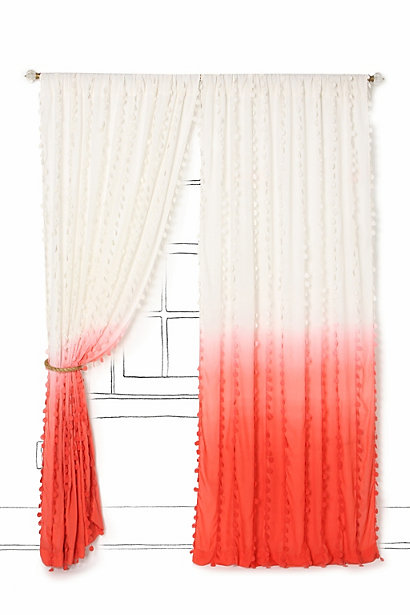 New chair…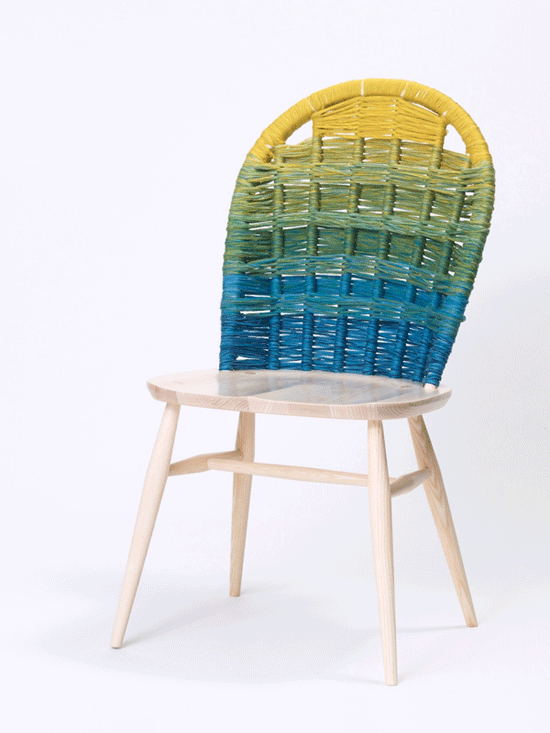 Or go all in and opt for an ombré wall.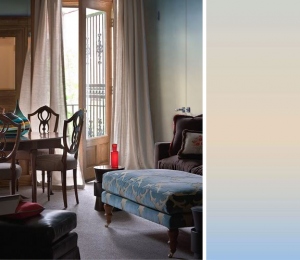 Ombré wallpaper by Annette Tatum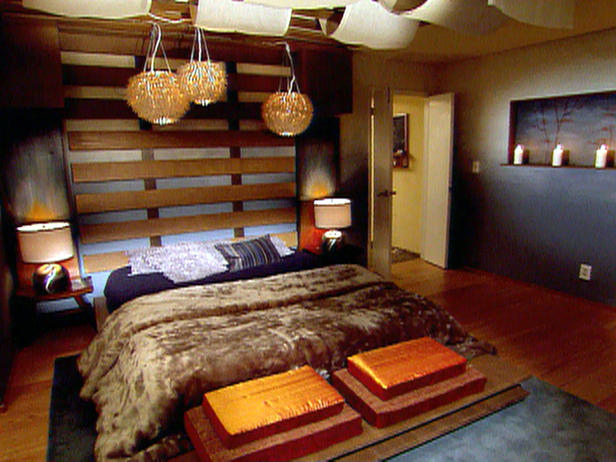 Ombré paint effect by David Bromstad
As we all know, trends will come and trends will go. Interior Design is about creating a space that is unique to you and represents your personality. Whether your style is "In" or not. Be true to yourself, have fun and don't be afraid to try new things. That is the key to good design.
Lora Coburn is the owner of CoCo Designs in Portland. She has been featured on HGTV's My First Place, KOIN 6, nd AM Northwest.