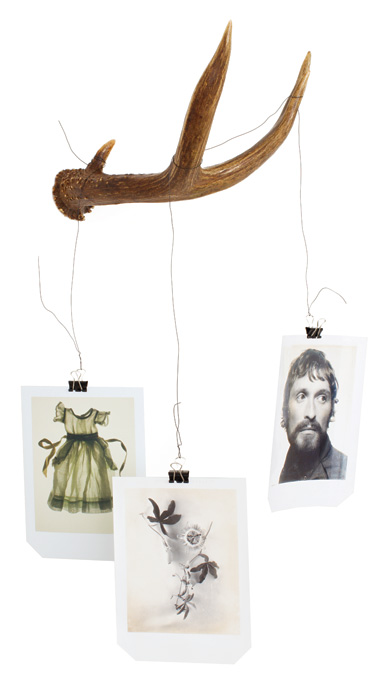 Popsicle sticks make fine birdhouses.
Just don't expect to see any at the Portland Bazaar.  Grace Bonney, founder of the Design*Sponge website and author of Design*Sponge at Home, is co-hosting the December event, and Bonney is an astute observer (and absorber) of good design.  Spongelike, you might say.
She's based in Brooklyn, New York, and blogged about spending  "an inspiring month" in Portland last summer when she was impressed by the number of talented artists, craftsmen, designers and chefs.  She's joined PDXers Matt Pierce  of Wood & Faulk (camp chair pictured below) and Greg Hennes of Antler & Co. (holder pictured at left) to showcase about 50 creative types at the Portland Bazaar. The list includes Pigeon Toe Ceramics, Fraizer+Wing and Pinball Publishing.
Certain to be a big draw are Decemberists musician/writer Colin Meloy and illustrator Carson Ellis signing copies of their book Wildwood. The children's novel is engaging enough to deserve multiple reprints and the two were incredibly engaging at Wordstock.
The Portland Bazaar
Dec. 10-11, 2011
9 a.m. –6 p.m.
Sandbox Studio; 420 NE Ninth Ave., Portland, OR