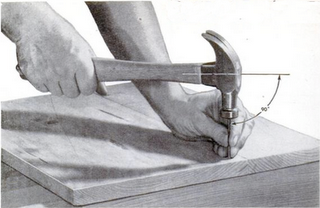 I have a friend who was hooked on makeover shows. She still talks about an episode in which a hairstylist was about to cut the blond dreadlocks off a girl's head and instead leaped backwards as though she were staring down Medusa's snakes.
Apparently, the makeover subject had smeared ashes into her fine hair to form the dreads. Her scalp looked like a fireplace after a harsh winter. But from the ashes rose a beautiful phoenix.
People makeovers are OK, but I'm a complete sucker for a good "before" and "after" house story. I love to hear about remodeling plans to make "the rooms flow" as though the house is a mighty river. Or the "let's just knock down this wall to open up the room" as though that thing responsible for holding up your ceiling is nothing more than a decorative inconvenience.
That can-do spirit grabs me every time. Because I just know reality is going to smack them down. Hard. But I'm are not simply guilty of a little schadenfreude Because I also know that when the homeowners find themselves in the depths of despair and dirt and dust and soaring expenses, when they are teetering on the verge of tears and self-doubt and what-have-we-done remorse, suddenly everything will fall into place and they'll live beautifully ever after.
It's the archetypal hero's journey with hammer and nails.
Luckily, the future holds some doozies.
According to some fancy new research from the Joint Center for Housing Studies at Harvard University, remodeling is expected to increase in coming months. The Leading Indicator of Remodeling Activity (LIRA) looks at stats such as house sales – read the details on the link — and aims to predict spending trends on remodel projects. I guess new homeowners just can't resist playing Fairy Godmother to their Cinderella.
And I just know when they get up close and personal, they're going to find some dreaded ashes.
I can't wait to share their stories.
Vivian McInerny is the managing editor of Oregon Home.