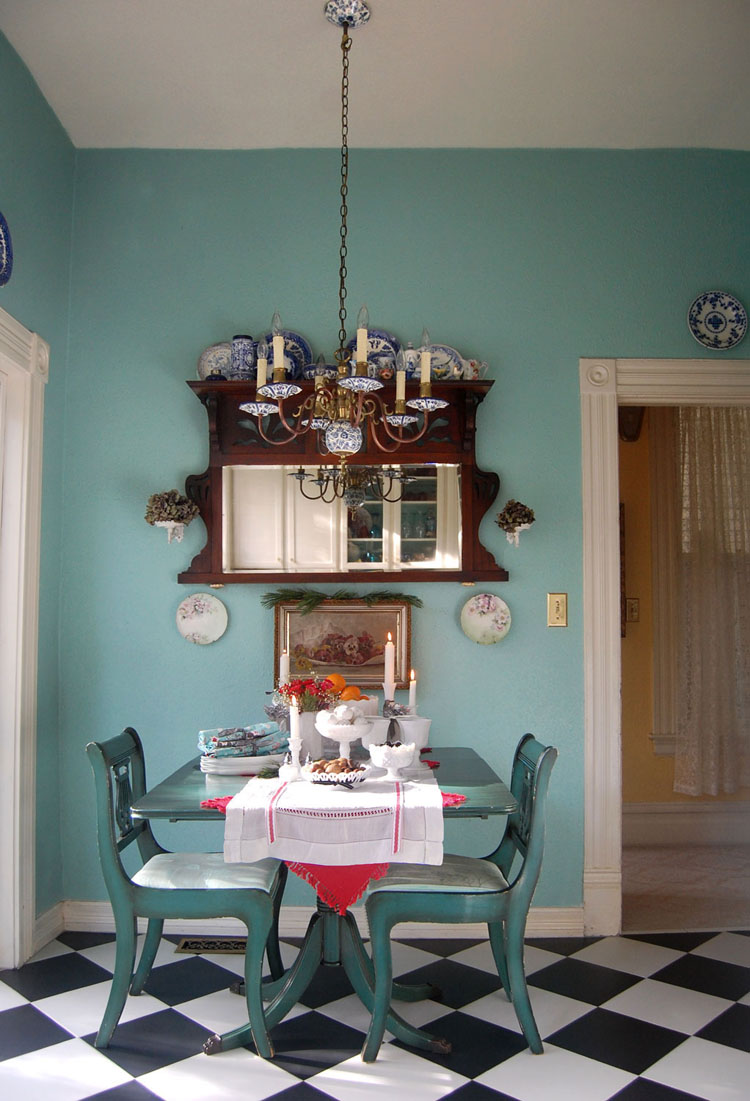 It's that pretty little dish at Grandma's house near the davenport that holds those hard candies that have magically all fused into one.  It's those petite white vases that were made to display a single red rose.  Sometimes it lives in the china cabinet–too delicate for regular use.  We've all seen it, but few have really paid it the attention it deserves.
This Christmas, I'm bringing it back to showcase it's opalescent glory.  It's Milk Glass, and it accents the most beautiful holiday tablescapes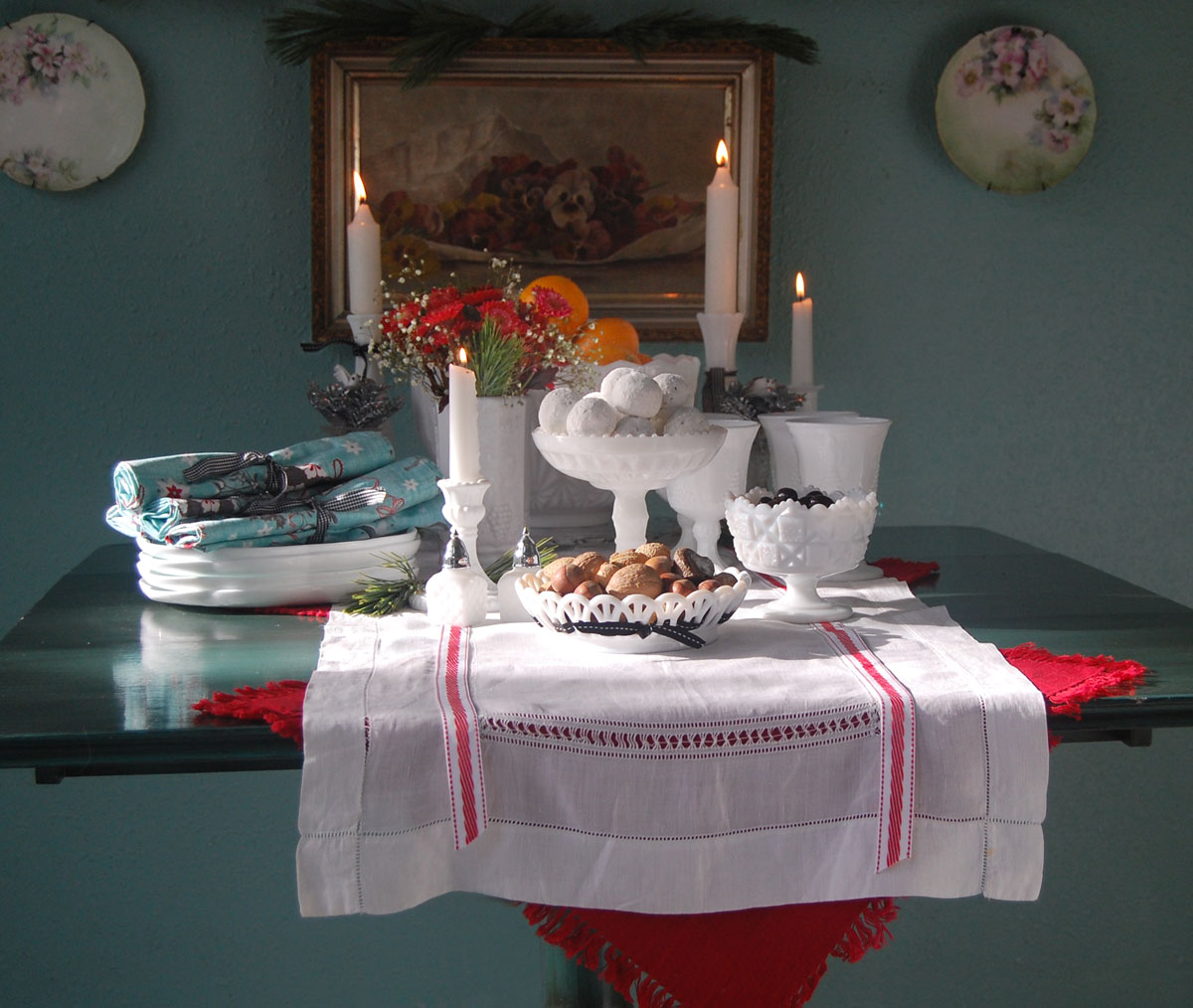 Because of an American resurgence in the 1930's and '40's, it may seem like this dinner-table staple dates back less than a century. However, the origins are much more interesting than that.
It turns out that milk glass–a term that wasn't coined until the 19th century–has been around since the 1500's and originated in Venice.  While opaque white is the most recognizable form of milk glass today, it came in a variety of "milky" colors, including black, brown, pink and blue.  Popularity surged in France as the decadent style of well-coiffed aristocrats was replaced with a more approachable, natural aesthetic reflected in the simplicity of a milk glass motif.
For our purposes, this tableware will create a neutral backdrop for pops of holiday colors and textures.  It provides a clean palette that will fit-in with a variety of styles–most especially a colorful Victorian like mine.  Our Christmas brunch has an intimate feel, with an antique table set for four.  With all of the seasonal sweets and leftovers, a brunch is the perfect way to re-purpose some of that holiday ham.
The best part about decorating with milk glass?  If you're not a stickler for authenticity, you can very easily pick up a bushel of reproduction pieces at your local flee market on the cheap.  In spite of the thrifty prices, I still recommend taking care when handling your glass.  It doesn't react well to temperature changes; I would never put it in the dishwasher or microwave, and when hand washing try to use water that is close to room temp.  Would hate to unknowingly damage a piece that was made in 19th Century France(!).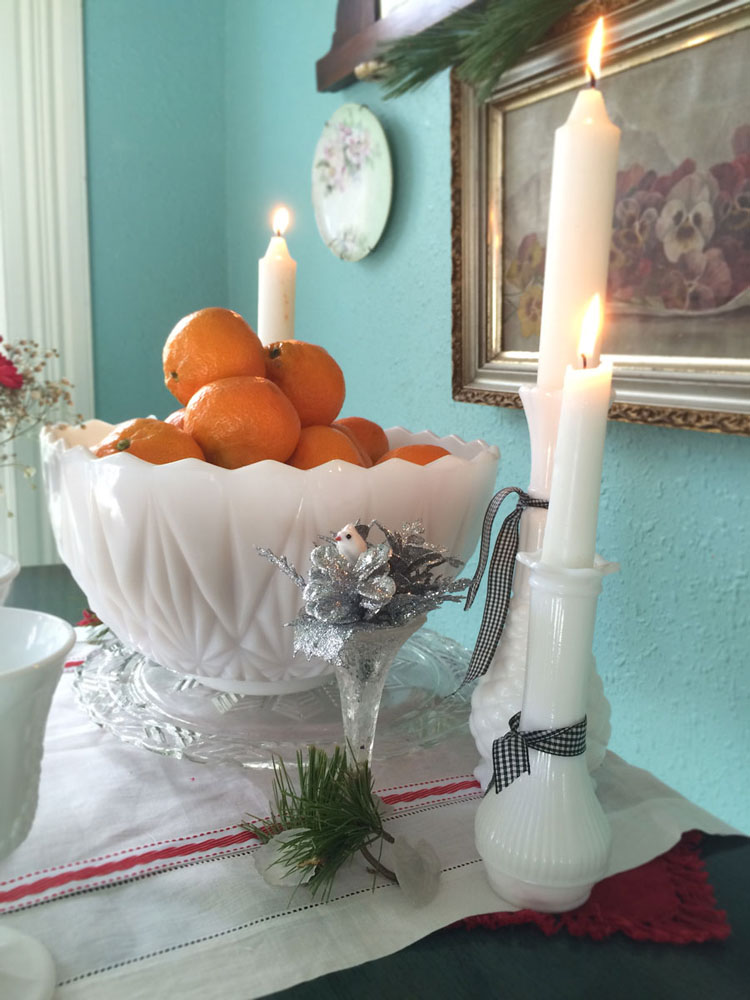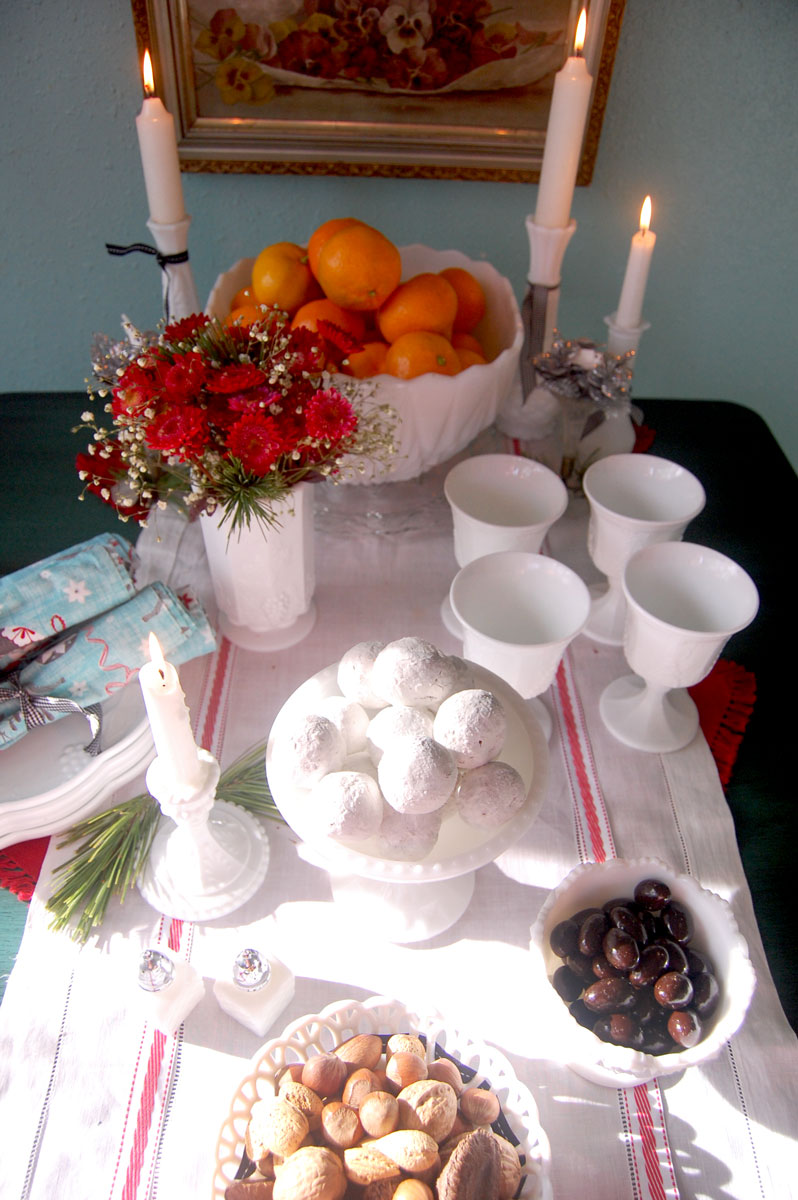 Happy Decorating!
Allison | Allison Smith Design