With the rising popularity of outdoor living rooms, it's only natural that homeowners start to pay as much attention to how they design and use their outdoor space as much as they do their interior rooms. There's no better entertainment or relaxation space than your own outdoor oasis, especially when the weather is just right.
Each outdoor space has its own unique characteristics that, with the right design considerations, can make any outdoor living room feel like a true oasis. Here are a few tips to design an outdoor space perfect for entertaining a crowd or just relaxing with a few close friends.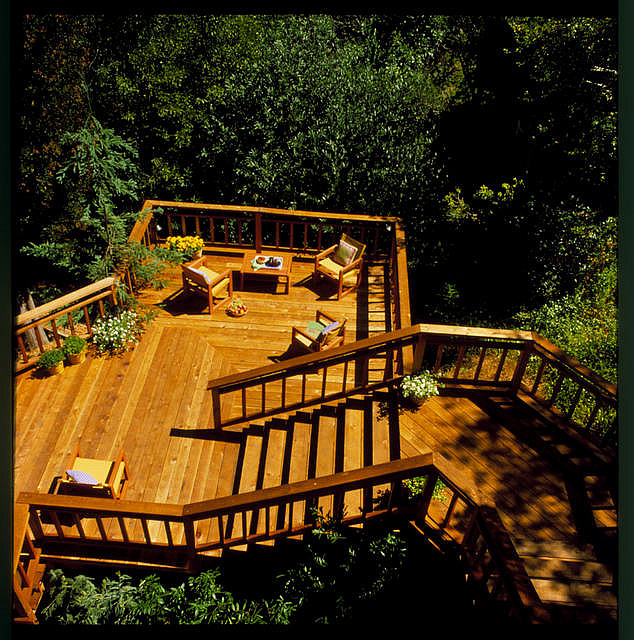 1.     Choose your materials wisely. There are plenty of materials available for building a beautiful deck or pergola, but consider natural over man-made. For example, the same natural features that give redwood its durability and beauty also mean redwood will hold a protective finish longer and provide years of enjoyment. Better still, redwood is very economical and more environmentally-friendly compared to some high-priced plastic/composite products.
2.     Know the code. Your building code, that is. Any significant changes you might be considering, such as a new deck or a freestanding structure like a pergola, could fall under the jurisdiction of municipal building laws. Better to design with the legal boundaries in mind than have to change your dream layout later on.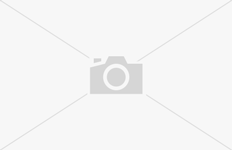 3.     Leverage multi-functionality wherever you can. For example, if you want to create flexible seating options, perhaps accent tables could play a double role as both table and stool. Build benches into deck railings. It's easy to find a variety of inspiring woodworking plans that can deliver the style you want for your outdoor oasis.
4.     There are no negative features – only opportunities for a little positive enhancement. Every property has a few potential aesthetic liabilities, whether its utility connections into your home, or neighbors whose houses are a little too close for comfort. Rather than live with it, use the opportunity to create a little more definition of your space, whether a trellis to train a climbing vine or a privacy fence, even overheard shade structures that can also offer a little shelter when the sun is high in the sky.
5.     Direct traffic flow with accessories. With a little thought and planning, accessories such as planters and accent tables help guide foot traffic through the space. This makes it easier to place your party to show off your oasis from the best angles.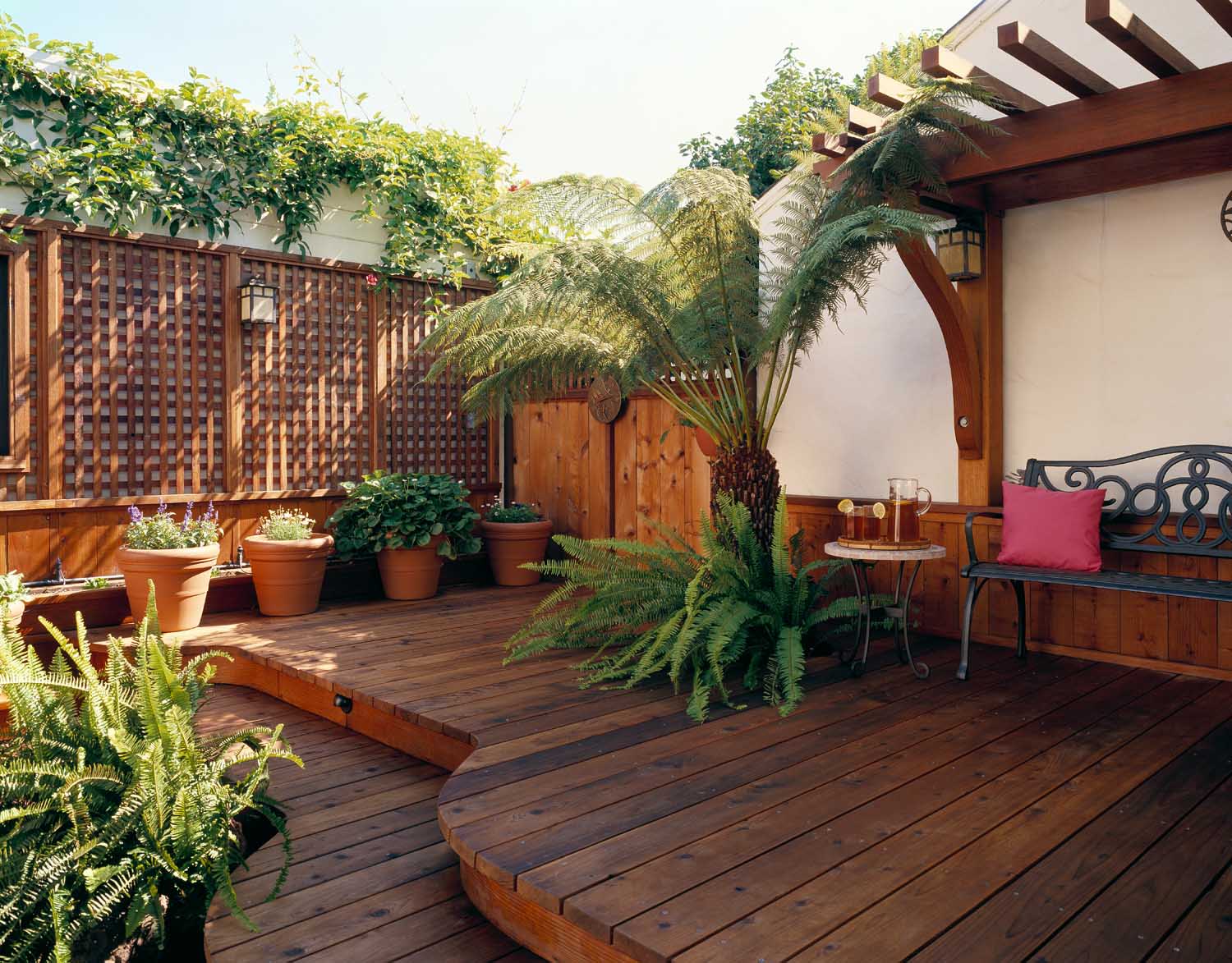 Whether building a new space or sprucing up an older design, any number of small touches and design elements can help transform the look and feel of your outdoor space with minimal investment or effort. What's more, defining your outdoor oasis with redwood will give you lasting beauty and unparalleled durability that can change with your own tastes and needs over time.
Charlie Jourdain is president of the California Redwood Association. Reach him at [email protected] or (888) CAL-REDWOOD.