The creator behind Sibeiho jazzes up everything with her own line of Singapore Sambals.
---
Holly Ong remembers a family trip to Canada where her mother adapted her family's Singaporean recipes to the produce of North America. "It was a valuable lesson because it opened my mind to using whatever was seasonally available," Ong says. Now the chef behind condiments uses products from her own Portland-based sambal line, Sibeiho. "I like to think of them as secret hack sauces in the kitchen and at the dinner table," Ong says. "When something tastes like it's missing or hollow, adding a bit of sambal generally solves the problem." Pick up Sibeiho sambals at sibeiho.com.
---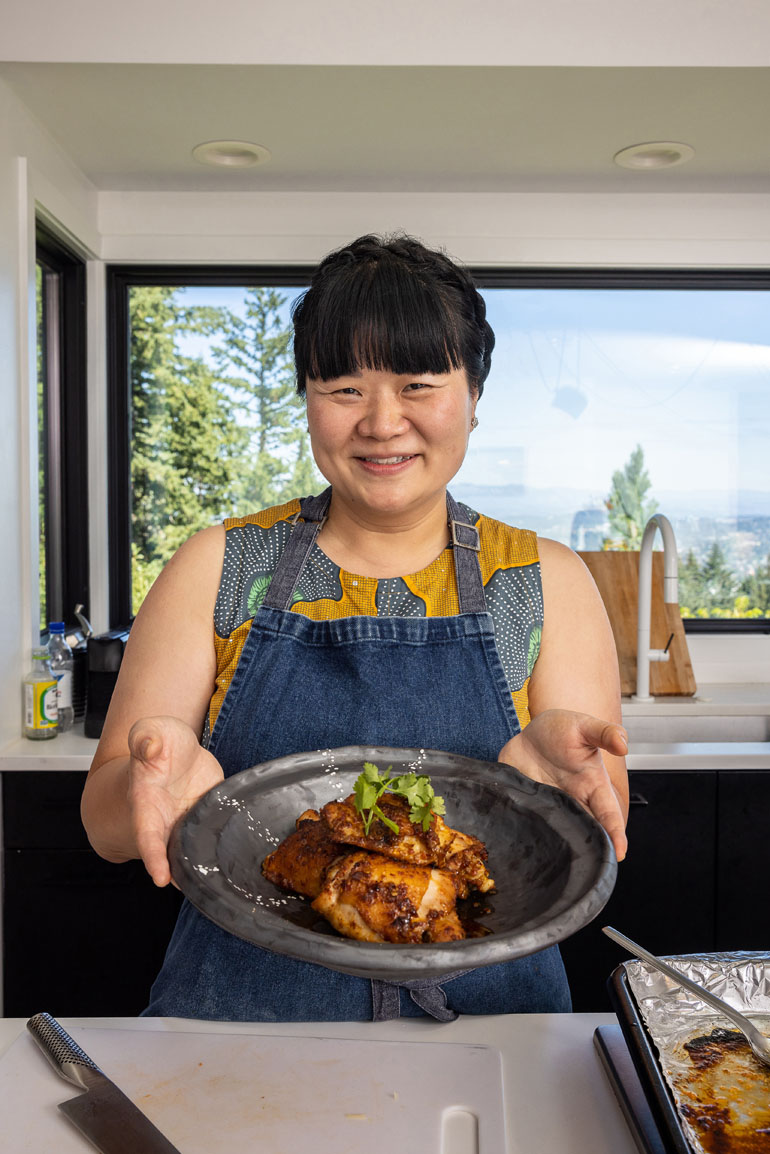 ---
OMG! Sambal®: Can't Go Wrong Chicken
Ingredients:
2 T OMG! Sambal®
1/4 C Shaoxing wine (a type of rice wine)
1/4 C soy sauce
4-6 pcs chicken thighs, bone in, skin on (this can be adjusted to your favorite chicken part, the cooking time may vary)
Preparation:
In a bowl, mix together the Sibeiho OMG! Sambal®, Shaoxing wine and soy sauce. Add in chicken and coat well with the marinade. Cover and refrigerate for at least 30 minutes or overnight. Heat up your oven to 400°F. Place chicken on a sheet pan and put in oven. Roast for 35-45 minutes; the chicken should be golden brown and the skin nice and crispy, with an internal temperature of 165°F. Let the chicken rest for 5-10 minutes before serving to let the juices settle. Transfer to a platter and serve hot or room temperature.
---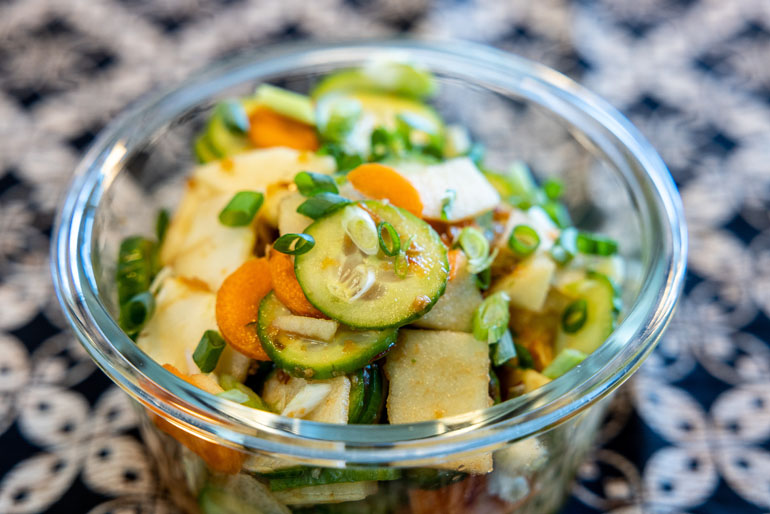 ---
AF Chili Chunka Sambal®: Easy AF Pickle
A refreshing accompaniment to grilled food and a year-round staple on our table are pickles. This quick pickle recipe is surprisingly easy, packs a lot of flavor and will quickly become a staple for you, too.
Ingredients:
1 small cucumber, sliced into coins
1 small apple, peeled, cored, quartered and sliced thinly
1 small carrot, peeled and grated
1 scallion, chopped
1 T Sibeiho AF Chili Chunka Sambal®
2 T rice vinegar
1 T dark brown sugar (optional)
Salt to taste
Preparation:
Prepare your produce and set aside. In a medium-size bowl, add in Sibeiho AF Chili Chunka Sambal®, rice vinegar and sugar, along with your produce, and mix thoroughly. Taste to check for seasoning. Season with salt, or add more sambal or vinegar as needed, and adjust to your taste. Mix thoroughly. Enjoy this immediately or let it marinate overnight for the marinade to penetrate even more. The texture of the fruit and vegetables will change the longer it marinates.
---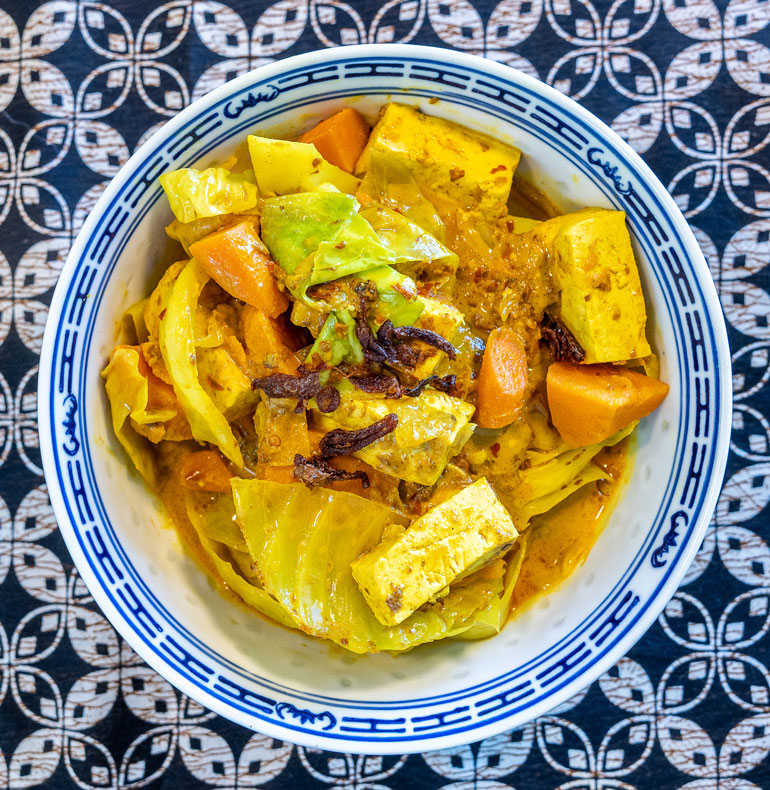 ---
OMG! Sambal®: Curry Veggies
Ingredients:
Curry Base:
Neutral cooking oil
1 large red onion, julienned
Fresh ginger, about 2 T, minced (optional)
3 T OMG! Sambal®
Fresh turmeric, about 2 T, minced (optional)
1 T coriander powder
Choose whatever veggies are in season:
1 large sweet potato, cut into wedges
1 carrot, cut into wedges
1 cabbage, hand torn into large pieces
1 pack firm tofu, cut into cubes
1 can coconut milk
Fish sauce (omit to make this vegan)
Preparation:
Start with a cold, deep frying pan. Add cooking oil, onions, and ginger. Turn on high heat and cook until onions are soft and translucent. Add OMG! Sambal® and stir till you can smell the sambal caramelized with the onions. Then add the optional fresh turmeric and the other dried spices. Stir the sambal mixture and keep cooking until it dries out. (It's OK if you get a bit of the mixture brown and stuck to the bottom of the pan.) Add ½ the can of coconut milk and use that to deglaze the pan. Then add the remainder. Slide the sweet potato and carrots into the pan and put the lid on. Let it simmer till a fork pierces the root veggies easily. Then add the cabbage and tofu. Cook till the cabbage is soft. Just before it is all done, add fish sauce or substitute with salt to taste. Serve with white steamed rice.