Written by Rebecca Schulman
For visitors and locals alike, it's hard not to take notice of the flora and fauna that has made Oregon so iconic, and you don't have to travel far to find some. Here's our guide to help you take a little piece of Oregon home to your own backyard, with shops and landscape designers from Northeast to Southwest and everywhere in between, as well as on the outskirts of Portland.
Pro Time Lawn  Seed
1712 SE Ankeny St, Portland
protimelawnseed.com
If you need: Earth-friendly and innovative hand-mixed seeds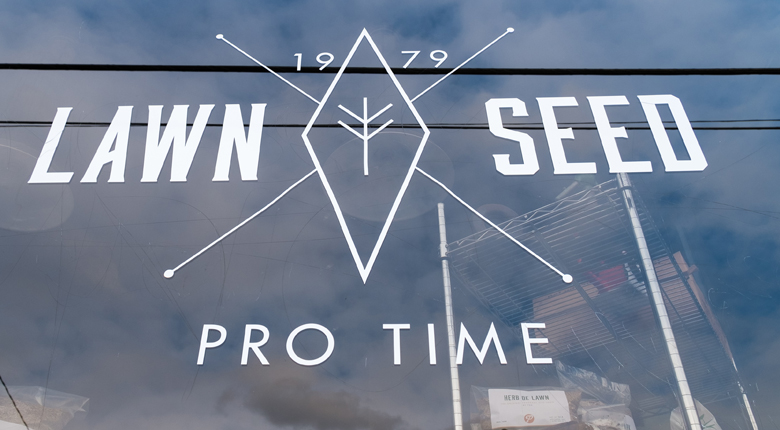 A garden's essence is its seeds, and Pro Time Lawn Seed prides itself on offering the latest eco-lawn, native/wildflower seed, and pollinator and habitat mixes, sourced from the Willamette Valley, that will benefit both your backyard and your budget. Representing the Oregon ethos to a T, most of their earth-friendly and innovative products are hand-mixed right in the shop, but make sure to ask about one of their most popular offerings, the original flowering eco-lawn seed mix, Fleur de Lawn®; it inspires their ever-growing inventory of specialty lawn alternatives.
Garden Fever
3433 NE 24th Ave.
gardenfever.com
If you need: Pepper plants and family recipes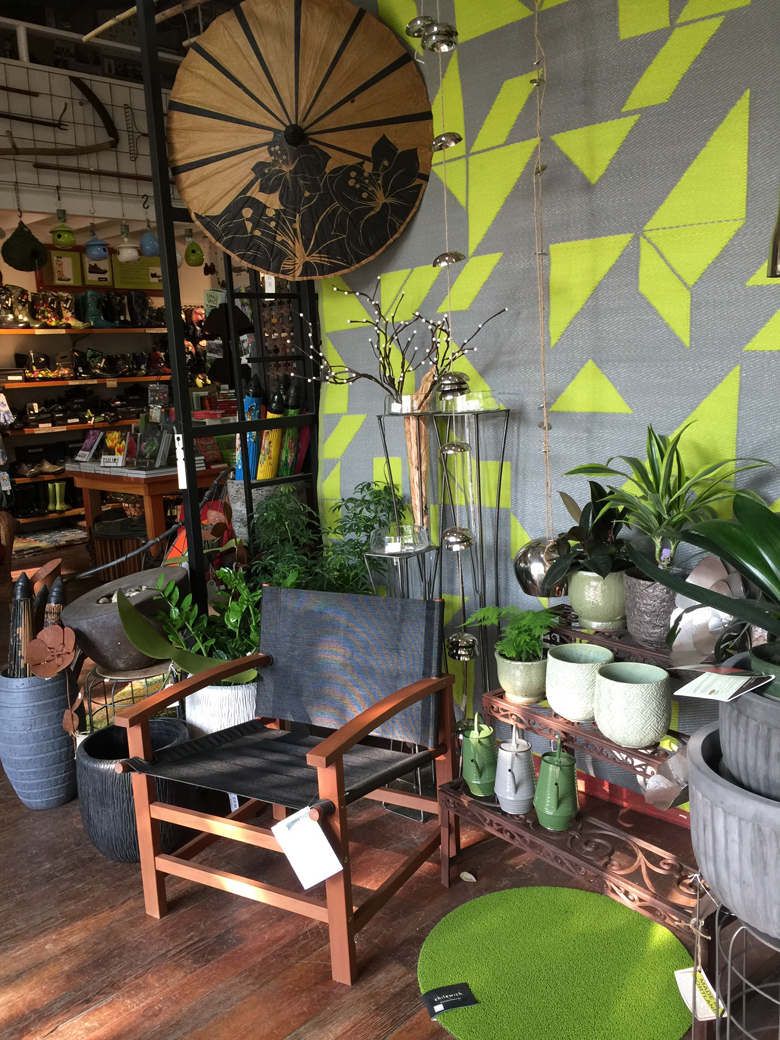 Appropriately named, mom and pop-owned Garden Fever, located in Northeast Portland, is sure to delight and inspire, with an organic, sustainable and locally grown product selection at affordable price points for the home gardener. Here you'll find a plethora of gardening goodies, from tropical houseplants and vegetable starts to suet feeders handmade by local Oregon artists. Their Melrose pepper plant starts are a particular hit with both new and returning customers, hailing all the way from Naples, Italy, and producing a thin-skinned yet sweet variety perfect for cooking, for which the owners will gladly share their family recipes.
Celilo Gardens
439 SE Gilham Ave.
celilogardens.com
If you need: Guidance for achieving rare beauty in your garden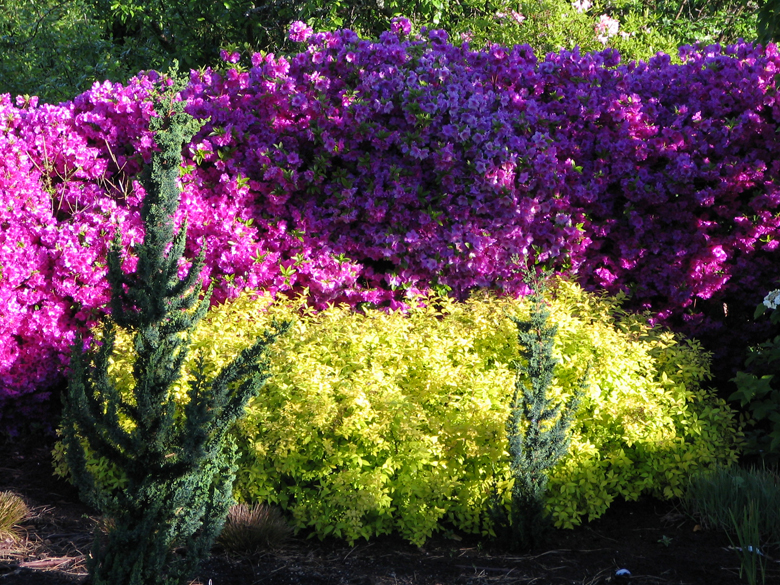 If you're after a bit more guidance, Celilo Gardens is a great place to start. Owner/designer Bonnie Bruce aims to create landscape designs with a distinctly architectural flair, all while coaching her clients to become wise gardeners themselves. Her projects often feature integration of edible and ornamental plants, as well as drought-tolerant plantings, perfect for anything the Oregon climate might throw your garden's way. And as a self-proclaimed "total plant nerd," Bruce loves to incorporate unusual, rare, hard-to-find and often smile-inducing plants in her work, such as Podophyllum 'Spotty Dotty' (a variety of Mayapple).
Orchard Supply Hardware
4030 NE Halsey St. | 10860 SW Barnes Rd | Tigard
www.osh.com
If you need: Citrus plants and advice on how to grow them.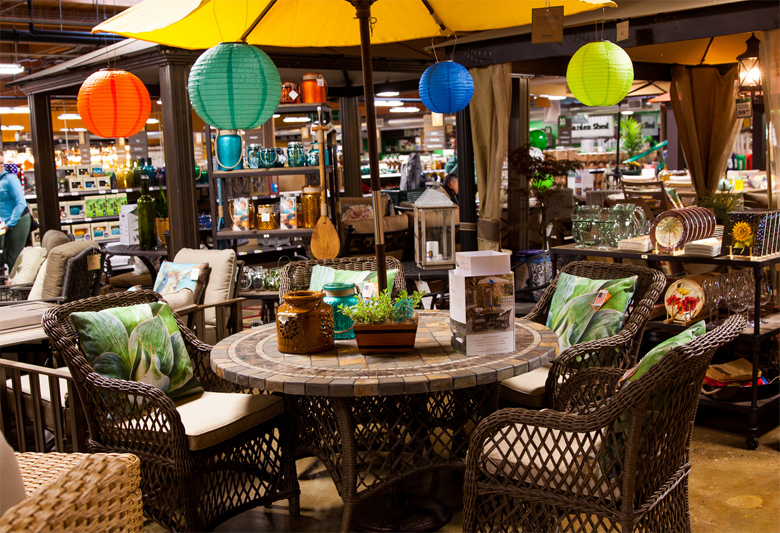 The name may sound familiar, but don't underestimate "OSH." Newly formatted to be a cross between big-box stores like Home Depot, or parent company Lowe's, and smaller mom-and-pop hardware stores, Orchard stores pride themselves on appealing to a different demographic. The majority of plants you'll find here are both local and locally grown, as well as organic and sustainable with plenty of helpful, plant-loving nursery staff to give you pointers. And citrus lovers rejoice! Orchard offers one of the largest selections of citrus plants in the Northwest, perfect for brightening up many a Portland rainy day and enjoying with breakfast.    
Al's Garden Center Sherwood
Woodburn |  Gresham
www.als-gardencenter.com
If you need: A latte and some serious shopping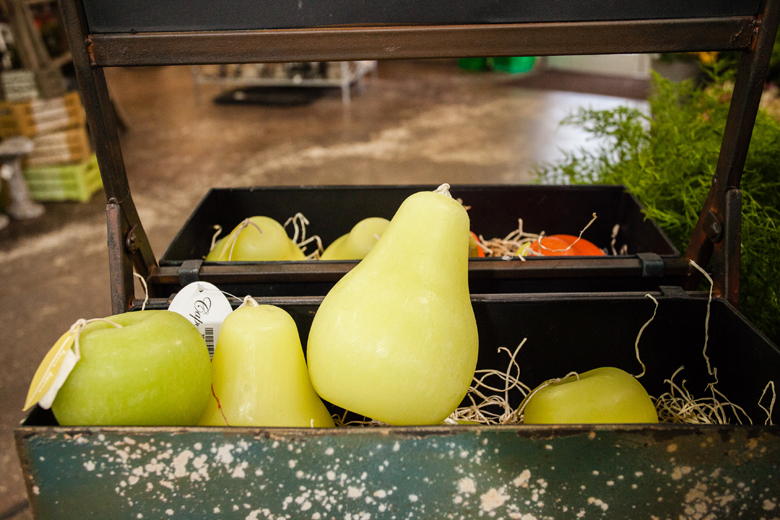 Now in its 68th year of business, family-owned and operated Al's Garden Center is an Oregon staple. Ninety percent of the plant offerings you'll find at any one of their
locations come straight from their farm in Hubbard, including over 70 varieties of trees and shrubs (the largest selection in the Willamette Valley). You'll also find a wide variety of gardening gifts, accessories and even clothing from Lucy, Prana, Tribal and Habitat—and with a coffee shop in the store—it's definitely not your typical garden center!
DeSantis Landscapes
Sherwood | Salem
desantislandscapes.com
If you need: Landscape design with the best lighting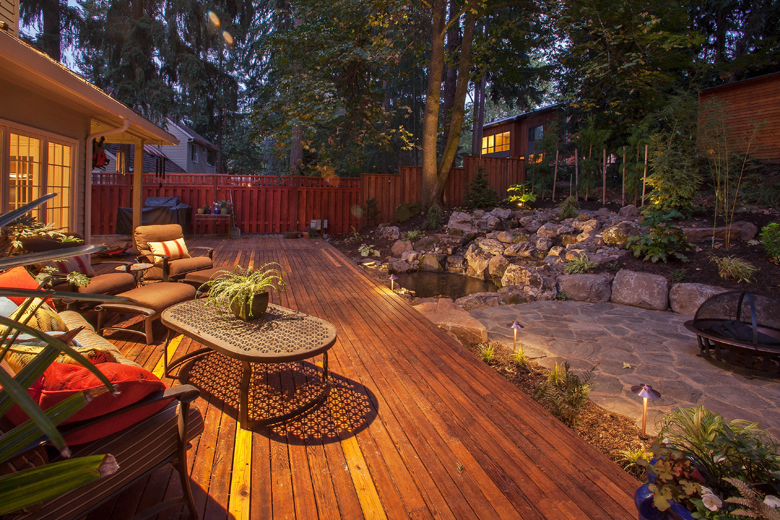 Boasting boutique-like design sensibilities with a distinctly—and award-winning—sustainable focus, DeSantis Landscapes has continually been included in the 100 Best Green Workplaces for a reason. A second-generation Oregon family business, their projects range from commercial properties to large private estates to the most intimate residential gardens. Their biggest tip for getting the most out of your garden? Utilize landscape lighting, which they incorporate frequently into their clients' designs. It's a great way to highlight key features, such as a favorite tree or water installation, while increasing visibility and safety around your home.
Kailla Platt Flowers
1343 SE Clatsop St.
kaillaplattflowers.com
If you need: Floral design that is like fine art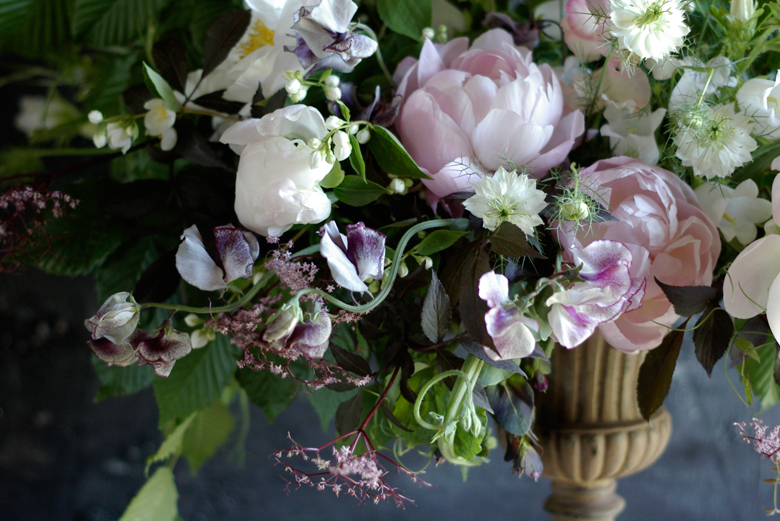 Inspired by an extensive fine art background, Kailla Platt's floral designs aim to capture the natural beauty each season holds, and all feature locally sourced flowers and foliage from some of Oregon and the Willamette Valley's best farms as part of the "farm to vase" movement (think "farm to table"). Wildflowers, unusual foliage, flowering shrubs, berries, fruit and garden perennials often find their way into her arrangements and help to capture her clients' special moments, but Platt is particularly fond of using ranunculus and zinnias in the spring and summertime.   
Thicket
4933 NE 23rd Ave.
www.thicketpdx.com
If you need: A creative environment and gardening workshop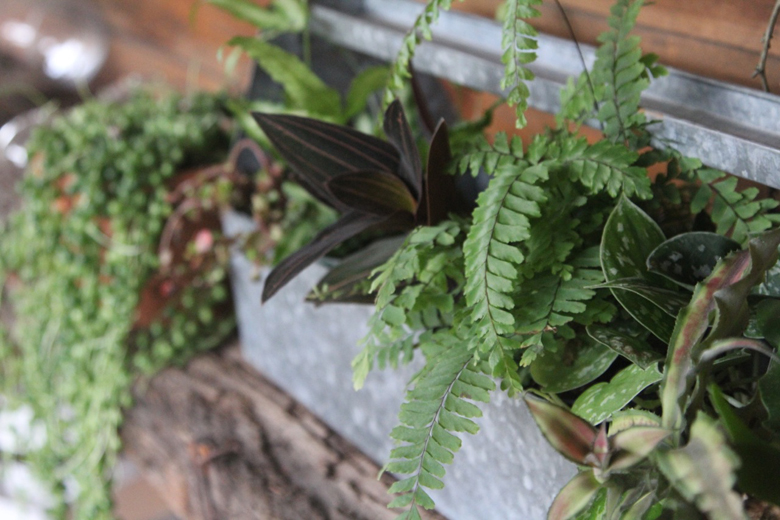 Tucked behind a busy street, visiting Thicket is a bit like stepping into your very own secret garden. With offerings perfect for both new and experienced gardeners, owner Adria Sparhawk has a soft spot for plants native to the Pacific Northwest, with favorites like deer fern, fawn lilies and shooting star adorning her collection of indoor and outdoor varieties. Each season sees something new in the shop to explore, from spring vegetables and herbs to summer succulents. And if you're looking for some inspiration of your own, make sure to ask about Thicket's classes and workshops.
Digs Inside & Out
1829 Ne Alberta St.
www.digs-pdx.com
If you need: Funky, fun items from local craftspeople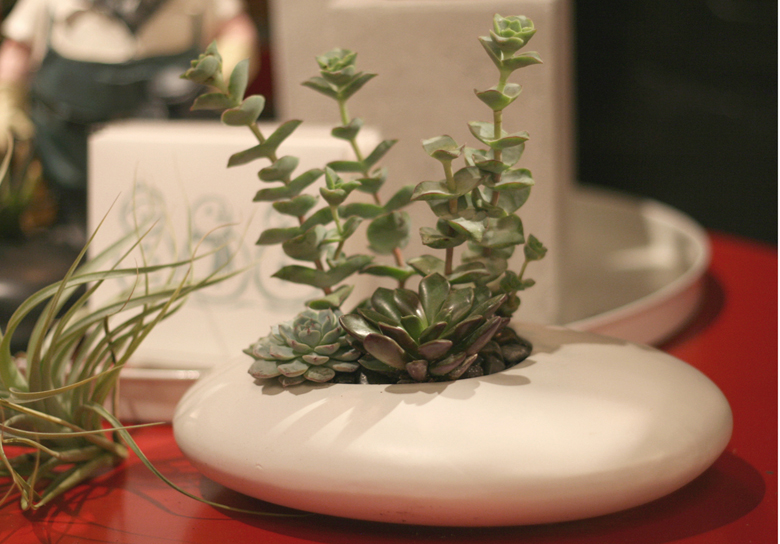 Digs Inside & Out offers a little bit of everything, from interior to garden design services, as well as a well-curated retail shop to explore. In both their designs and shop offerings, there's a distinct and unique emphasis on including items that are eclectic and often hard to find, with specialty items sourced from owner JJ De Sousa's extensive travels around Europe, Turkey and Asia, as well as right here in Oregon from local craftspeople. Their selection of succulents and tillandsia air plants are a particular hit, perfect for budding (indoor) gardeners.