Bonnie Bruce, owner of Celilo Gardens
There are always "problem children" in every garden. Those locations that are never quite right, the areas that try as you may, just don't support plants well. They're too boggy and wet, they have poor soil or they're too dry and/or baked.
Typically the parking strip—that area between the sidewalk and the curb is one place that is a challenge for gardeners. These spots are referred to as "Hell Strips," they are called that for a reason. More often than not Hell Strips are hot spots, filled with compacted soil and subjected to pollutants because of the proximity to the street. Or they are chock full of trees roots from street trees. They are often forgotten and neglected, left to default to a boring strip of lawn or a swatch of river rock collecting weeds.
With lot size growing ever smaller as urban density increases capturing the "Hell Strip" and making something of it is becoming more attractive to gardeners. Hell Strips are being planted with everything from drought tolerant plant material to evergreens and even edibles.
Here's how you can take advantage of the space between and turn it into something beautiful for you and passing pedestrians and cars
Step 1: Amend The Soil
Most soils in the Portland area are clay which means compaction is rampant, you won't find an earthworm for miles and water runs off without penetration. You'll need to separate the clay and combine amendments to fix the problem. Digging in a mixture of topsoil, compost and gravel or course sand will give you a good start (at a ratio of 40:40:20). I recommend digging the amendments in by hand but if you must rototill, show restraint and do not over till the plot. You don't want to powder the soil into a fine dust the consistency of cake flour. Whatever method you choose, hand or machine, wait to dig until the soil is not muddy or you will do more harm than good to the soil structure.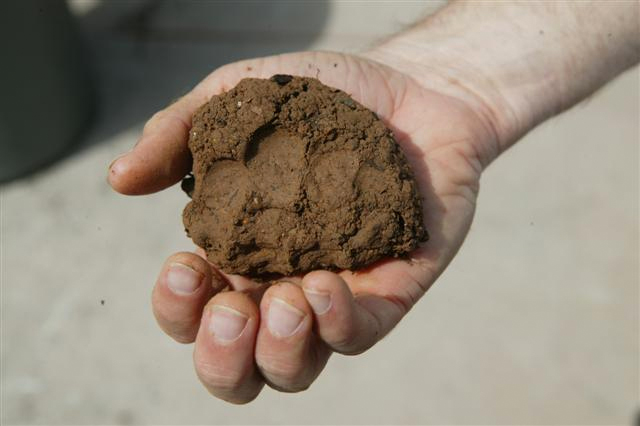 Photo credit: Jacksonville Review, "Improving Your Hard Clay Soil" by Desmond Armstrong
Irrigation is the next consideration. It is not always necessary to have permanent irrigation in the Hell Strip but consider where your nearest water source is and how easy is it to access. Lay weeping hose in the bed and run a regular garden hose to it when you need to water. All plants (even the most drought tolerant species) need water for two to three summers until they become established. If the source of water is difficult or complicated to use, you will find yourself inadvertently avoiding watering the new plantings. It only takes one hot day to lose your investment of time and dollars.
Step 2: Design Your Garden
Define it's function
Remember this will be a very public planting. People may feel free to pick the blooms, eat the fruit, and walk through the plantings on the way to the street or the car. One way to avoid bad things happening to your garden is to promote good things. Perhaps you create a pretty sign offering "free picks for you and yours" and another that says "please be gentle with this garden, fairies are sleeping."
Choose the plants
Choose plants that are tough and don't require much care after they get established. Small shrubs such as dwarf varieties of Spirea, grasses like Black Mondo, groundcovers such as Ajuga all would be good options.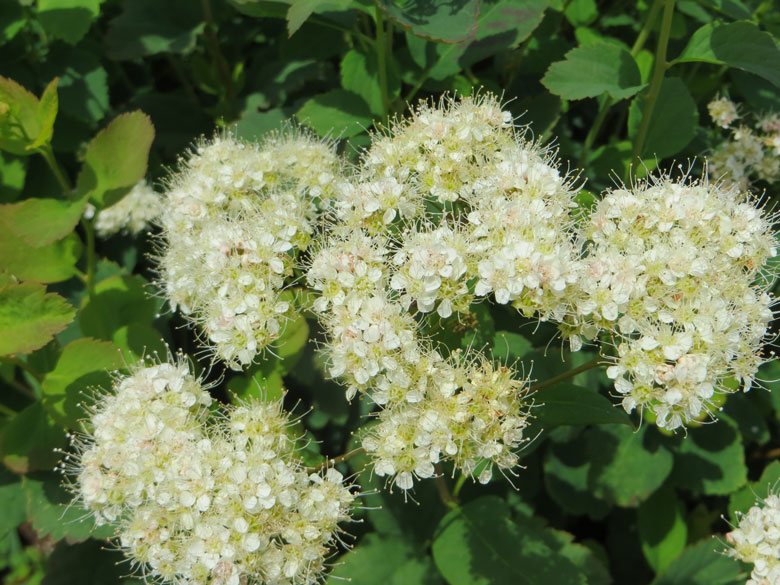 Choose plants that will look good for at least three seasons of the year. The evergreen, Dwarf Nandina has white sprays of blossoms in spring, red berries in late summer and has beautiful color in the fall.
And lastly, choose plants that are not rare or expensive so if one disappears you will not be heartbroken.
Step 3: Define It's Character
There are lots of options that define a gardens character. It can be mostly annual edibles (lettuce, carrots, tomatoes, etc) with perennial edibles such as asparagus and artichokes. It could have a lean and spikey Mediterranean look with plants like yuccas mixed with grasses and lavender. An ode to Northwest Natives, using plants that are appropriate for the sun/shade exposure that won't outgrow the bed and encroach on the sidewalk or the street such as Salal.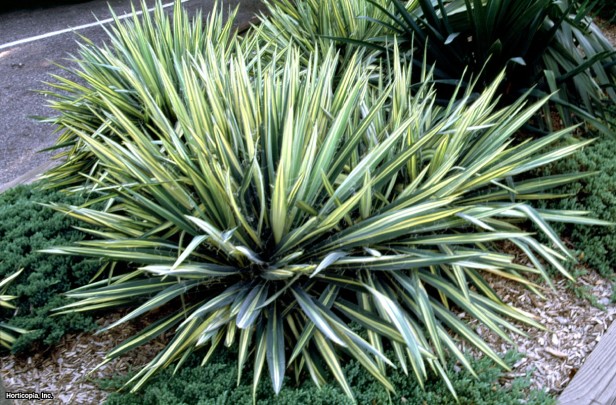 Yucca filamentosa Variegata, good for Oregon, full sun
.
Perhaps you'd like to attract pollinators by filling it with Agastache and Zauschneria which are great for bringing in bees and Hummingbirds.

Hummingbirds love Agstache.
Whatever your vision we hope these ideas will help you save some time and give you direction, before you take your trip to the nursery.
Happy planting!