When Lisa Meddin of Harmony Design Northwest helps a client design a dog-friendly yard, she considers the dogs her clients, too. "How people interact with their four-legged family members is a big part of their lifestyle," says Meddin. In collaboration with contractor Grant Smith, Meddin recently created an outdoor space for a Portland client with features that support relaxation and play for the homeowners and their pets.
The result is a harmonious blend of hardscapes, grass, and natural areas that are low-maintenance and flexible – with room for people and pups to socialize, snooze, snack and sun themselves. Plants and turf have been chosen for hardiness and being low-maintenance and low-toxicity. Stormwater is efficiently managed to minimize muddy pawprints. There's even a dedicated doggy-loo area.
---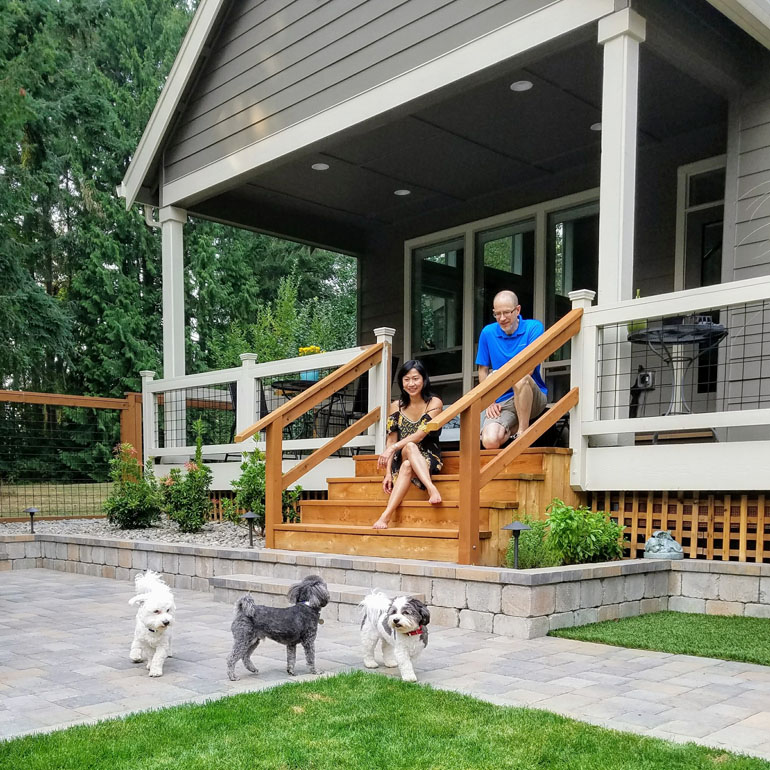 ---
Here are Meddin's top tips for creating outdoor spaces that all creatures can love:
1. Be pee friendly. Dogs like to do their daily business in the same location. Look for where your pups might already be headed and build-in some vertical space with rocks or other durable hardscapes to attract male dogs. Areas where it's hard to grow plants, like underneath evergreen trees, are a good choice.
2. Separate dog-loo zones. Consider setting up a zone with artificial turf, hose and trash can to train dogs into one area for potty time.
---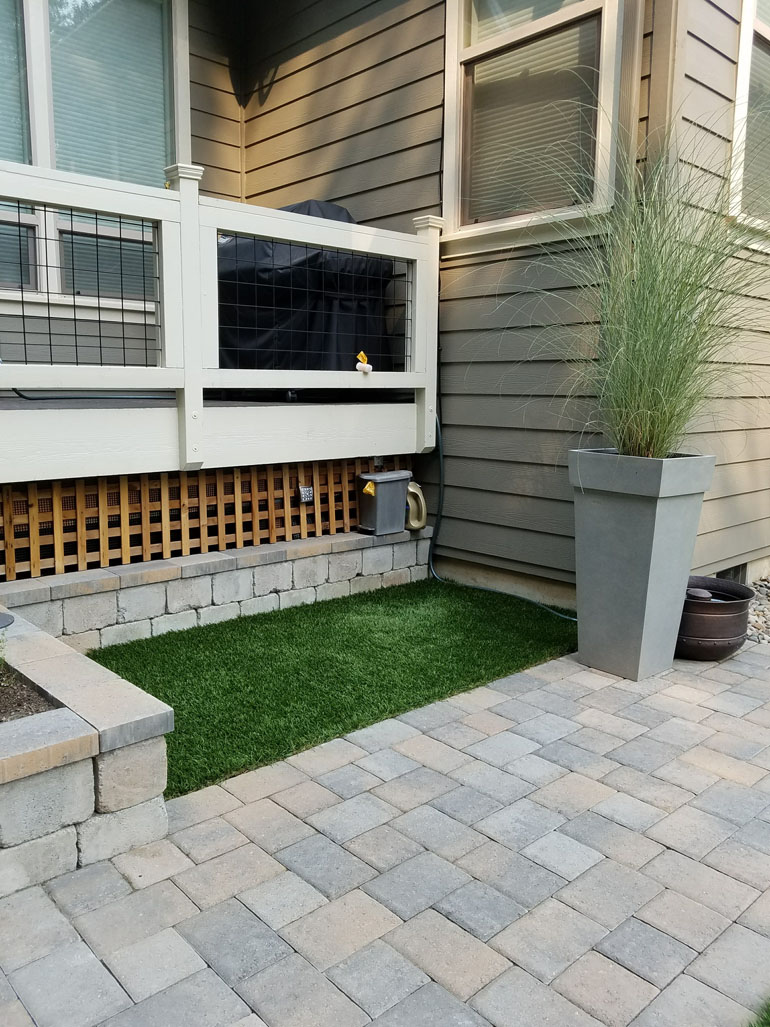 ---
3. Set Perimeters. Dogs like to "run around a racetrack." If that already exists in your yard, then take that as a cue and preserve it with landscaping.
4. Grass. Dogs love grass. Period.
---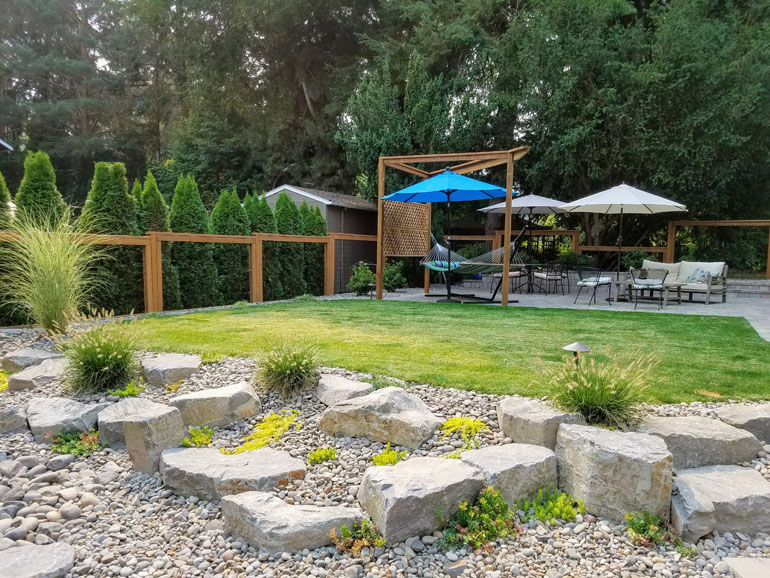 ---
5. Nap spots. Create areas where pets can enjoy the sun on surfaces that won't get too hot.
6. Follow their lead. Design to encourage or discourage your pet's behaviors. For instance, do you want to minimize anxiety barking? Screening or planting dense borders is a good idea for dogs that get anxious and bark at too much exterior stimulus.
---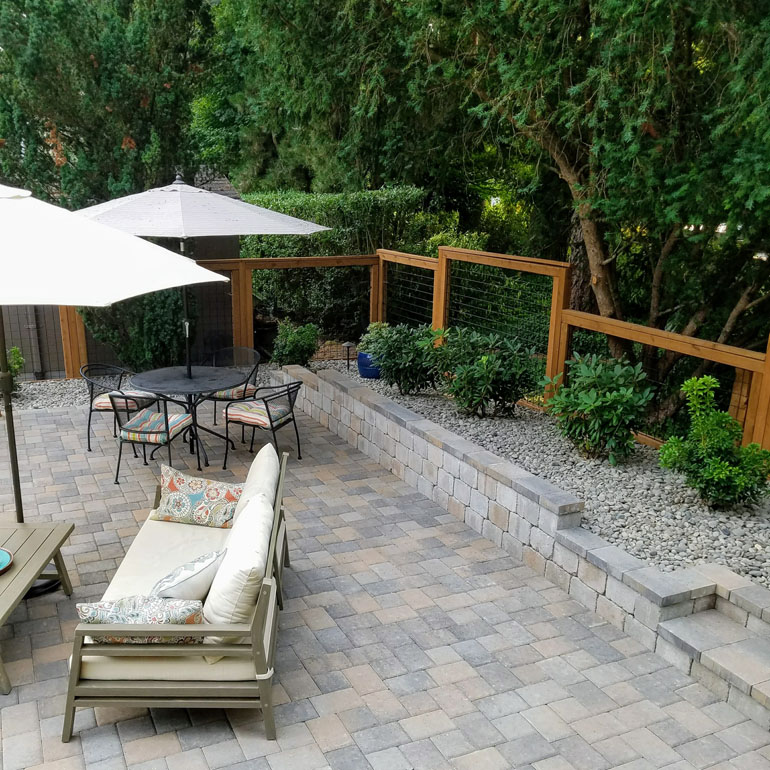 ---
7. Exercise areas. Depending on your lifestyle, creating a space to exercise your dog may be preferable to taking him for a walk daily.
8. Weather considerations. Lawns get soggy in Western Oregon during the winter. Adding pavers that lead dogs to their special areas can help to avoid tracking mud back into the house.
---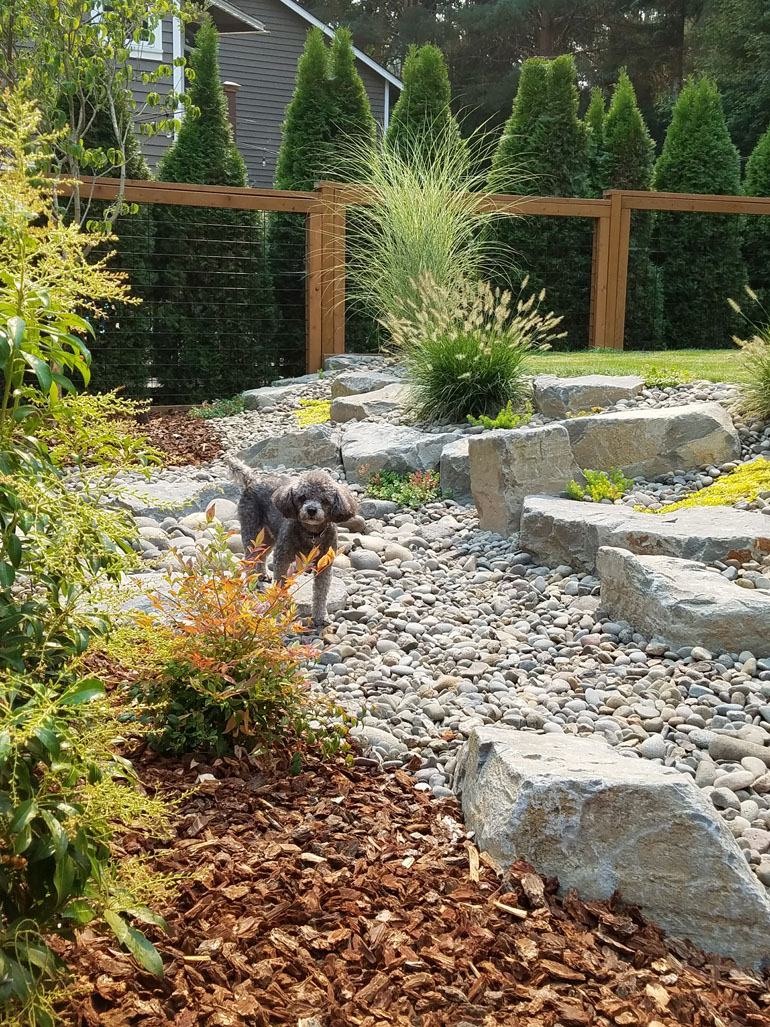 ---
9. Avoid toxic plants. Always check the ASPCA toxic and non-toxic plant list before you invest in plants that may be harmful. The same goes for lawn and plant care products.
10. Create zones. Where can dogs play, and where do you want them to leave you alone to do people stuff? Making clear choices about what you want to get out of your outdoor space means everyone will get the most out of it.
---
For more information visit harmonydesignnw.com.