When EcoVibe opened its first location on Northeast Alberta Street, co-founder Andrea Allen (aka Dre) decided to install a living wall using the company's favorite sustainable wall planters. "It was such a hit, we wanted to replicate it in a larger installation at the new Hawthorne store," says Allen. "We always recommend, when you're running out of space on your shelves and floor, to start adding to your walls."
---

---
Get The Look
Anybody with a wall and a bright indirect light source can use this simple system to create a lush, green moment inside.
Choose your container
EcoVibe uses the WallyGrow Eco Wall Planter, which is made sustainably in the USA from recycled milk jugs and comes in nine colors including white, mustard, espresso, oat, rose and stone. It is easy to assemble and has a built-in watering reservoir.
Consider the light
Any vertical garden will need to be near a good light source in your space or supplemented with grow lights. For most plants, you will want it to receive bright indirect light, but check your plant's specific needs.
Mix and match
Choose plants with similar watering and sunlight needs, and plant them together. Trailing plants like pothos and tradescantia do really well, as well as spider plants and dracaena. Avoid monsteras and other large plants that will be quick to outgrow the planter.
Care and care alike
Fertilize the plants in your vertical garden the same way as your other plants, once a month during the growing season (April through October). Prune your plants as needed.
---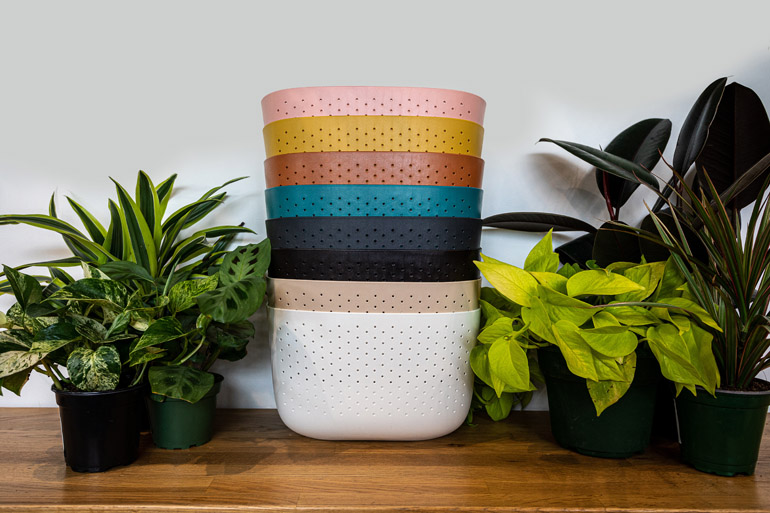 ---
Install: The WallyGrow
1. Prep your WallyGrow planter and add 1 to 2 inches of potting soil.
2. Arrange your plants as desired and top off soil.
3. Pack in the soil, water the plants, and add water to the back reservoir.
4. Drill into the wall to add the anchor, and place the bracket against the anchor and screw. 5. Hang the planter on the bracket, and repeat the process with additional wall planters until you achieve your desired look.
---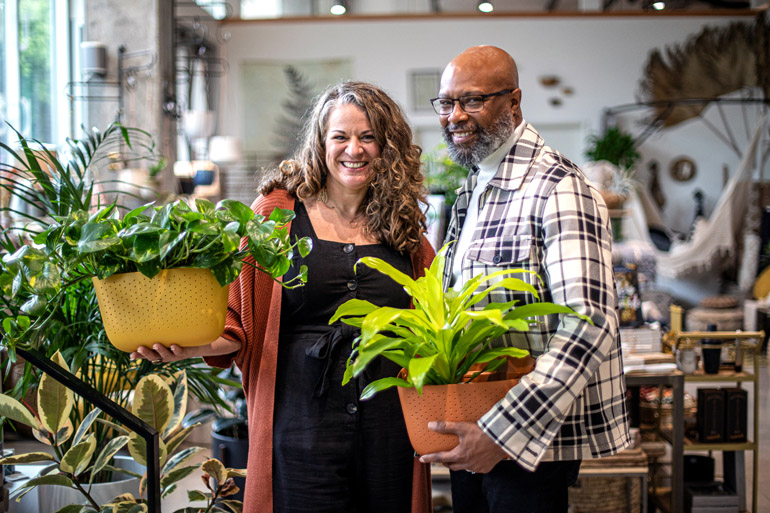 ---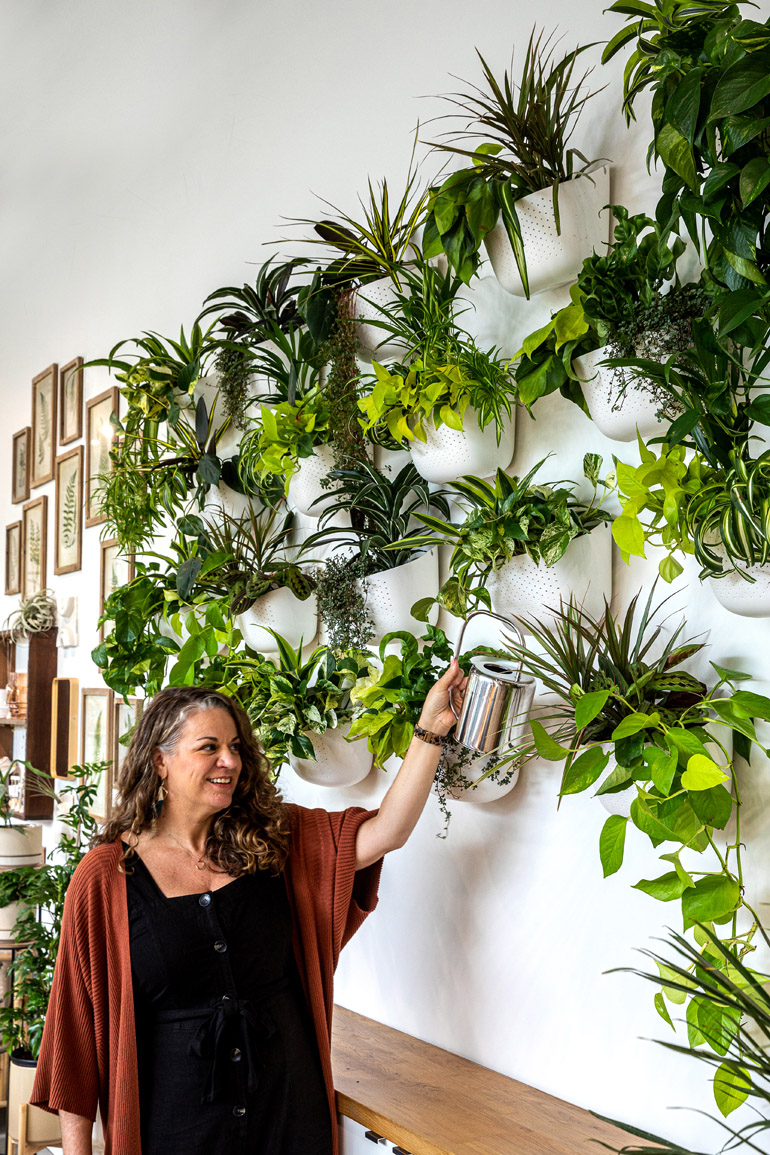 ---
EcoVibe locations: 1906 NE Alberta St. & 2380 SE Hawthorne Blvd. | ecovibestyle.com