A Mid-Century Modern Remodel by 2-Form Architecture
Architect: Richard Shugar
General Contractor: Mica McOmber Construction
Photos by Resolution Photography
Photographs by Resolution Photography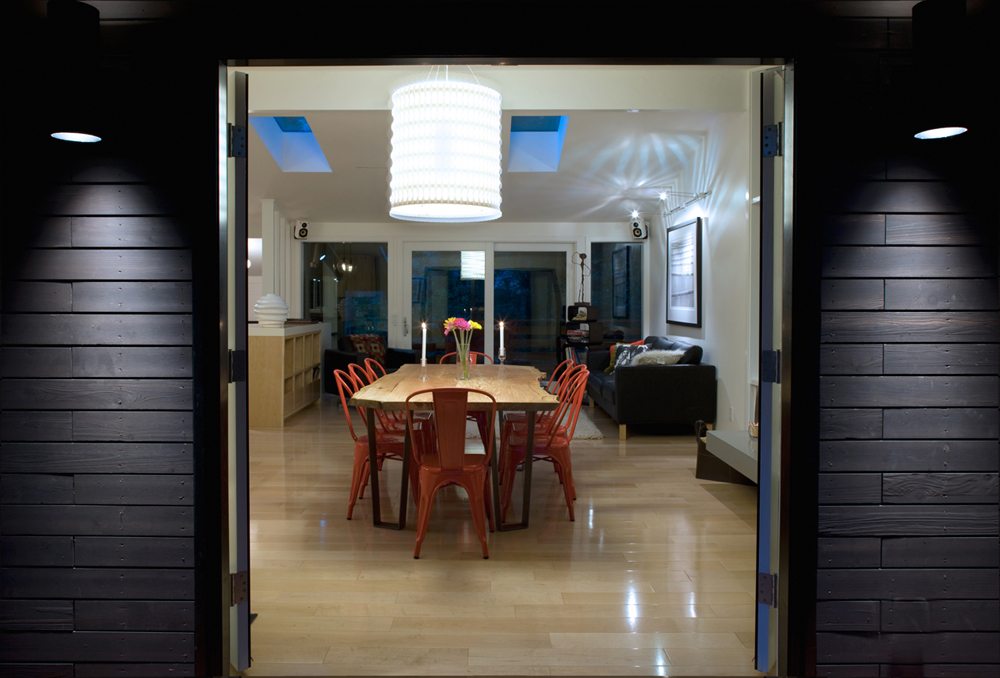 The view into the house from the deck
Set on a site that is quintessentially 'Oregon,' the Hillside residence needed an update to not only utilize the surrounding landscape but to bring modern technological features to the mid-century home.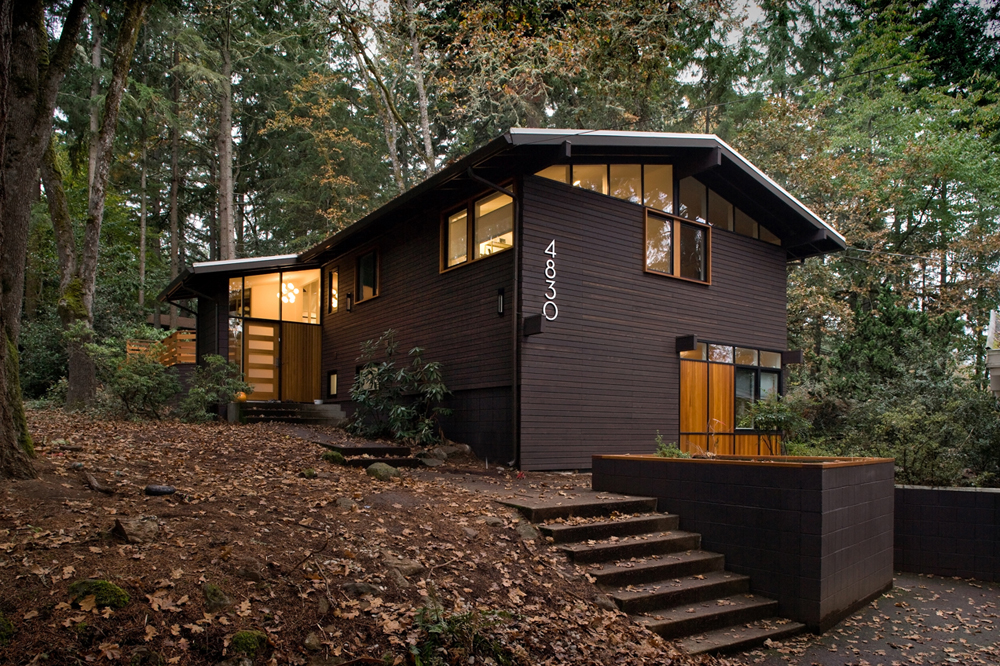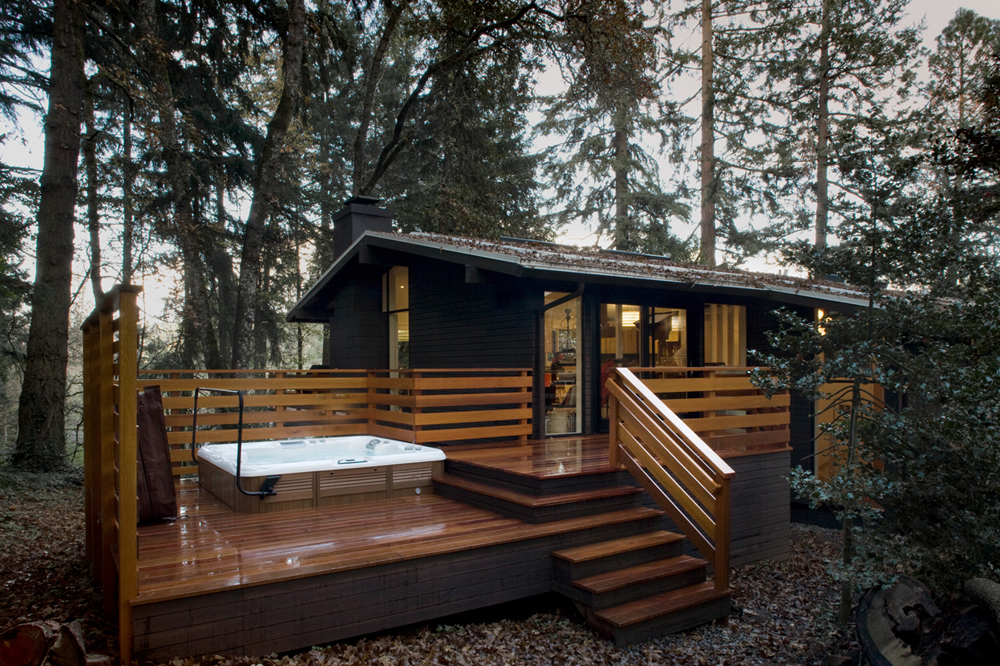 For 2fORM, the challenge was to breathe new life into the home. The intention was to deliver an improved spatial organization and a better overall design.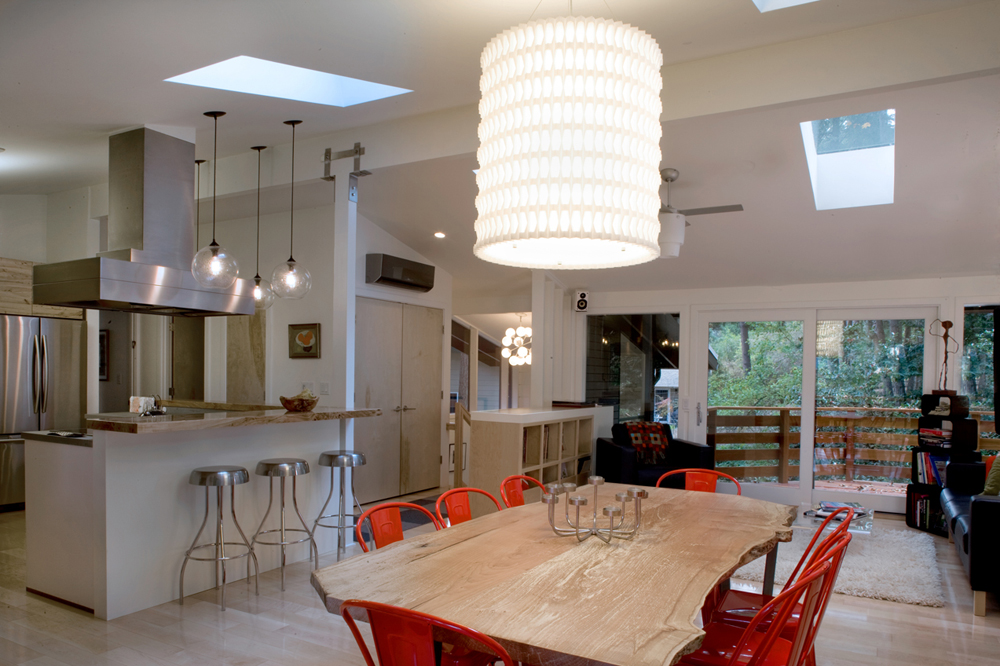 In addition, our goal was to provide long-term durability while optimizing thermal performance. The exterior of the home took an incredible transformation with the addition of high efficiency aluminum clad windows that complemented a new cedar rain screen system.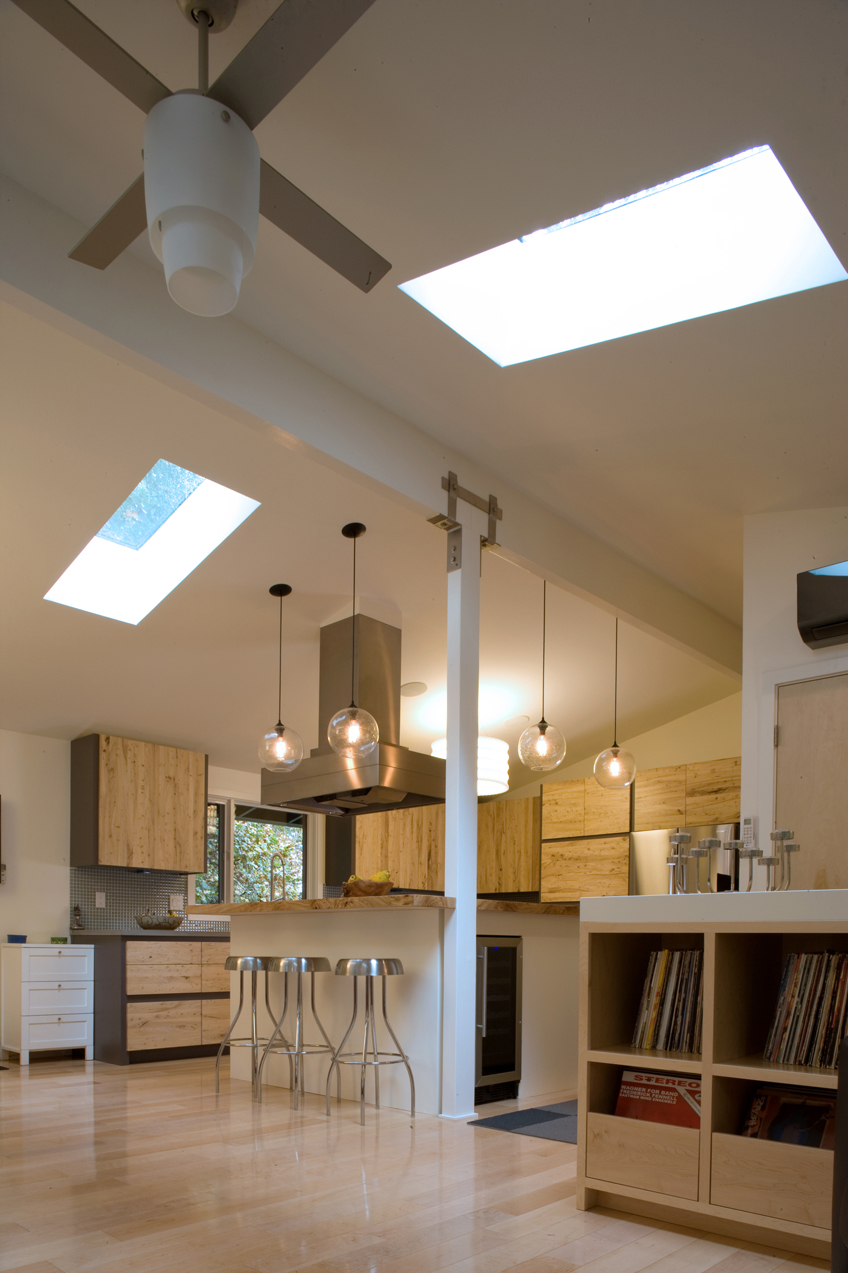 This process became a precision exercise in fine woodworking.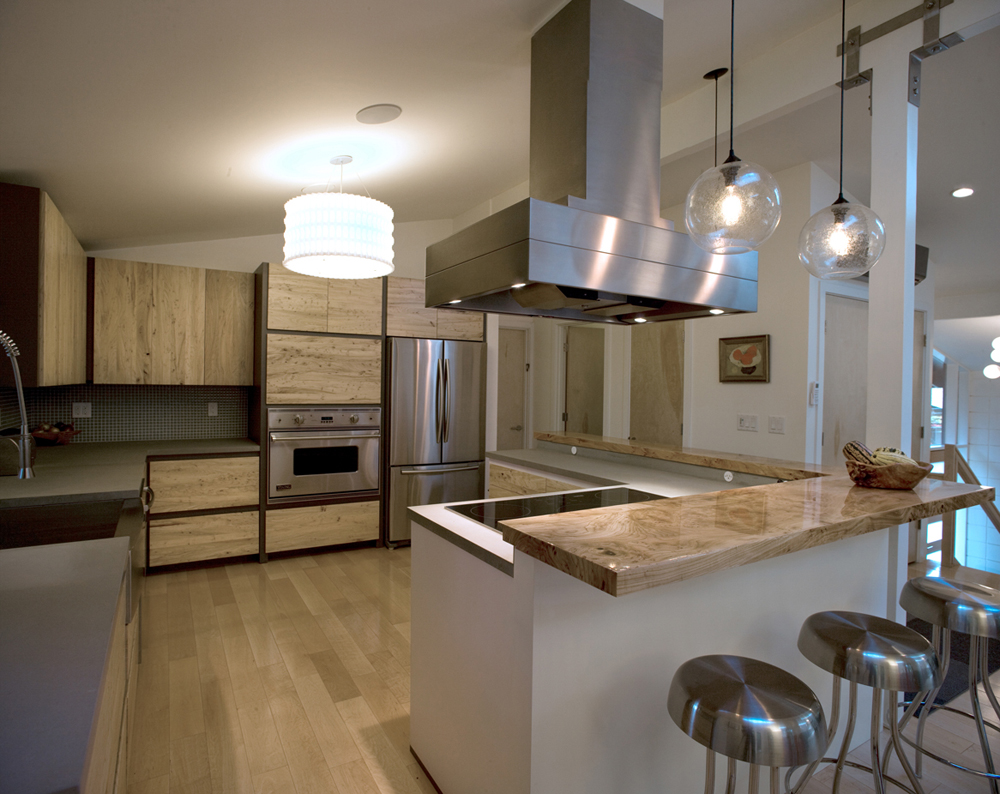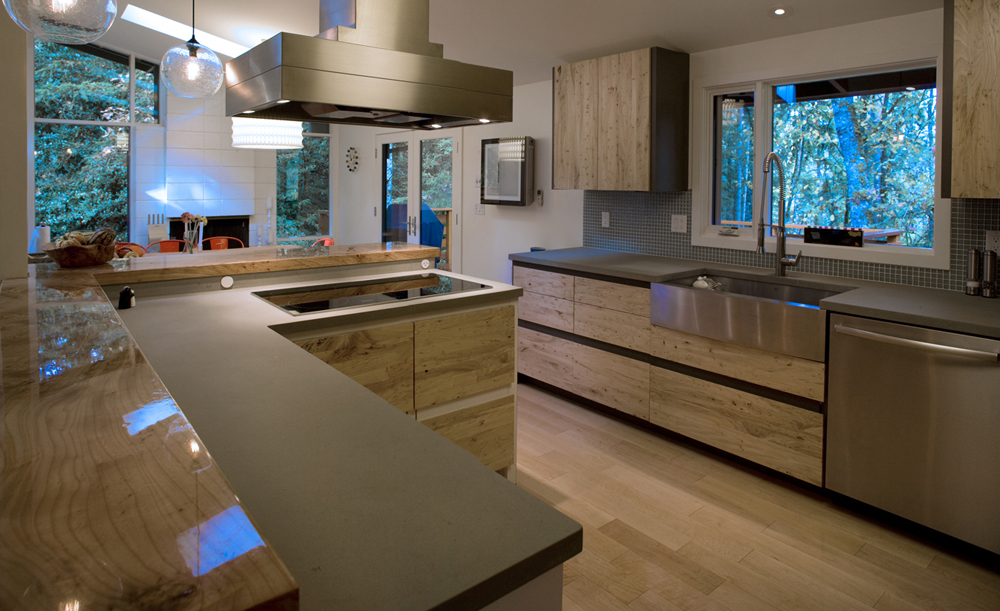 Shugar suggested tight-knot cedar in a dark stain for the exterior siding juxtaposed with accents of lighter cedar in a deep-honey stain. Programmatically, we moved the kitchen upstairs to the main living floor in order to provide a direct connection to the living and dining room.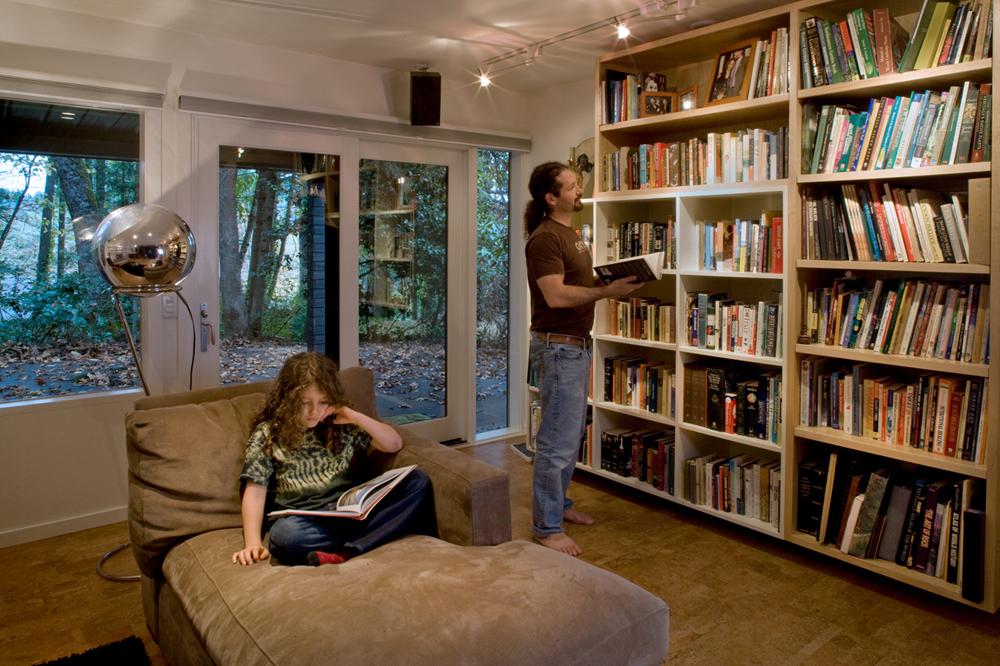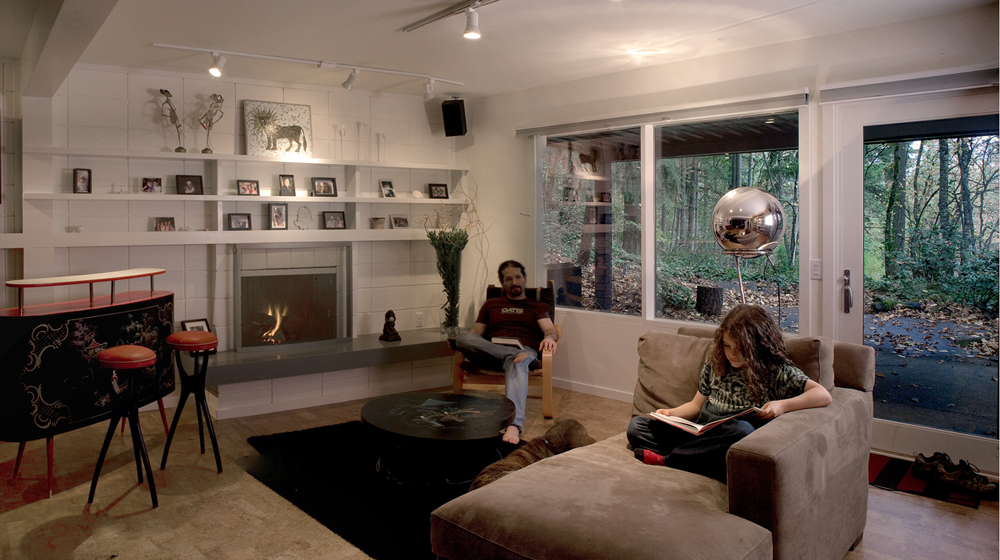 The open plan is highlighted with the addition of multiple skylights to provide a naturally lit entertainment area.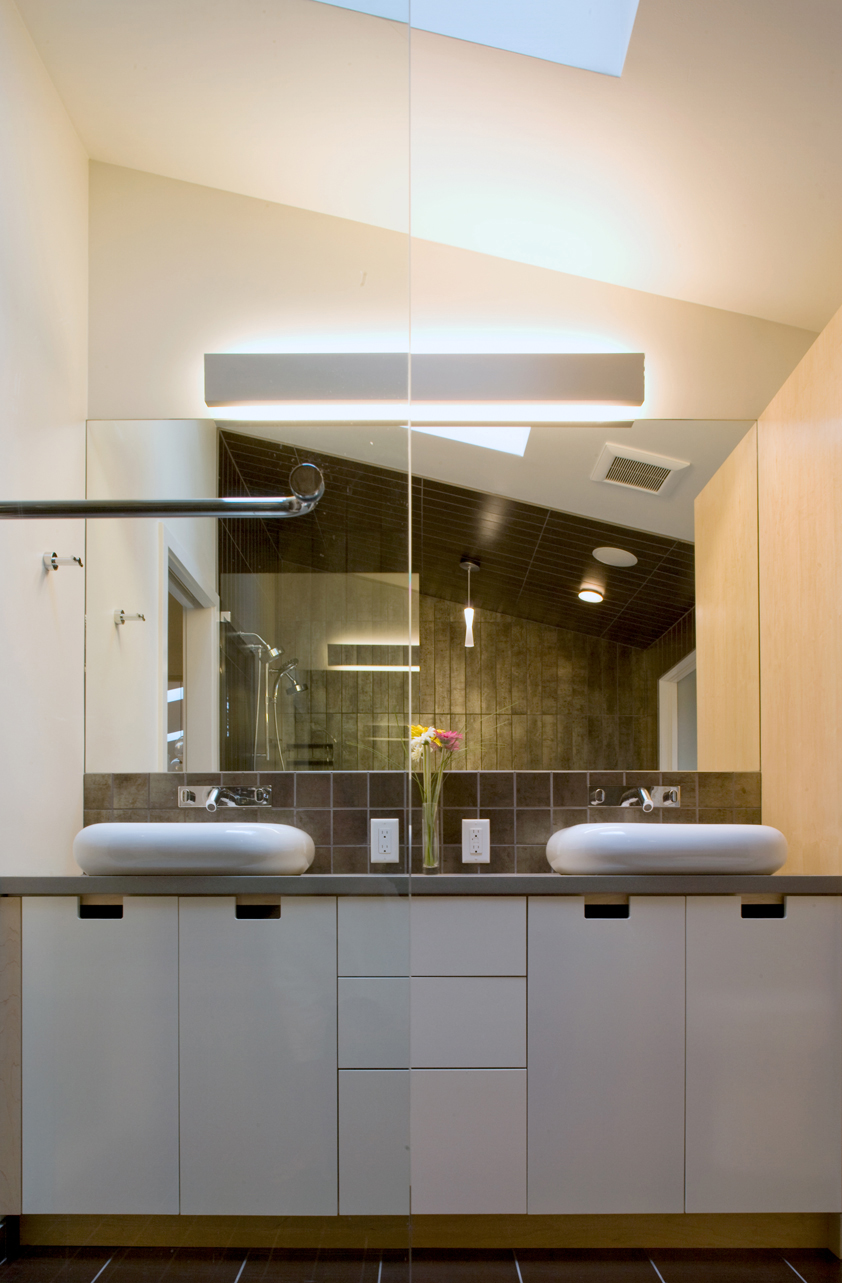 Master bathroom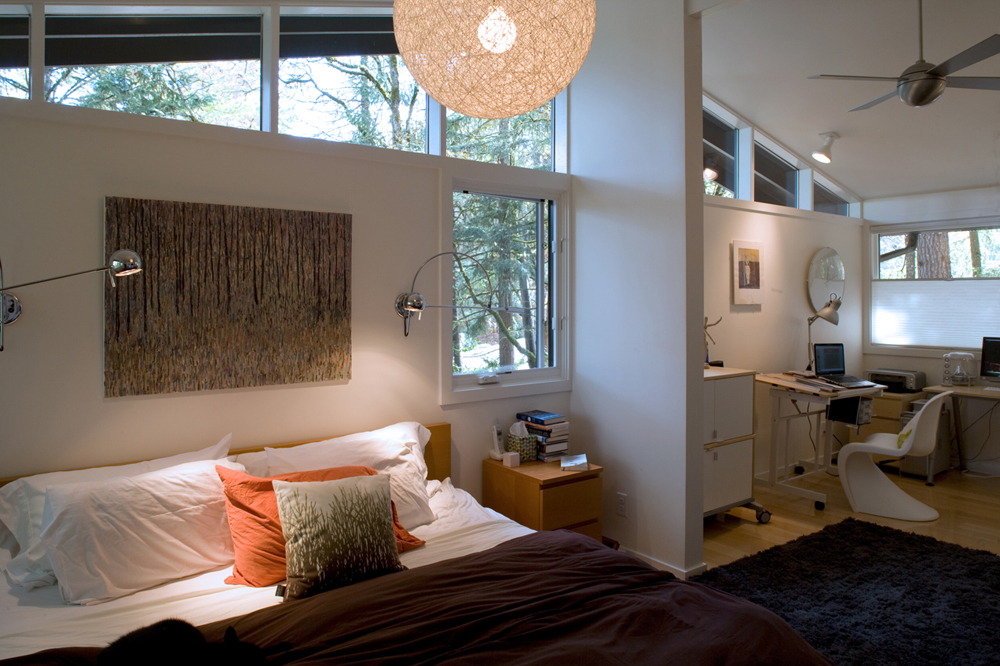 Master bedroom