Photography by Vern Uyetake
Considering a home remodel or building a new one but don't know where to start? With the right team, the process of transforming outdated kitchens and baths into dream spaces can be exciting from start
to finish.
---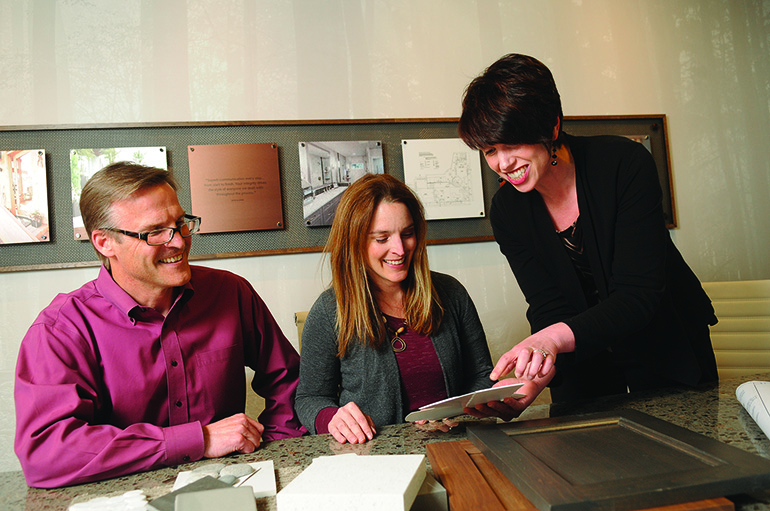 ---
We've tapped Mountainwood Homes, winner of the 2017 Home Builders Association Remodeler of the Year Award for Portland metro, for some expert advice on how to remove the chaos from a building or remodeling project.
"Clients are excited to get started and ask us the question, 'What's the next step?'" says Robert Wood, owner and president of Mountainwood Homes. "They want a plan, and they want to be shown the way."
---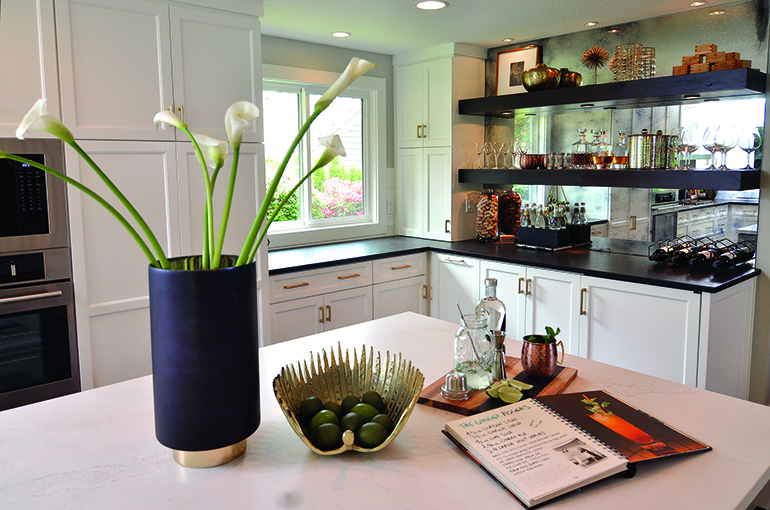 ---
BIG-PICTURE PROCESS
Big-picture dreams come alive best when a builder and a homeowner collaborate at every step, from planning the space to materials selection and construction. Mountainwood Homes uses this four-step process:
Imagine
Whether the client has been dreaming of their remodel for years – pulling pages from magazines and pinning away on Pinterest – or they really have no specific vision for their space, the team listens, offers ideas and comes up with a design plan customized to each client, home and budget.
Create
Next, the design-build team puts the details into an easy-to-understand proposal. Together the client works with Mountainwood interior designers to nail down everything from the bigger-picture floor plan to the materials that will shape the home atmosphere.
---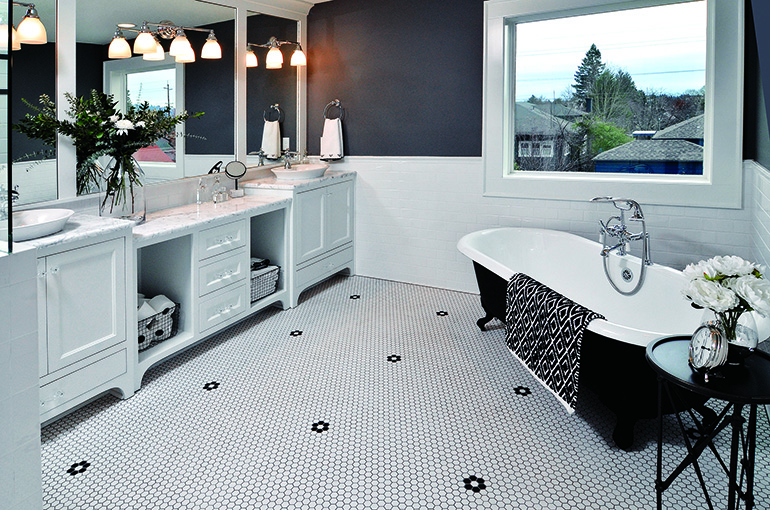 ---
Build
Before construction begins, an on-site meeting is scheduled to prepare the client for how construction will impact their daily life. The project manager oversees the work and coordinates the when, where and what while providing daily updates and open communication to keep the feelings of overwhelm at bay.
Live
Once the construction dust has settled and the project is complete, the client can enjoy their improved space. It's exactly as they'd hoped it would be or even better than they envisioned.
---
>>For more information, visit: mountainwoodhomes.com