Here's a head-check for those of us interested in breathing clean air at home: Up to 50% of the air you breathe comes into your home via your crawl space or basement. Those places might be out of sight, out of mind, but there are plenty of reasons you should be paying closer attention to this area of your home.
"Dirty and moist crawlspaces and basements create the ideal environment for nasties to flourish," said Tamara Collins, marketing director at John's Waterproofing Company.
Think something might be up with your air? Often, the symptoms of an air-quality issue can look like something else: cold or allergy symptoms, even nausea or dizziness. People with compromised immune systems or other health concerns such as COPD or asthma are often even more affected by molds and other pollutants.
---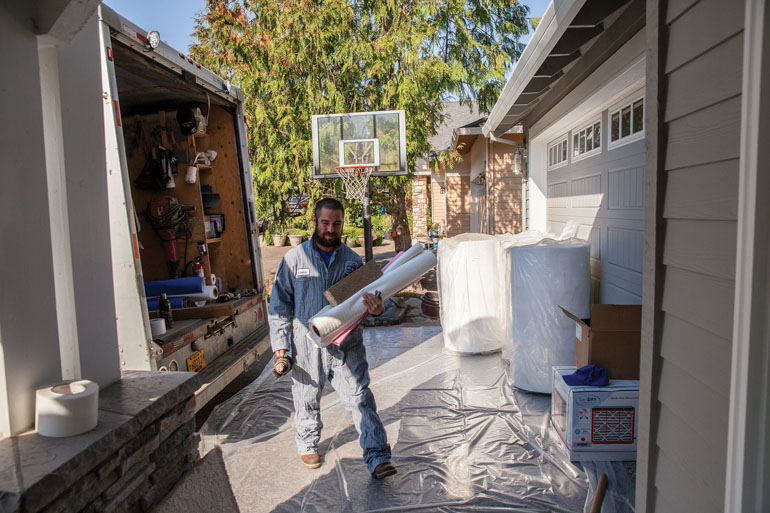 ---
WHEN TO INSPECT
Summer to winter transitions cause changes in humidity and temperature in Oregon, making Fall a great time to schedule a regular check-up for your home's health. "It's a great time for mold to bloom and grow, and these same fluctuations can cause wood rot and can break down insulation," Collins said. Getting your basement or crawlspace checked out before the rains set in or before it becomes a bigger problem is key, says Collins. "Not only will we get to you faster, most problems are harder to fix once there is a lot of water involved," she says.
CALL IN THE EXPERTS
John's Waterproofing recommends that homeowners inspect their basements and crawlspaces annually. Most reputable abatement companies will offer a free inspection, highlighting areas that are problematic or have the potential to create problems down the road. Most people don't immediately attribute their symptoms to bad indoor air, but checking your basement for issues can be a good place to start. Among the unpleasant pollutants and potential allergens making their way into your living areas from below your home: mold, dander, pollen and rodent feces, just to name a few of the particles that wreak havoc on a household.
---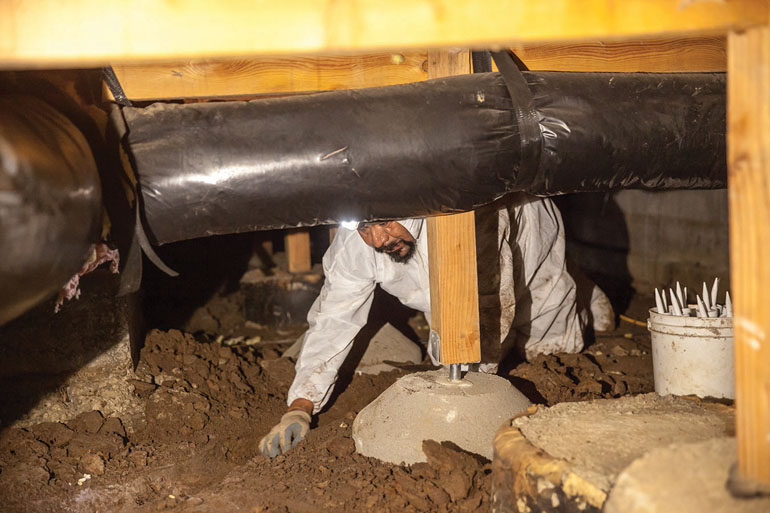 ---
WHAT TO CHECK FOR
"We check for sagging or failing insulation, which can be a sign of excess moisture; mold on posts or beams; wood rot; or crumbling in the foundation. We also look for pest infestations or feces that can indicate broken vents or other points of entry," Collins said. "We measure the relative humidity under the home, take lots of photos, and then give you some options to help improve and/or mitigate the problem."
SIGNS YOU MAY HAVE A PROBLEM
Telltale signs of moisture in a finished basement include bowing on floorboards and baseboards, bubbling paint, or areas of sheetrock or wall that feel soft. But most of the time, trouble can be lurking just out of sight. "You will probably notice moisture in the corners and on the floors first, before noticing it along the walls," says Collins. "Also, look for changes in air temperature and distribution in your basement. If it goes from being nice and cool to musty and stale, that indicates a change in humidity, which is another sign of a water issue."
---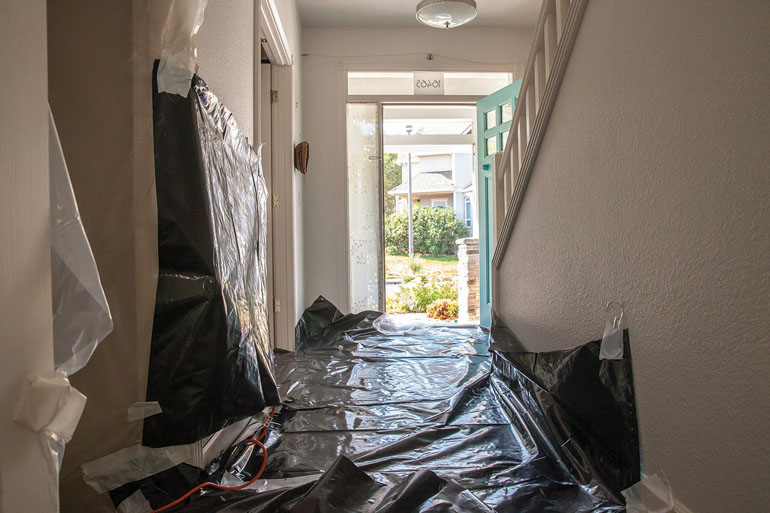 ---
FIND THE RIGHT SOLUTION
If an inspection does turn up problems, the good news is that there are solutions. It might be installing a sump pump, replacing rotten beams or doing a full clean-space encapsulation. "No one wants to live in a house that is making them sick," Collins said.
---
>>For more information, visit: johnswaterproofing.com