Photography by Vern Uyetake and Laura O'Brien
While remodeling is certainly one of life's luxuries, it's also quite practical. The right remodel can provide solutions to make your home more functional and comfortable on a day-to-day basis. Mountainwood Homes shares three good reasons to think about a remodel now.
---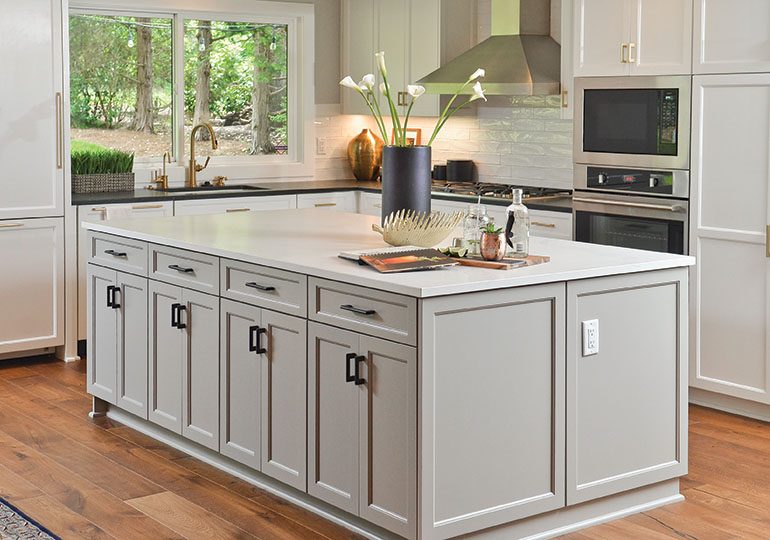 ---
Customizing a New-to-You Home
Compromises are part of the buying process in a hot real estate market, and sometimes, to get the non-negotiables (think neighborhood or style of home), your new home may not be your dream home. But with the right approach to remodeling, you can make it your own.
"Our clients had been watching the listings in a Northwest Portland community and jumped at the chance to buy a 1970s one-level home that came on the market," said Alicia DeCosta of Mountainwood Homes. "They knew the layout wasn't ideal and would need to be reimagined for their family."
With guidance from Mountainwood, the homeowners removed some load-bearing walls to expand the small, U-shaped kitchen and connect the dining and family rooms. The team also installed a beautiful modern shoji screen to inject the space with personality and serve as a focal point. The end result is an open, airy plan that suits the family to a T.
---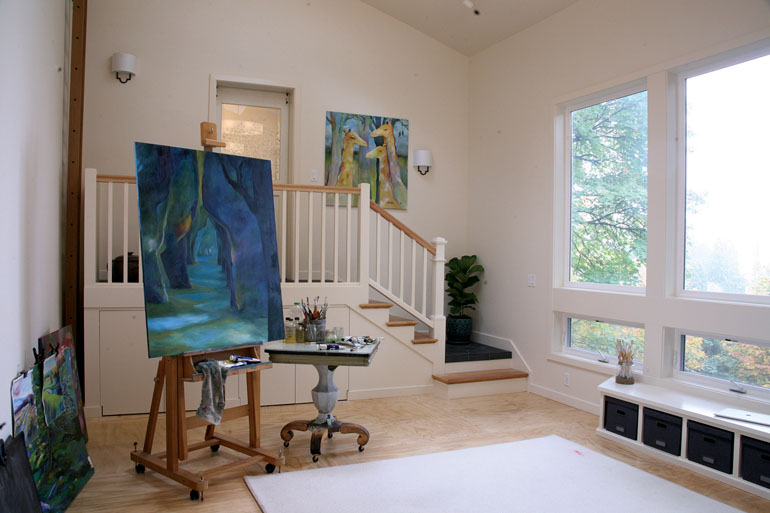 ---
Carving Out a Hobby Space
Instead of hobbies taking over your living spaces, with craft supplies strewn across the dining room table, consider customizing an existing space in your home – a little-used guest room or basement – or even adding a full studio devoted to passion projects. Mountainwood recently built a light-filled studio addition for a homeowner in Northwest Portland for her paintings. The Mountainwood team also helped a homeowner add a craft room just for sewing. Their designers worked with each client to carefully consider all the details that would completely tailor the space to their craft: custom cabinetry to house and organize supplies, extra power outlets, proper lighting and durable work surfaces.
---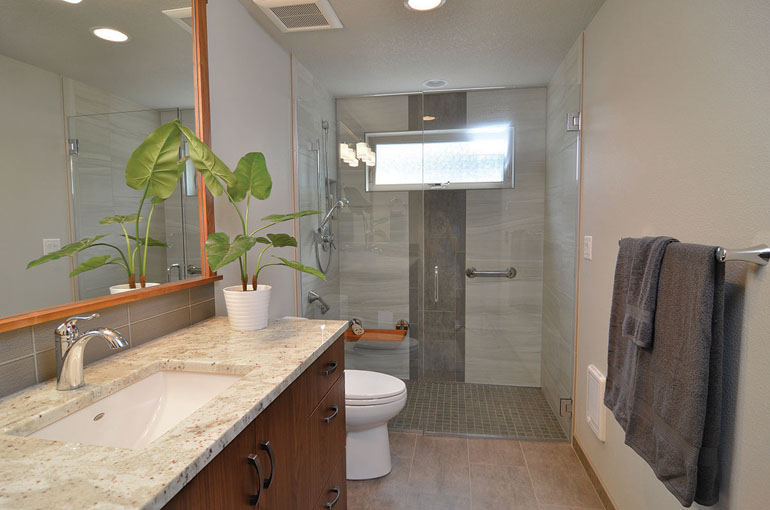 ---
Lifestyle Changes
The seasons of life bring an evolution of needs in terms of space and how we use it in our homes. It might be bringing home a new baby, trying to accommodate three teenage girls or opening your home to aging parents. Mountainwood recently helped clients add a 530-square-foot in-law suite, creating a bedroom and bath for the owner's father. The project not only expanded the home's footprint and included custom touches such as a roll-in shower, it also reconfigured the existing kitchen, dining and family room layout. The end result was private, accessible living space for the client's father, and more functional gathering spaces for the entire family to dine and cook together.
---
Mountainwood Homes, winner of the 2017 Home Builders Association Remodeler of the Year for the Portland Metro area, is a full-service design-build team specializing in projects of all sizes. For more information, visit: mountainwoodhomes.com