Photography by Melissa Buehler
Five years ago, Colleen and Michael Carberry contacted builder Shan Stassens of Winsome Construction about building a modern farmhouse-style property on a hill on the western edge of the Willamette Valley. The aesthetic approach — a homey, almost nostalgic mix of rustic details and modern styles that feels both a little bit country and a little bit city — seemed like a departure from Oregon's reigning single-family preferences at the time.
"He told me there was nothing like this out here — that it isn't going to last," Colleen said.
---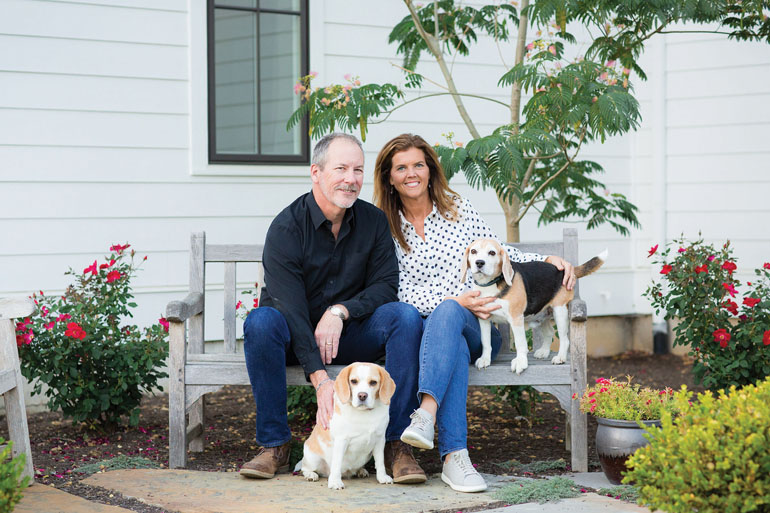 ---
But Colleen, a physical therapist and one half of a couple with a national consulting business, has always been a woman who knows what she wants. A serial custom home dreamer with several projects under her belt, including a full renovation of a more-than-200-year-old historic property in New Jersey, she had moved a few steps toward the style in her last home in Georgia, which she had populated with elegant French country elements. For a home in Oregon, built just a few miles from the Delphian School, where two of their four children are students, Colleen envisioned something with cleaner lines and materials more fitting with the state's laid-back lifestyles, a way to articulate the informal sophistication she and her husband were falling in love with in Oregon.
"People actually take time to have conversations here," Colleen said. "Here we can enjoy the small things every day."
---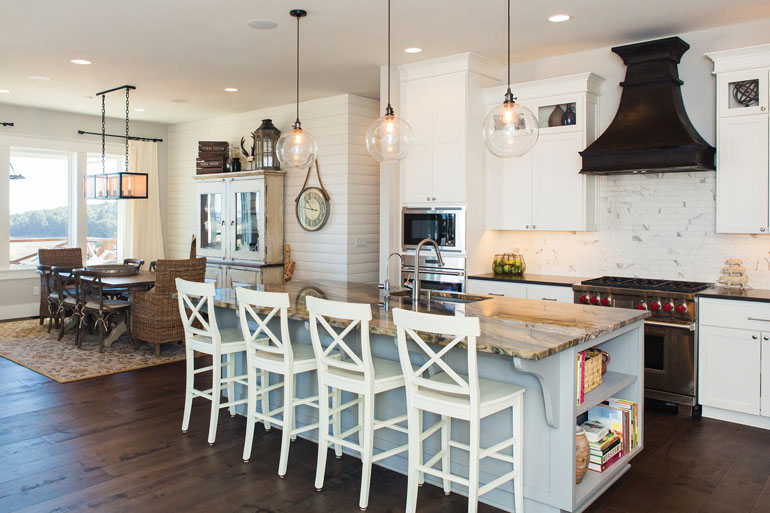 ---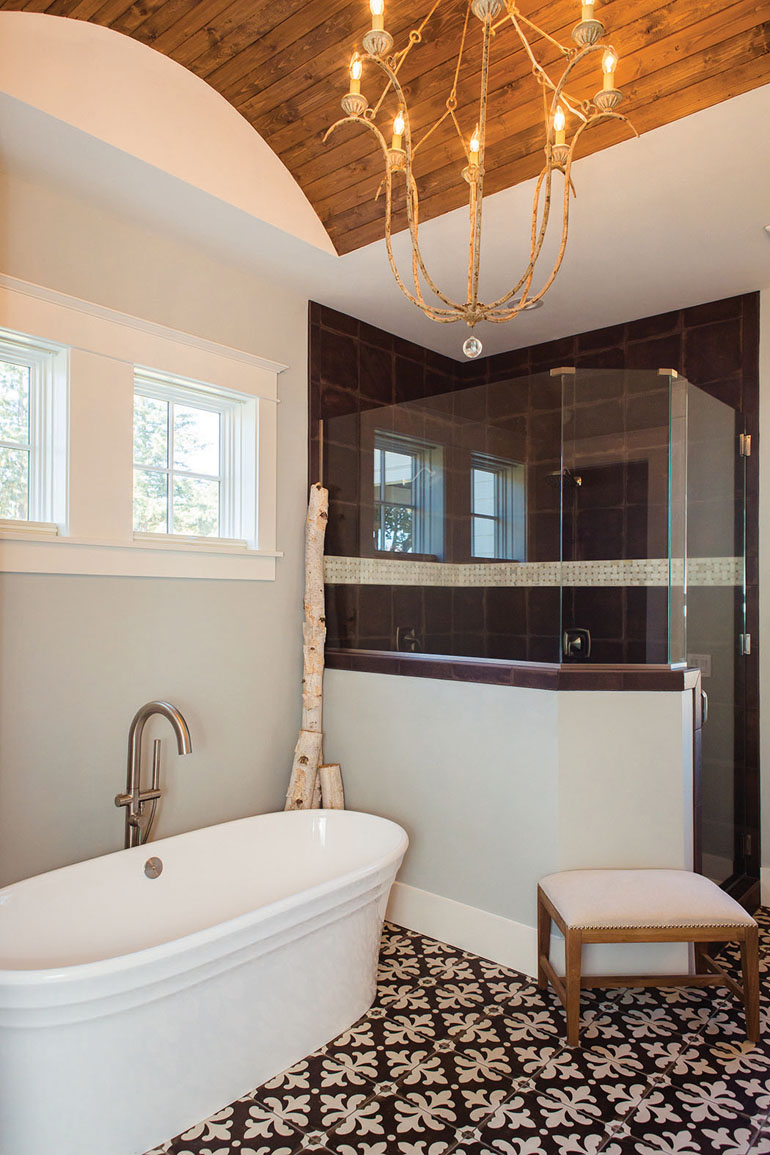 ---
A style of contrasting sentiments, one that feels both approachable and sophisticated, modern farmhouse style is poised to become a giant housing trend among custom-home builders in Oregon. Just in the past three months, Winsome Construction has seen one of their modern farmhouses get pinned 65,000 times on Pinterest, but the movement has been a decade or more in the making. First came the barn doors, then the convivial porches, the country pendant lights and the white exteriors with black details, and yes, sometimes, the shiplap. Now, all around the state designers are interpreting what the style means for Oregonians, creating homes that are not just replicas from HGTV's massive hit Fixer Upper but that reflect what many homeowners need here, at this point in history: sense of permanence and history, and a serene, bright view of the world.
"Historically, farmhouses didn't have the incredible glass options we now have," Stassens said. "This didn't always allow for a bright home, or a cozy one."
---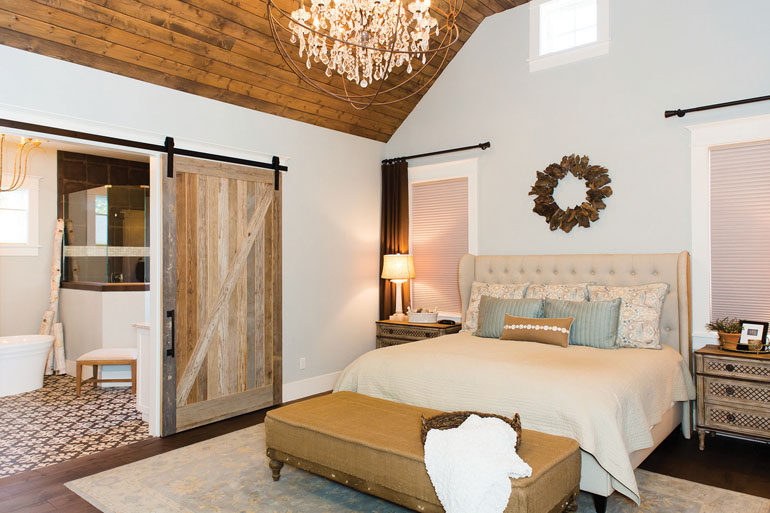 ---
Retreat was very much on Colleen's mind. She envisioned a place where she and her husband could gain some breathing space from the demands of their business while reconnecting with their children. The resulting 6,568-square-foot home would be a place designed to cue relaxation, as well as a gathering spot for all of the Carberrys at the holidays, including all seven of Michael's siblings and their families.
"Christmas will always be here," Colleen said.
---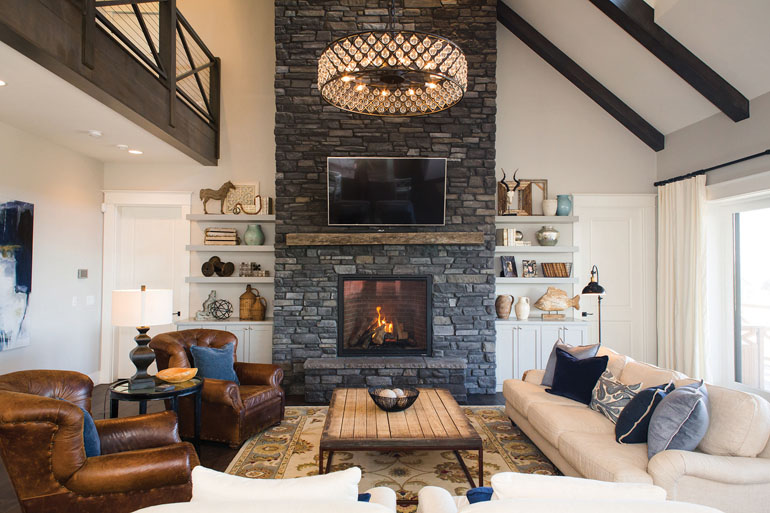 ---
Nudging the couple toward the opposite of busy required intentional choices that begin with the drive through Oregon wine country and continue as soon as they step in the front door. The site helped determine every element of the home. The property on the outskirts of the small town of Sheridan was sited to capture the views and designed to feel, from the outside, like a traditional farmhouse. Architects bumped back the garage to make it look more like a farm-property outbuilding than an attached garage. From the exterior, the front feels grand without losing a human scale.
---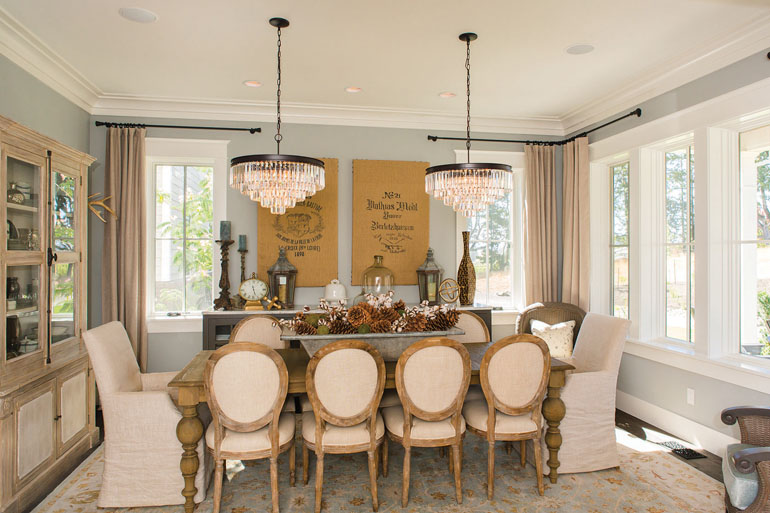 ---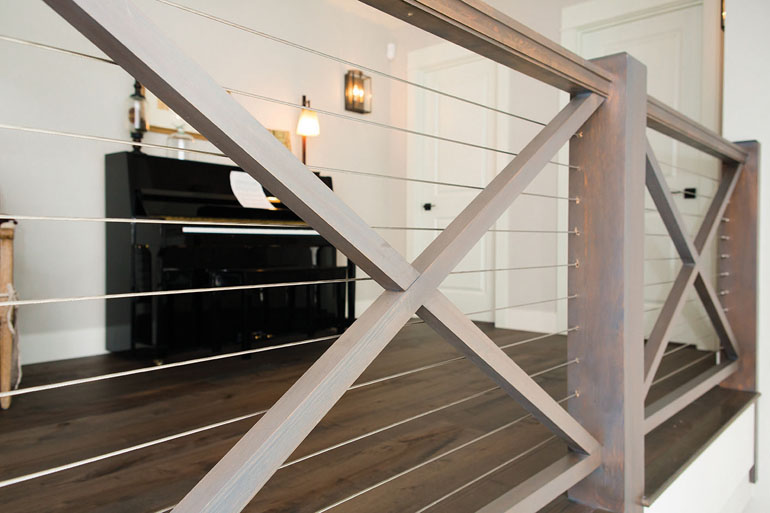 ---
The home opens front to back with a view of 57 acres of grass-seed fields giving way to the green-tipped tops of a Christmas tree farm, with Mt. Hood in the distance. The stair to the second floor is hidden from view to reflect a strong separation of public and private spaces.
Inside, modern farmhouse details allowed Colleen to mix modern and rustic in a way that feels fun and fresh. Within the home, the act of hosting is built into all of the rooms, beginning with an elegant dining room with classic found-object decor to the right of the entry. The kitchen, with its showstopping Mexican range hood and hand-selected marble kitchen island, looks out on ample open living space and an additional informal kitchen table.
---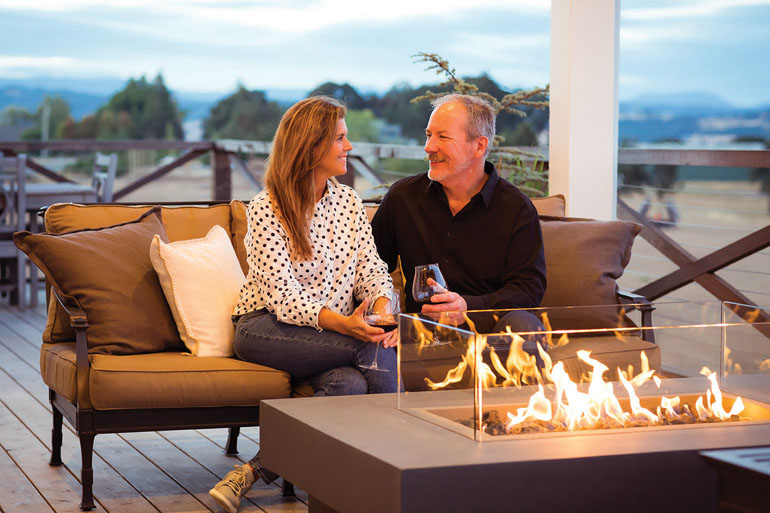 ---
The couple's master bedroom highlights a reclaimed-wood ceiling treatment with an oversize Restoration Hardware globe chandelier. A barn door opens to a bathroom suite with black and white tile, a stand-alone modern tub and, in the closet next door, shelves for dozens of pairs of Colleen's active-lifestyle shoes.
Upstairs, beyond a landing designed for piano practice, the girls' rooms share a Jack and Jill bathroom. The couple shares a workout room fit for a physical therapist, situated next to a media room popular with their two teenage children (two others are grown).
Outside, on a nearby hill, the Carberrys sit for hours and watch their two dogs, Molly and Stanley, running the fields. In the months leading up to the holidays, the couple sits on the back deck and watches helicopters pluck trees from the hills.
"This place keeps us balanced," Colleen said. "It keeps us from becoming machines."
---
THE ELEMENTS OF FARMHOUSE STYLE
Some ideas always work with this approachable but chic style.
---
{igallery id=5594|cid=61|pid=1|type=category|children=0|addlinks=0|tags=|limit=0}