The Oregon Coast is the prime environment for this creative builder.
---
Jacob and Heidi Holzgrafe co-own GAGE LLC Construction, soon to be GAGE Contractors Inc., which specializes in custom and excellent craftsmanship on the Oregon Coast — Jacob is the creative mind and Heidi manages everything behind the scenes. Together they have three children and manage the business from their main shop and home located in an old converted creamery along Highway 101 on the Central Coast. With his love of woodworking, natural ability, knack for design and long familiarity with the effects of the wet environment, Jacob leads GAGE with the highest quality and work ethic for every job. He and his team have developed the best practices for dealing with the area's damp climate.
Serving clients from Manzanita to Depoe Bay, GAGE takes great pride in all of its work no matter the size of the project. Jacob and Heidi truly value their employees as well. "We have a great crew who work hard rain or shine. We truly appreciate them all," Heidi says.
---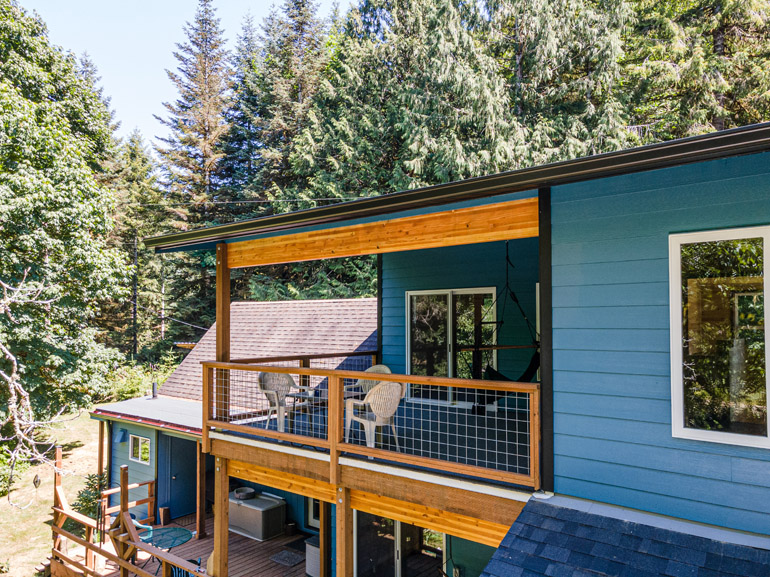 ---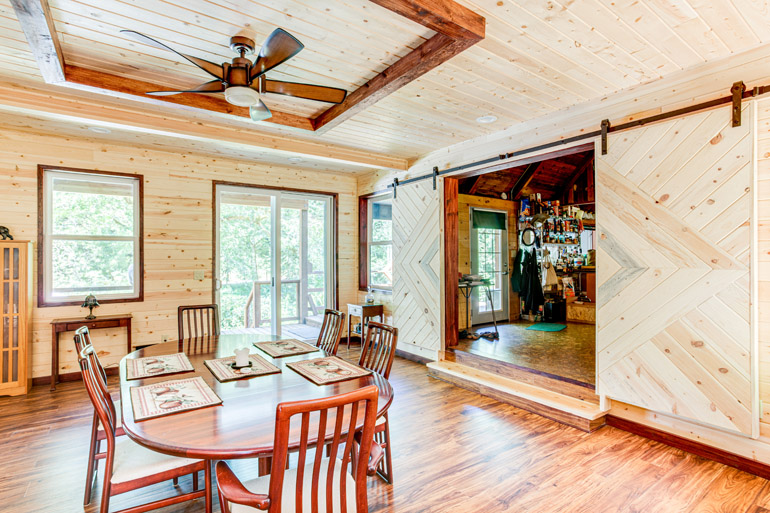 ---
They're also committed to sourcing materials from other small businesses whenever possible, supporting that commerce and partnerships. The company takes on all kinds of jobs from small to large. Repairs, remodels, painting, siding, roofs, decks and new builds are the majority of work, but custom requests truly set them apart. This diversity of work allows GAGE to serve a variety of clients on multiple jobsites, where crew members grow into leadership roles and gain continuing experience in all facets of construction.
"Our customers and employees become a part of our story, so we value all of those relationships," says Heidi. "With any project, there can be plans then surprises, problems then solutions. Then, after all the work, we hope for growth and happy endings."
For a recent project in rural Blaine, a tiny outpost on the Nestucca River, the GAGE team built a 1,800-square-foot home connected by custom-built sliding barn doors to an existing 300-square-foot cabin. Porches on both levels look out toward an arboreal creek, and the interior reflects its surroundings with the use of wood throughout. Light beadboard walls are accented with darker stained custom beams and radiant heated flooring. Jacob and his crew brought the homeowners' ideas to life. Custom handrails for the stairs were made from locally harvested and hand-peeled hemlock.
---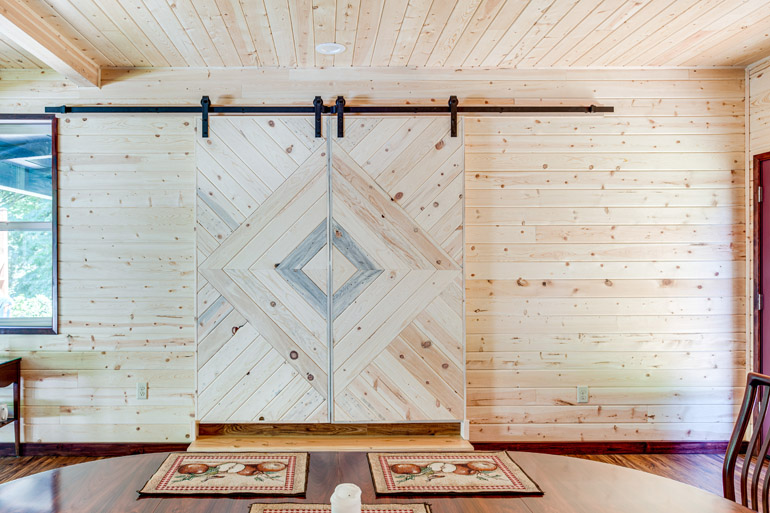 ---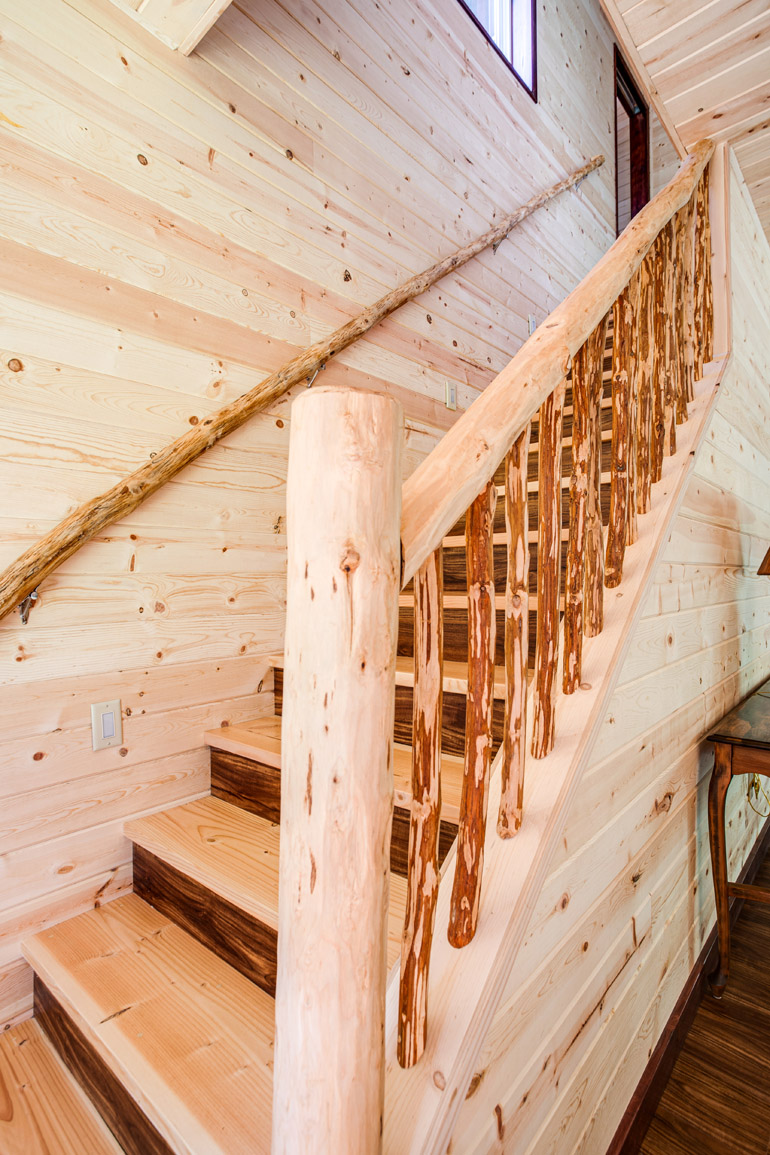 ---
"We really listen to what our clients want, and we love it when they bring us their unique ideas," Heidi says.
GAGE projects frequently carry an extra level of the artisan's touch. Jacob worked as a logger just out of high school, which increased his knowledge of trees and wood, and helped him develop a personal philosophy on materials and craftsmanship. He honed his skills over the next 30 years in the construction industry. These days he especially enjoys innovative work and helping bring people's dreams to life. Often that means designing and executing specialized details that capture the sense of place homeowners want to achieve in their dream homes: live-edge picnic tables, timber-frame outdoor dining structures, rounded decks, clever design cutouts on stair rails, brick and metal backyard barbecues.
"You dream it, we can do it. That's our motto for custom requests," says Heidi.
---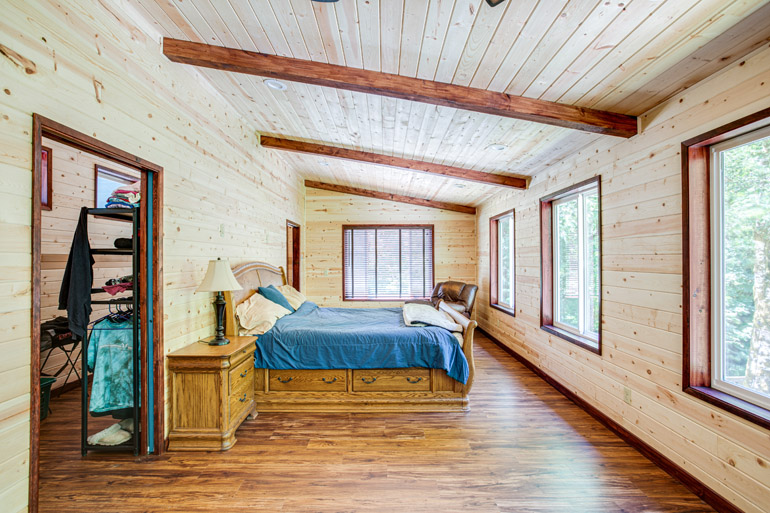 ---
Jacob and Heidi plan not only to grow with GAGE, always looking to bring on new employees, but also to give back to the community that has facilitated their growth. The couple hopes to launch a nonprofit in 2022 — EnGAGE & Give ­— with the help of Jacob's mother, Linda Gage, whose maiden name inspired the company's name. The nonprofit aims to assist qualifying members of the community in finding assistance to fix dire home-livability issues. The goal is to help those who can't afford needed home repairs to find solutions, through grants and donations, to complete the work. On course to partner with organizations such as Habitat for Humanity, C.A.R.E. of Tillamook County, and a handful of like-minded community members and businesses, they hope they can truly have a positive impact.
"We want to teach our children about the importance of giving back and helping those in need. Everyone deserves for their homes to be comfortable and safe. If we have the skill set to help, that is how we can do our part," says Heidi. "We are really looking forward to many happy endings with this new opportunity."
---