Renaissance Homes makes the process easy, tailored and fun.
---
Portlanders Sarah and Matt weren't initially looking to build their own home. "We knew it was something we wanted to do but thought it would happen in the future," Sarah says.
But after an unsuccessful search in a grueling market, their real estate agent suggested they explore the idea of building their dream home. Knowing how complex and stressful building from scratch can be, Matt and Sarah chose Renaissance Homes' custom-homebuilding program to make their dream a reality.
"We loved that the Renaissance custom program allowed us to build a fully custom home, and it also helped streamline the process and decision-making," Matt said.
---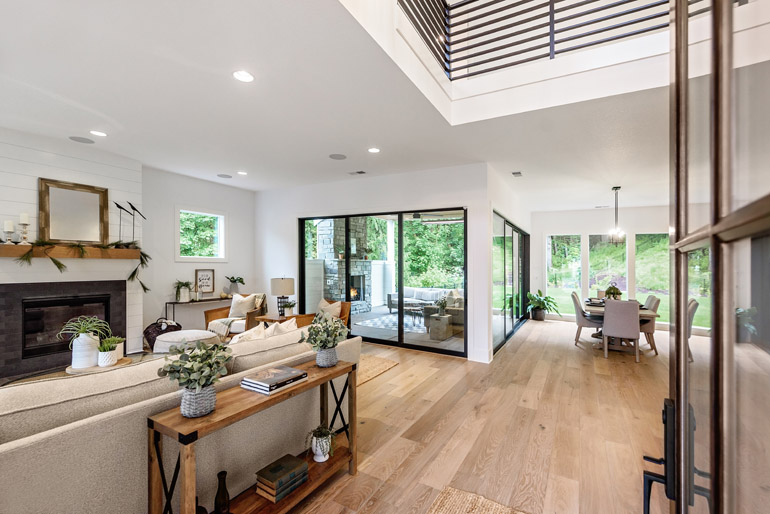 ---
The Renaissance Custom Homes all-inclusive program allows homeowners all the benefits of building a custom home without the spiraling costs and stress of contracting with separate design and build firms.
Many "on your land" builders require the homeowner to take responsibility for performing critical steps in the homebuilding process, according to Nancy Haskin, Renaissance Homes' director of sales and marketing. Renaissance, she says, has developed a streamlined process that supports the homeowner every step of the way — from assistance with land acquisition, site evaluation, and loan agreements, to design and construction.
"We believe we have the best process in the market," Haskin says.
---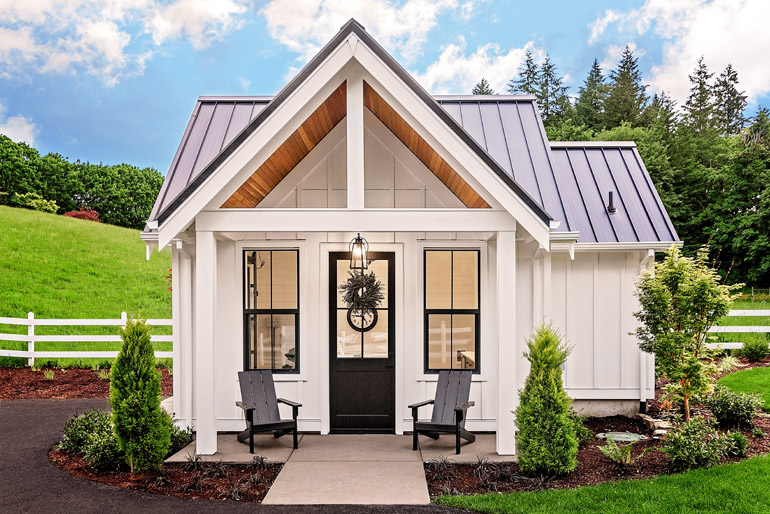 ---
Beyond the obvious benefit of having more control over home size and features, building a home with Renaissance allows homeowners to tap into a higher quality of construction, a large network of potentially buildable land and an expansive one-stop shop for design.
"We apply our Universal Standards to every project we build, ensuring a consistently high level of quality and long-term livability," Haskin says.
The Renaissance Universal Standards program includes cutting-edge structural techniques like whole-house ventilation systems and rain-screen sidings. High-end interior features including natural hardwoods, stone and slab countertops, and walk-in showers are standard in every home.
---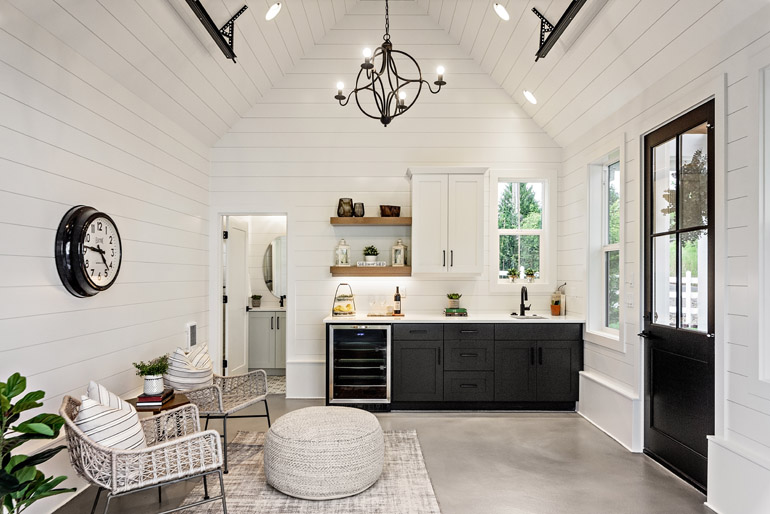 ---
The most exciting part for homeowners is the design process.
"Our design studio has a huge selection of designs and finishes for homeowners to choose from," Haskin says. "Our talented design team makes it easy and fun for homeowners to achieve the look that reflects their personality and lifestyle, while also staying on budget. This part shouldn't be stressful."
"The more we learned about Renaissance, we developed an appreciation that they did things the right way," Matt says. "Their goal was to make happy customers above all else."
---