This news should come earlier rather than later: A healthy crawl space has a giant impact on your home's air quality.
Roughly half the air you inhale in your home comes from the crawl space, according to Robin Ekloff, general manager of John's Waterproofing Company, and for many homeowners, that's a scary thought.
"It's not a nice place to go," Ekloff said.
From mold spores, mildew, water damage and sewage to uninvited pests — the technicians of John's Waterproofing have seen it all in over 40 years of serving Oregon and Southwest Washington, and they know that what happens in the crawl space doesn't stay in the crawl space, but spreads through the entire house — potentially spreading sickness and making it harder to breathe.
It's something Tamara Collins, director of education for the Silverton-based contractor, has experienced herself. Collins suffers from asthma and sees her condition exacerbated with increased mold in the air.
"If all of that unhealthy air is constantly in there, and you're not doing anything to remedy it, your home is making you sick," said Collins.
Identifying the problem is the first step. The company has developed a complete service package they call "John's CleanSpace" to address water and mold issues as a whole.
"A lot of people don't know that they have a problem," Ekloff said. "So when you have family members who have allergies and asthma and respiratory concerns, not knowing where the source of it's coming from, we can do that inspection and help them see what's going on."
---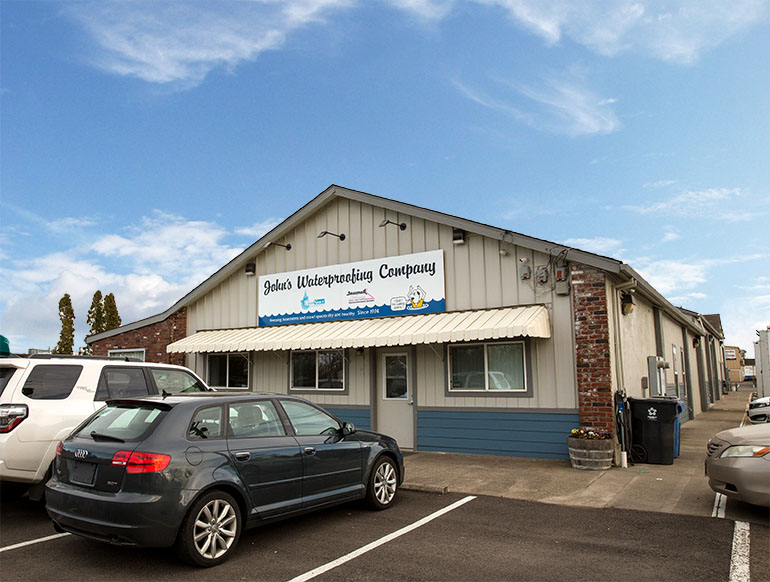 ---
COMPREHENSIVE TREATMENT PLANS
In a John's CleanSpace, customers get a complete drainage system including a sump pump, removal of all fiberglass insulation in the crawl space along with any organic material, and TerraBlock insulation. The entire dirt surface is covered, and every wood post in the crawl space is isolated. A CleanSpace vapor barrier is applied and sealed to the foundation, along with spray foam insulation applied to the walls of the foundation. And the space is conditioned with a SaniDry dehumidification system. The result is a dry, clean and healthy crawl space, Ekloff said, one that's almost inviting to enter.
Other providers may do some or all of these services, but no one does it like John's, he said.
"There's more to it, there's a lot of details," he said.
Getting it right is critical, according to Ekloff, a former technician and foreman.
"It has to be done a certain way in order to maintain the integrity of the system, but also to ensure you're not destroying the integrity of your foundation," he said. "You can make problems infinitely worse and destroy your home's base if it's done incorrectly."
A poorly done crawl space can lead to dry rot, trapping moisture inside the crawl space and against the wood, he said. It can lead to higher energy bills due to heat loss if the insulation isn't installed right, and it can even lead to mold infestation and allergic reactions including dizziness and nausea, Collins said.
"John's started this industry in Oregon," Collins said. "We were the pioneers; we've been through all of the scenarios. Making sure that it's done correctly is key."
---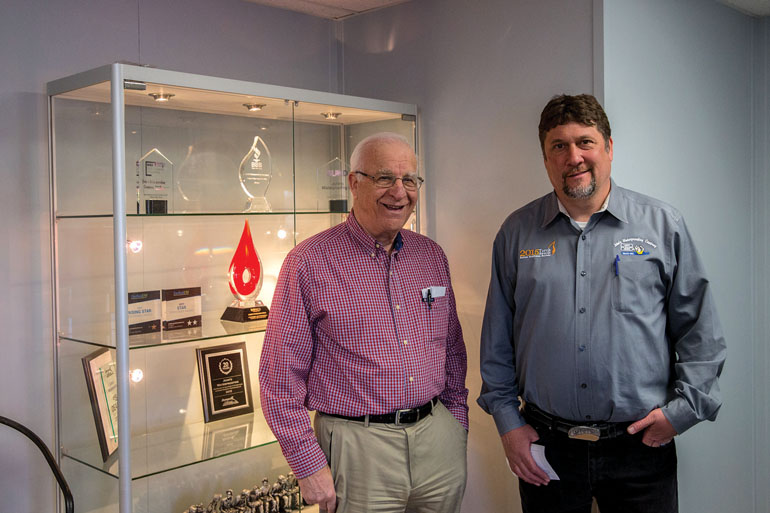 ---
A HISTORY OF SERVICE
John's Waterproofing has been in business since 1974 and serves homes from Longview, Washington, to Eugene and from Bend to the Oregon coast. Today they have grown to over 50 employees, with crews who have been together for over 15 years, longer than many of their competitors have been in business. John's technicians undergo weekly training on procedures and industry standards, Ekloff said. John's also works with building inspectors to develop quality standards for basements and crawl spaces.
In addition, John's Waterproofing is active in the community, Collins said, supporting school sporting events and local food banks like Marion-Polk Food Share as well as Habitat for Humanity, and partnering with agencies like the Rental Housing Alliance of Oregon and the American Lung Association.
Ultimately, for Collins, it's about homeowner health.
"Our main focus has always been on educating the public about why they need to do this and why it's important for them," Collins said.
It's one of the most important things homeowners can do to renovate their home, even if it's not the most glamorous, according to Ekloff.
"They buy new kitchens, and they buy new bathrooms, and they put in windows," he said. "These are things that they get to see in their home, aesthetically, not knowing what is going on in their crawl space and just living with this horrible space less than two inches away."
---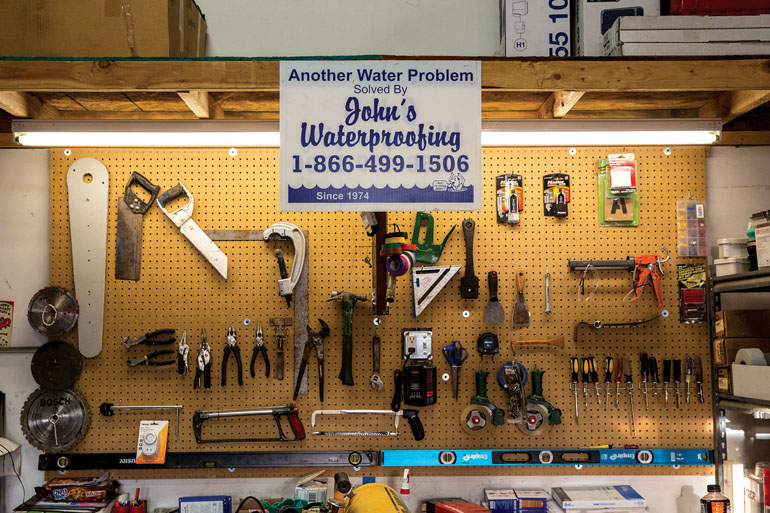 ---
For more info, visit johnswaterproofing.com.