A coastal farmhouse by Kymberlea Earnshaw Holistic Living & Design mixes style with harmonious living.
Photos by Kymberlea Earnshaw
---
When a fire destroyed the home on a large ranch-style lot, the only thing that remained was the underground pool and chimney. The lot sat neglected for a decade before new owners saw its potential and nestled in a 5,000-square-foot home. Designer Kymberlea Earnshaw, of Kymberlea Earnshaw Holistic Living & Design in Bend, mindfully worked to clarify the past and create a solid and healthy foundation for this young family to build their dream on.
"My client loved the idea of a modern farmhouse, but with their love for the sea and surfing, we decided to give this modern farmhouse a coastal vibe," Earnshaw says. "The house is grounded with beautiful, wide-plank oak floors and crisp white walls, with a mix of light blues, whites and shades of driftwood for a casual surf style."
---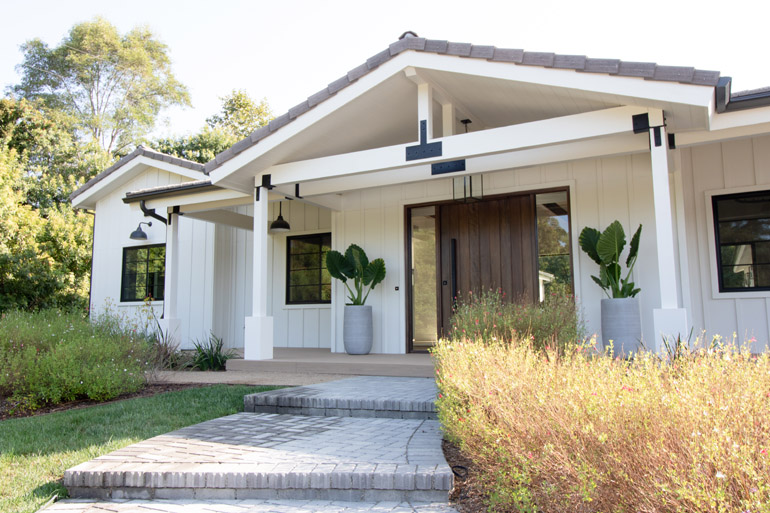 ---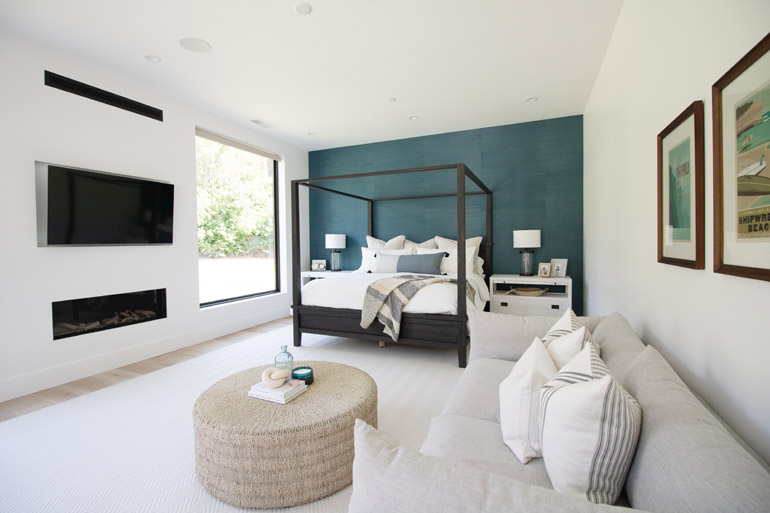 ---
Earnshaw grew up a competitive swimmer with an early emphasis on nutrition and mind/body fitness. After becoming a mother of two, healthy living became even more important to her. She holds a health-coaching certification, Reiki Master certification and Feng Shui Master certification. "I believe nature is our biggest teacher, and our built environments hold so much power over our well-being," she says. "I strive to make every project as well designed and healthy as possible."
Earnshaw looks at the home and the family's lifestyles as a whole. If they need to destress, support a health issue or encourage an active lifestyle, Earnshaw strives to ensure that what a family needs in their home is there. It was important for this home to create a strong connection with the outdoors, which they achieved through expansive windows and floor-to-ceiling multi-slide doors. The kitchen features an oversize island and abundant natural light. The master bath features a large soaking tub with a tree-lined view to further enhance the connection with nature. The home is somewhat horseshoe-shaped, with a courtyard in the middle. The open layout, consistent color scheme and connection to nature encourage a unified feel, despite its large size.
Earnshaw helped the couple pull in personal touches, such as a custom surfboard that is not only surfable but also masks a door to a hidden storage closet at the end of a long hallway. This hallway is also lined with fun, oversize black-and-white pictures of the couple's daughters that they had specially made.
---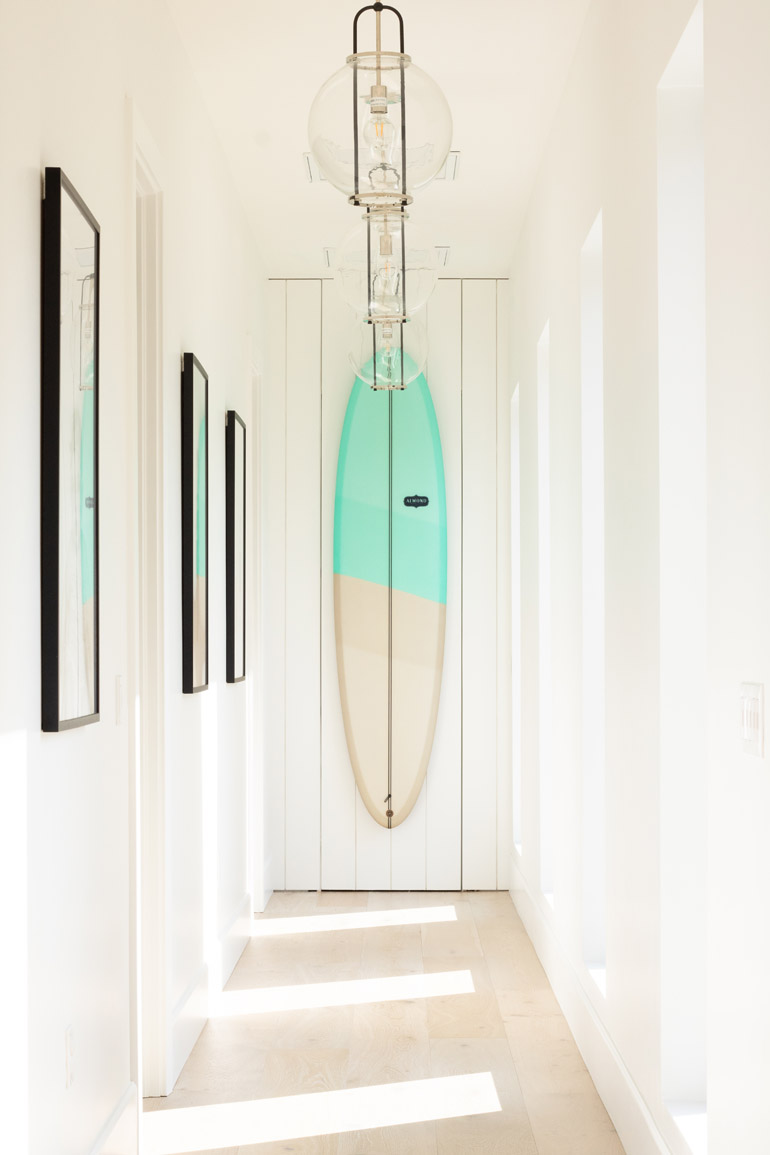 ---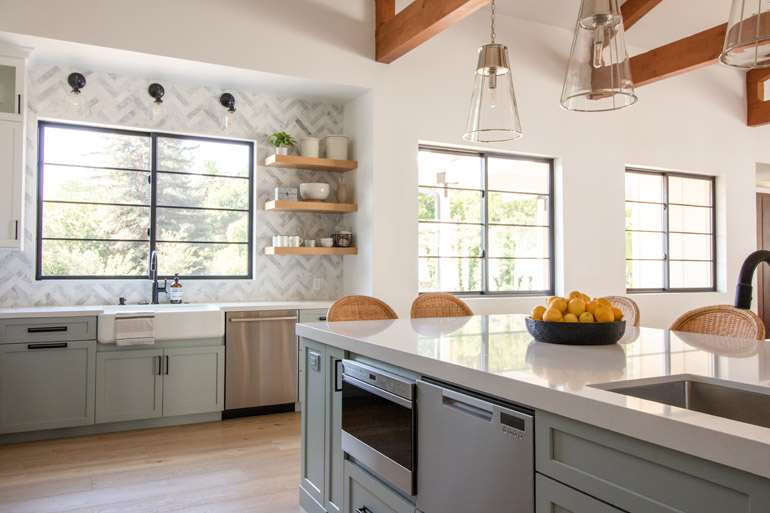 ---
"The openness of the kitchen, living and dining areas along with these personal touches creates the feeling of casual luxury while harmoniously connecting with the outdoors," Earnshaw says. "It's the perfect atmosphere to gather with friends and family or retreat inward and relax."
Earnshaw enjoys a ground-up, full-service project like this, where she gets to work with the architect, the contractor, the landscaper and other members of the design team to help incorporate wellness in every aspect. "It's really fun to work collaboratively and see it all come together in the end," she says. But at the same time, Earnshaw is open to helping anyone who needs a reset or a re-imagining of their home. "I think everyone deserves to live happy and well regardless of your budget."
---