Photography by Sally Painter
---
Cam D'Amico and Brian Gliniak have always been self-proclaimed homebodies. For a quarter of a century, they lived in a historic 1909 Craftsman home in Seattle, one with all of the charm and quirks the era could muster. But as the years progressed, their copy of DWELL magazine rose in esteem alongside their subscription to American Bungalow.
"We've always been attracted to homes that had great character," D'Amico said. "But over time, our tastes evolved."
D'Amico and Gliniak raised their twin daughters in a 1909 Ellsworth Storey craftsmen in the Wallingford neighborhood of Seattle. The home had been lovingly restored by artist and furniture designer Roy McMakin and was almost a living museum to the era, with its cherry chairs, original lighting, reproduction Batchelder tiles and Dutch door.
But with retirement on the horizon for Gliniak, a biotech executive, they looked south toward a whole new vision for their lives, one forged by the ultra-modern properties they had admired in Seattle. There, Gliniak had spent several years photographing the homes of the so-called Gold Coast, especially the sleek, tight-lined homes with expansive floor-to-ceiling windows and structurally interesting concrete facades.
---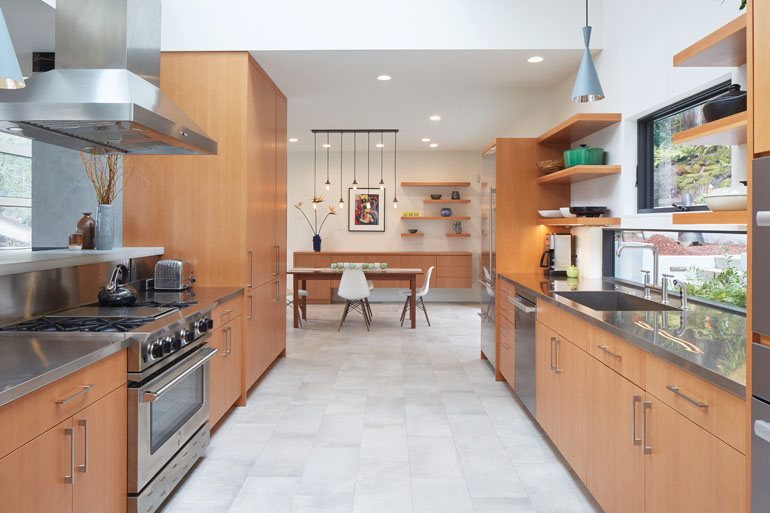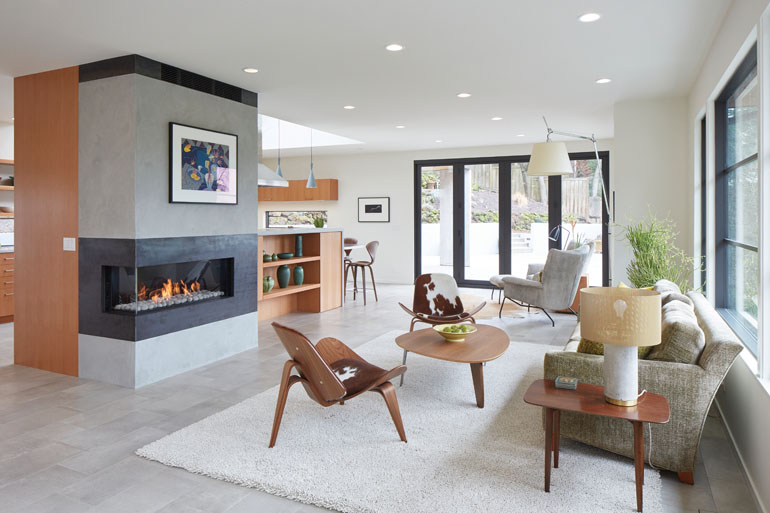 ---
After a months-long search, the house they chose, just northwest of Portland's Alphabet neighborhood, met all of their criteria for a modern remodel. The home was a rather nondescript stucco '80s ranch tucked into the hill, with views toward Washington Park and great southern exposure. Architecturally, it wasn't anything truly memorable or important.
"Neither one of us is interested in taking apart a house just to take apart a house," D'Amico said.
The couple engaged Dave Giulietti of Giulietti and Schouten to re-envision the home with a modern aesthetic for what came to be known as the Valle Vista House. Giulietti's plan accommodated the home's hillside location while adding a second floor of about 1,600 feet. He also reconfigured the main living space to accommodate open living with stylish and useful full-wall sliding doors to the patio for indoor/outdoor living. Out back, the hill opens up to spaces for the avid gardeners to tend their beds.
Apart from improved technology and newer amenities, which can make aging in place more possible, people might go modern as a response to a desire to have a simple, minimalist, clean, light, bright and organized space.
---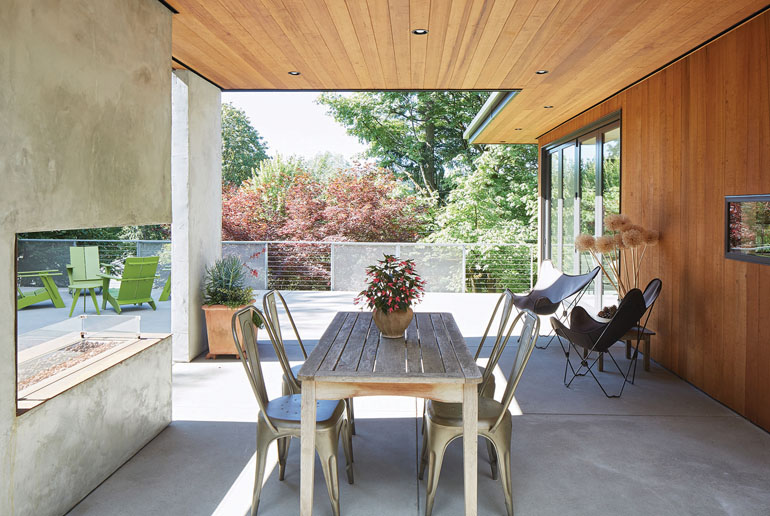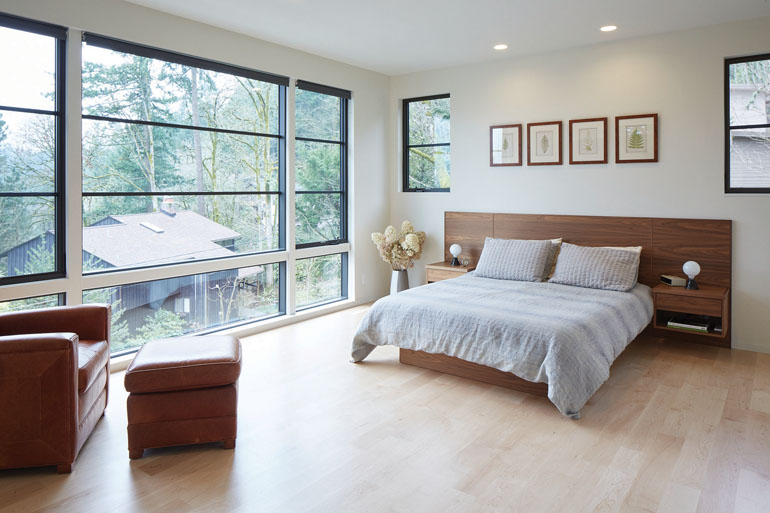 ---
"Folks in their 60s and 70s grew up at the beginning of the modern age and might feel really comfortable with today's take on the aesthetic," Giulietti said. "But simple spaces also allow the homeowners to spend more time doing the activities they enjoy."
Before they moved in, D'Amico and Gliniak had an estate sale to get rid of most of the historic pieces, knickknacks and inherited antiques they had gathered along the way, including a collection of Stickley furniture and antiques from China. The couple had a lot of collectors in their family but made a conscious decision not to saddle the next generation with an accumulation of objects.
"The process wasn't so bad," D'Amico said. "We don't have a lot of personal attachment to these things."
The new design also made space for a downstairs hangout space as well as a darkroom for Brian, who now has time to explore photography. Many of the photos in the home are his work. Walls not adorned often feature canvas-sized windows to the outdoors that read like living paintings.
---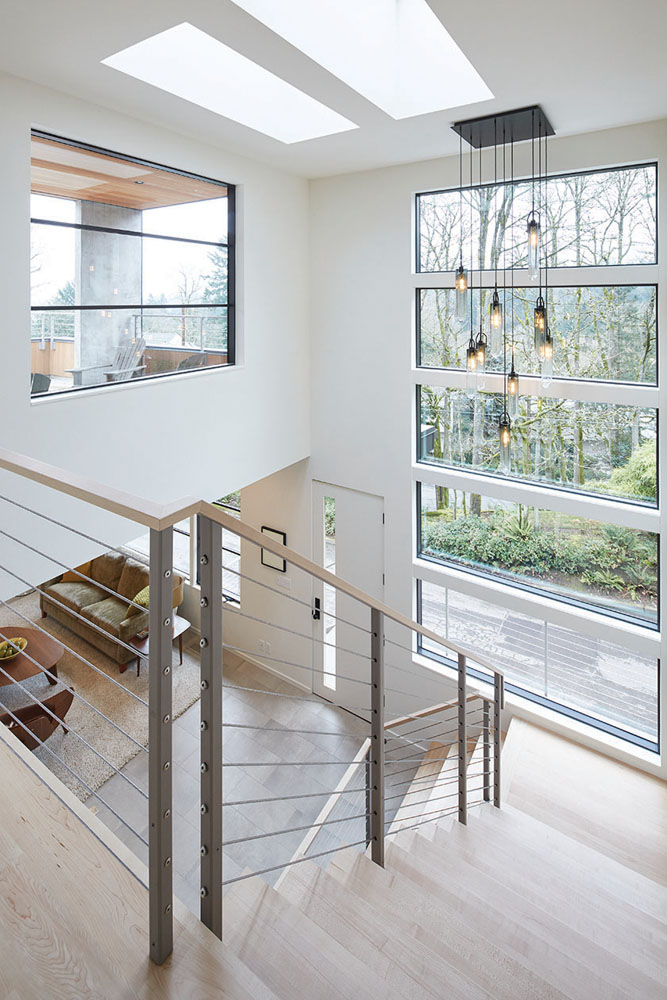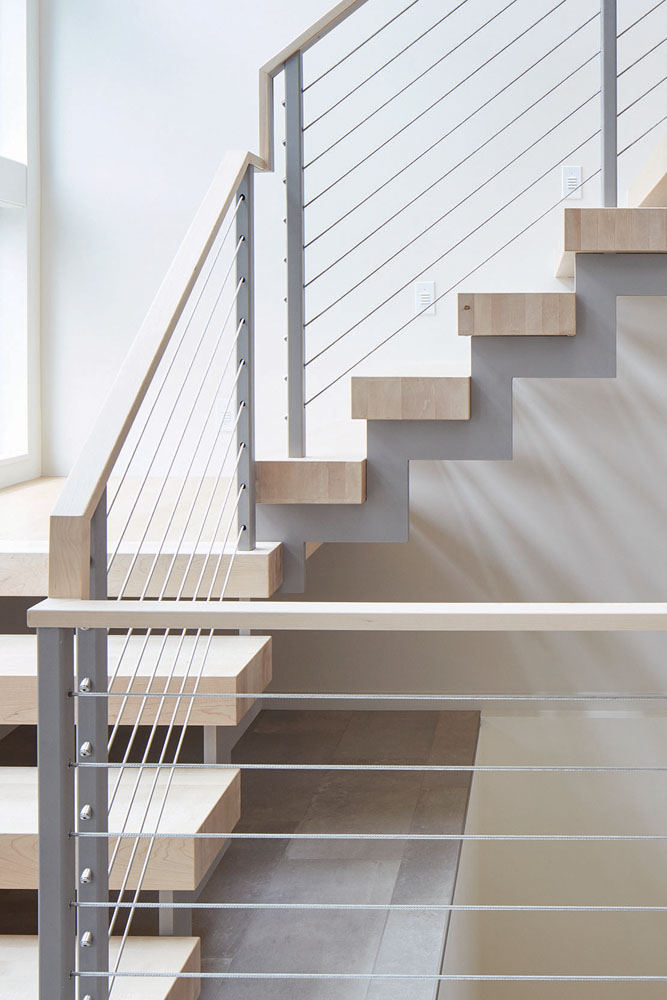 ---
Historical homes have their moments, but for D'Amico and Gliniak, going modern has brought with it the ease and clarity of human-centered design. Even the garage, spacious but not gigantic, feels like a gift. Upstairs, the couple owns their first dedicated master bedroom and bath suite. In the walk-in closet, the couple's pared-down wardrobe reflects a new reality where their attention goes to just what's necessary and beautiful.
Changing spaces often means achieving a new outlook on life, and that has certainly become possible for the couple. Floor-to-ceiling windows in the bedroom look out over the treetops of the neighborhood toward Washington Park, with a wide expanse of sky above. Gliniak says he lies there at night and can watch the stars moving across the heavens, sometimes catching a glimpse of Venus and Jupiter.
"Usually in old homes you have a lot of small windows," Gliniak said. "You just don't appreciate the big picture."
---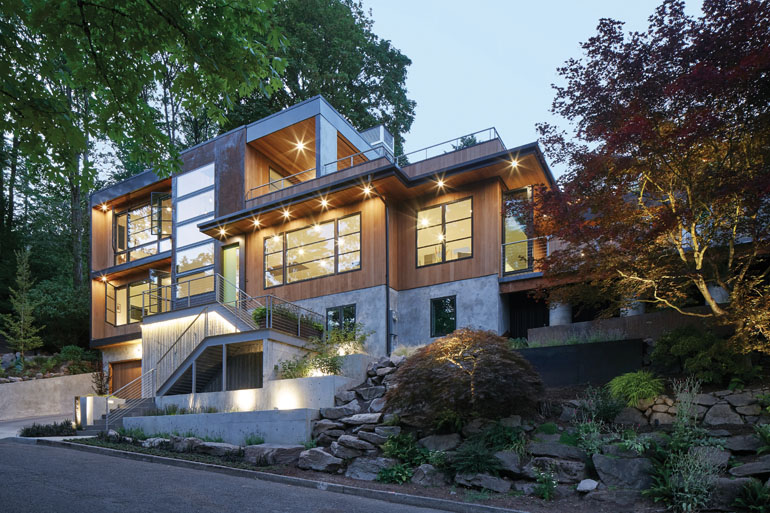 ---
Architect:
Giulietti and Schouten
Contractor:
Don Young and Associates
Interiors:
Poppi Hammer
Structural Engineer:
Tonya Halog