The Net Zero home in Salem's pioneering Pringle Creek Community is built to the latest LEED specifications, is twice as energy efficient, and uses half the carbon footprint of the average home. And it's for sale.
---
Postcards From the Cutting Edge
Sustainability is a constantly moving target, so highlighting the greenest home in Oregon can really only be a snapshot in time. But it's one worth looking at — to see just how far the homebuilding industry has come in the state and to identify the most current best practices in sustainability. Join us on a tour of a home that is built to last, in a community at the forefront of the movement.
---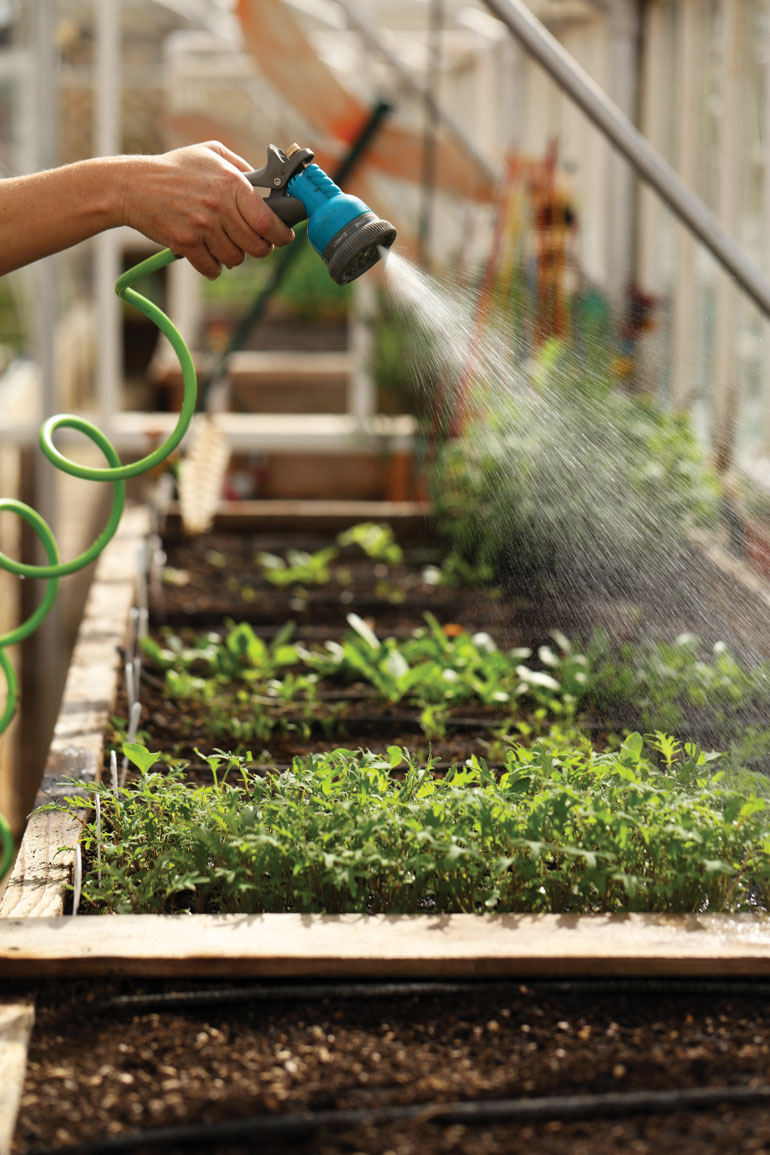 ---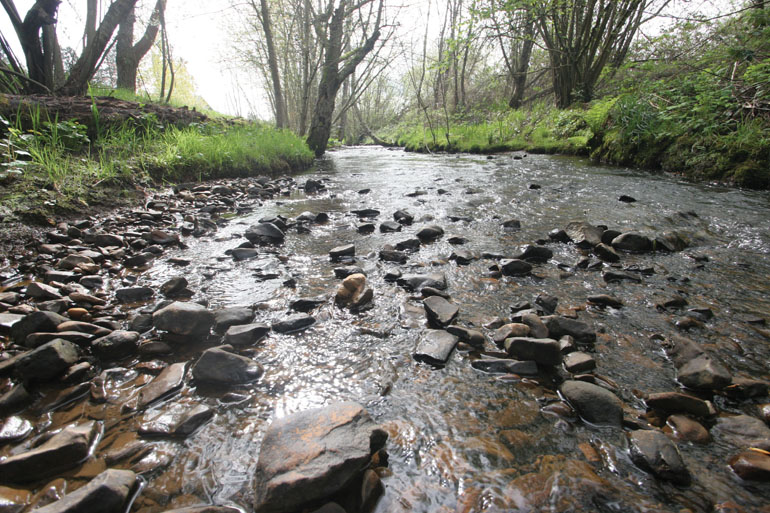 ---
---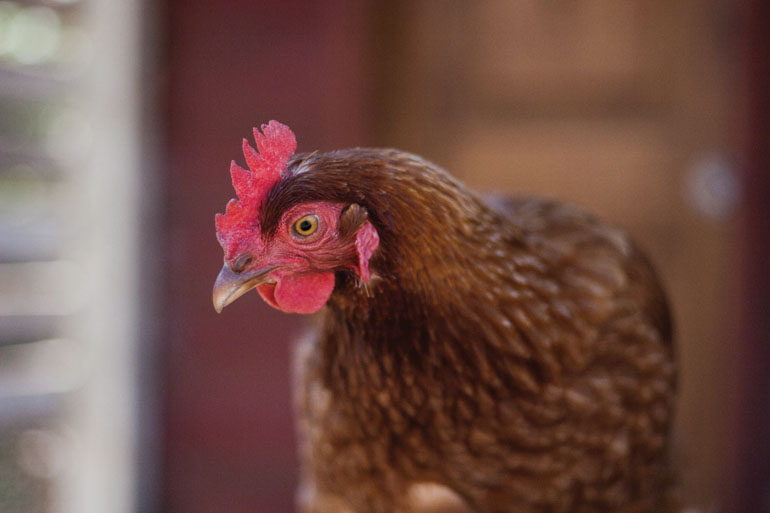 ---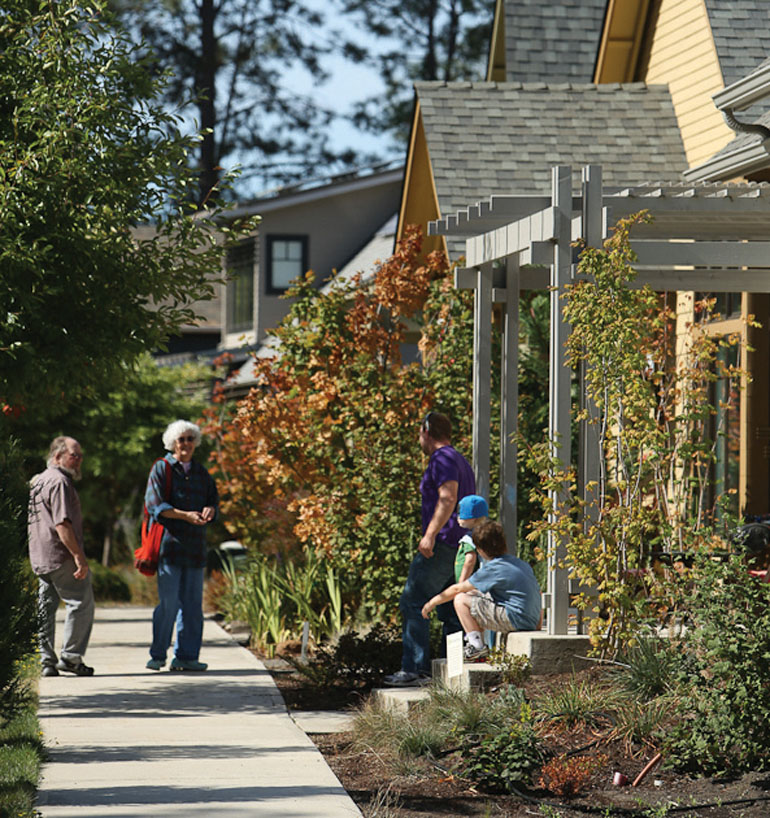 ---
Pride of Place
South Salem's Pringle Creek Community has always been a place that embodies one word: "instead." Instead of the big yards common to late-20th-century neighborhoods, the community blossoms with 12 acres of shared spaces, one with an ancient, 1,000-year-old Pacific yew tree. Instead of the roars of traffic, the sound of rippling Pringle Creek, certified salmon-safe, hangs in the air. Instead of exclusive, private gardens, community members meet while starting their seeds in two on-site 1930s Lord & Burnham Victorian conservatories.
"We are not making a lot of compromises to live like this," said Jonathan Schachter, director of development for Pringle Creek, who has lived in the community for three years. "But we are evolving continuously."
Now a decade into a project launched by several Oregon families to test the limits of sustainable living, the community — lauded far and wide for its insights into closed-loop composting, green building initiatives and meticulously planned togetherness — is gaining traction as the world wakes up to climate change.
Green features have indeed become driving characteristics of the housing market. The most recent survey by the National Association of Home Builders found that 74% of prospective homeowners would choose homes made from more expensive materials if that meant those houses would last longer. Outdoor spaces were also important, with 65% of prospective homeowners desiring low-maintenance landscape fitting with the elements of the natural environment. A full 63% expressed preference for solar-energy options. In the latest survey, roughly half of all homeowners were willing to pay more for a home if they could reap the savings of energy costs.
---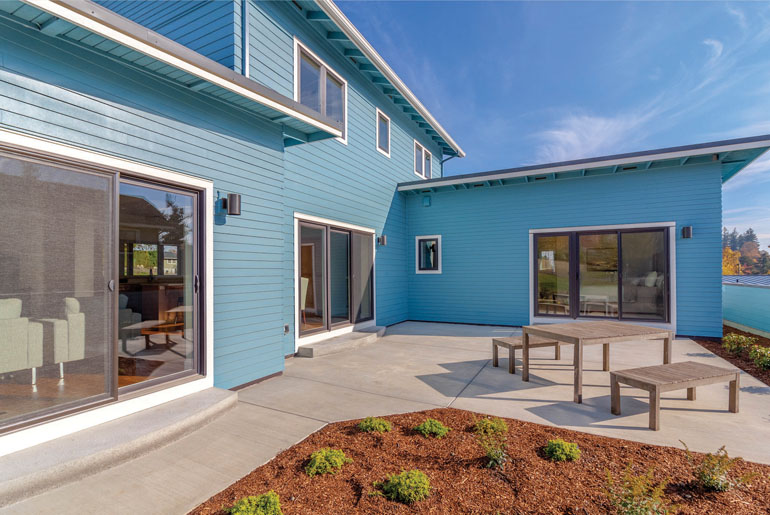 ---
Yes, demand for green home features is going up, as is the drive for sustainable communities. But some groups are particularly drawn to Pringle Creek's mission. Retirees looking to leave a smaller carbon footprint, young families who want a natural safe haven to raise their children and climate refugees fleeing from other areas of the country — these are the early adopters of a community that has long explored just how many areas of life can be tweaked toward a sustainable goal.
As it turns out, most of them can. At Pringle Creek, tucked away in a site that was formerly the Oregon Fairview Home, the "insteads" pile up. Instead of curbside pickup, neighbors carry their trash to a shared bin, saving $100 a year per person and keeping exhaust from trash trucks out of the street. Instead of giant homes with barely used spaces, homeowners live in human-sized dwellings and share use of an adorable guest cottage. Instead of car-lined avenues, lanes just big enough for one car ensure the pavement stays walkable, achieving what is called "traffic-calming streets." Instead of traditional pavement, which dumps toxic contaminants into the landscape, porous asphalt allows storm water to be absorbed by the streets and to be slowly reabsorbed back into the ground and released into the creek, returning it to the natural aquifer. Instead of uniformity in housing construction, each abode is given the freedom to be its own thing, with unique architectural motifs and built-in charm.
Environmental sustainability is but one goal stated of the community. Actually keeping people healthy and happy where they are is the other.
"Every time we move households, we release more carbon," Schachter said. "To us, a healthy, sustainable community is one where neighbors stay in place because they like where they are."
---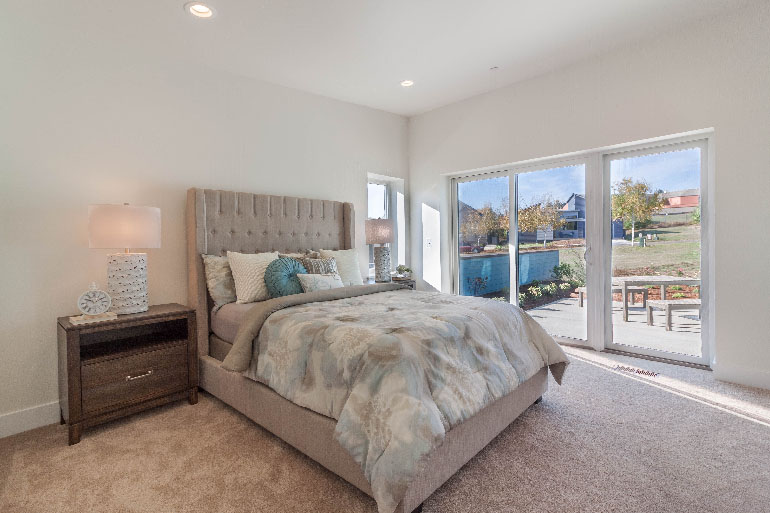 ---
Green Dreams
The Net Zero home, built in Pringle Creek Community by Better Builders of Oregon (BB), was the first in Oregon to be awarded LEED Platinum certification with the new v4.1 standards rated by Earth Advantage and launched to the public by the U.S. Green Building Council in January 2019.
The Net Zero Home:
$484,000
Modern Craftsman style
4 bedroom, 3 bath
2,100 sq. ft. on .1 acre
Cost Savings:
Electricity cost $60/month, vs. $94 in Salem, savings of $408/year
Natural gas cost $12/month, vs. $60 to $112 in Salem, savings of $1,200/year
Water/sewer cost $50/month, vs. $60 in Salem, savings of $300/year
---
---
Energy Costs:
Each year in a LEED-certified home in Pringle Creek saves homeowners about $2,000.
Carbon Footprint:
5.5 (measured in tons of carbon/year, compared to 10.8 for similar-size Oregon homes)
Counters:
Material is PaperStone, composed of 100% recycled-paper products.
Walls:
Construction of the home made ample use of recycled polystyrene blocks, which are stacked like LEGOs to form the exterior, creating an earthquake-stable and more energy-efficient home.
Flooring:
Bamboo floors are low VOC (they don't emit toxic fumes) and are harvested sustainably.
Water:
Geothermal water circulates underground in a closed loop throughout the community and is 400% more efficient than heating water with gas. It functions on demand, costs less to operate, and the hot water never runs out.