Energy-efficient homes require an extra layer of planning at every stage of construction. True energy efficiency is the result of site selection, thoughtful design, responsible materials and quality workmanship. Some builders, such as Everett Custom Homes, build to a higher standard than Oregon's already strict building codes require. Combine that dedication to quality with incentives from local agencies such as Energy Trust of Oregon — and the utilization of the most efficient natural gas, water and space heating technologies — and homeowners can be assured that their homes will reside in that sweet spot between durability, cost effectiveness and environmental sustainability.
"To us, building sustainably means restoring and preserving the physical, financial, and emotional health of our communities through thoughtful new construction," says Stephanie Hosmar, director of marketing with Everett Custom Homes. "We utilize thoughtful connections between the home and the landscape and innovative home design to maximize use of space. Each home includes a high standard for products promoting comfort and durability."
Everett Custom Homes, which built one of the three homes for this year's NW Natural Street of Dreams, received Earth Advantage's Hall of Fame Builder award for exceptional design and development. Everett was also awarded for building the most Platinum-certified homes in Oregon between July 2016 and July 2017. Third-party certification such as through Earth Advantage and Energy Trust of Oregon are key parts of the company's drive to build homes that last.
---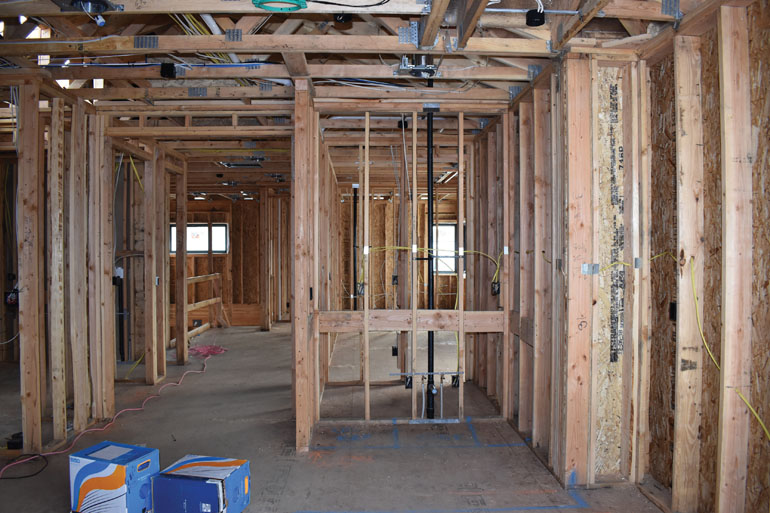 ---
Earth Advantage certification assures that the homes are built using construction best practices. Optional additional standards determine whether the home is certified as Silver, Gold, Platinum or Zero Energy.
"We always build to Earth Advantage core standards," says Hosmar, "and then we also go beyond that." An Earth Advantage home is built around a core of energy efficiency but also promotes a healthier and environmentally friendly home. Earth Advantage certification means a home significantly exceeds code requirements.
Many homes are built in ways that embed energy loss in the design. For example, duct work carrying air that is intended to warm or cool the home often runs through unconditioned spaces, which results in significant energy loss. "The traditional method is putting the furnace in the garage or in the attic and then running all of the duct work inside the attic or the crawl spaces," explains Hosmar. Everett builds to a high efficiency standard by placing all the heating and cooling ducts inside the envelope of the home.
In an Everett home, energy efficiency accumulates through features. Everett always uses high-performance, tankless water heaters starting at 0.94, an energy factor (EF) that surpasses the 0.8 standard; a 0.8 EF correlates to a 33% reduction in gas use relative to a typical 0.6 EF tankless water heater. Everett also always includes low-flow toilets and low-flow and BPA-free plumbing fixtures, which resist freezing and bursting. Lighting is always low-energy, long-lasting LEDs, and natural-gas cooking in their beautiful showcase kitchens and gorgeous gas fireplaces in the living rooms further the commitment to energy efficiency.
---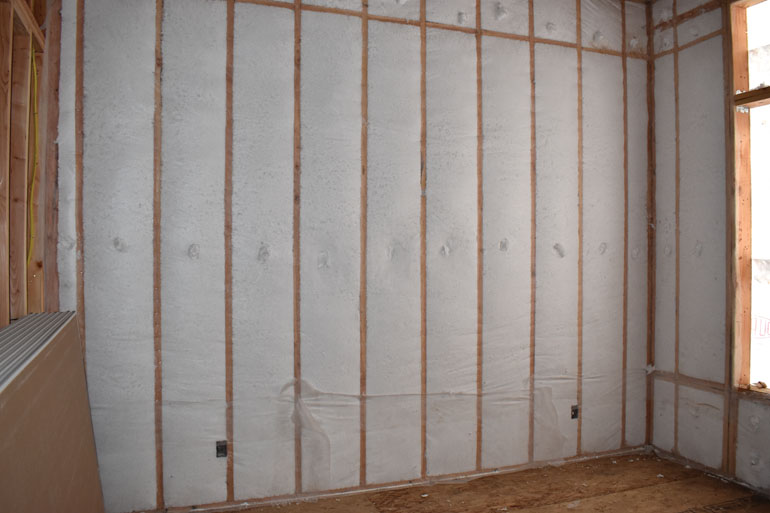 ---
An energy score is required by the city of Portland for any home on the market, whether new or existing construction. Everett acquires an energy performance score for each of their homes, which measures net energy consumption and the carbon footprint. "The homeowner can evaluate the home's impact and know from a solid model how much their monthly utilities will be before they move in," Hosmar says. "It's like a miles per gallon analysis for the home similar to a car, and the lower your score is, the better energy performance your home has and the smaller carbon footprint it has."
The home that Everett Custom Homes has in the 2019 NW Natural Street of Dreams demonstrates the highest levels of energy-efficient building, along with technology integration for a customizable and secure smart-home experience. Street of Dreams ticket sales benefit the Home Builders Foundation, an organization that facilitates new construction or renovation of dignified housing for the temporarily homeless.
"This event is a great way to support the community and see some of the most acclaimed and experienced builders in the region," says Hosmar. "Each home features a unique vision and shows off the latest advancements in residential construction, including energy efficiency, which can certainly inspire any homebuilder or homebuyer."
---
For more information, please visit EverettHomesNW.com, EnergyTrust.org, EarthAdvantage.org and NWNatural.com.