Ziebart Construction offers efficient, boutique remodeling without the deep-pocket price.
---
Matt Ziebart is a third-generation "hammer swinger" who learned the value and satisfaction of building community as a boy following his father around picking up nails. "I used to get paid a penny for every nail I found on the ground," says Matt. Now, many years later, the husband-and-wife team of Matt and Jacqui own Ziebart Construction in Lake Oswego. The pair have found a niche specializing in beautiful remodels at a midrange price point.
"We each love what we do," laughs Jacqui, who is in charge of the interior design and selection process. "He wears the tool bags and I make it pretty."
The couple believe that remodeling doesn't have to be complicated, stressful or expensive. "Our reputation speaks for itself," Matt says. "Most of our business comes via word of mouth because we are different. We aren't trying to be a big company. We aren't trying to have our own TV show — we've declined! We just enjoy what we do and have fun doing it."
---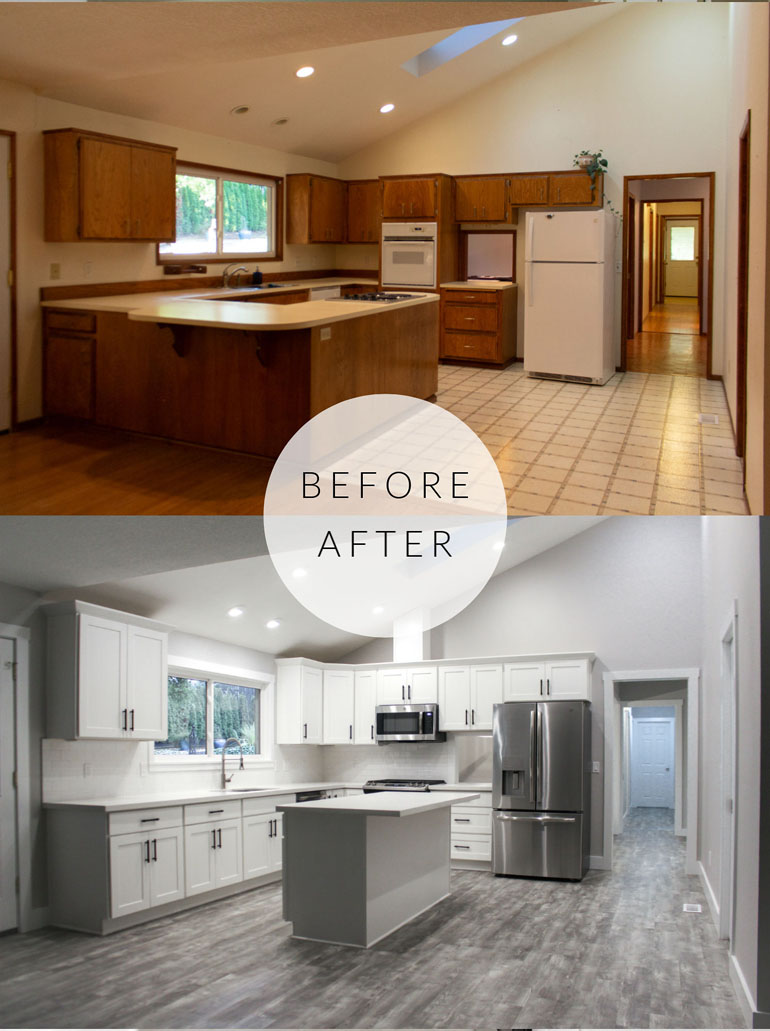 ---
Bluegrass Ranch-Style Remodel
Many homeowners in Portland are faced with the decision of remodeling their home or relocating in order to meet their needs. One such person is Don B., who recently completed a full-house renovation with Ziebart Construction on his 1979 West Linn home. "This was a very big decision for me, and I was nervous about flipping the switch," says Don.
"Don lived there many years and loved the neighborhood but didn't love the house," says Matt. "He wanted to open the floor plan and have a brighter kitchen with a contemporary design on everything, all without sacrificing the integrity or aesthetics of the original '70s ranch-style home."
Though they took the house down to the drywall, they kept the original 2,026 square feet. That required moving some walls, raising a sunken living room, redesigning a fireplace wall, using a refined color scheme and updating lighting. "We streamlined the flow and replaced the dark shadows often found in homes of this era with a more open, bright and minimalistic design," Matt says.
The company replaced outdated and dark L-shaped kitchen cabinets with their own white Shaker cabinets, an island and sleek stainless-steel appliances. The kitchen overall benefited from a palette of gray from floor to ceiling to create a bright calming effect. The client was hesitant about making design decisions, so he leaned on Jacqui to help him identify and implement his vision. "This was a complete transformation, and I am completely thrilled with the results," Don says. "I could not have done this without Jacqui's input."
A few things help set Ziebart apart from other midrange-priced remodeling firms and allow them to create a contemporary, clean look like this, such as up-front pricing on their website; free design services; custom cutting of glass, mirrors and quartz countertops on-site to avoid waste and to expedite job schedules; using their own proprietary solid-wood cabinets with dovetail drawers and soft-close hinges; and a process that delivers a full-kitchen remodel in about two weeks.
---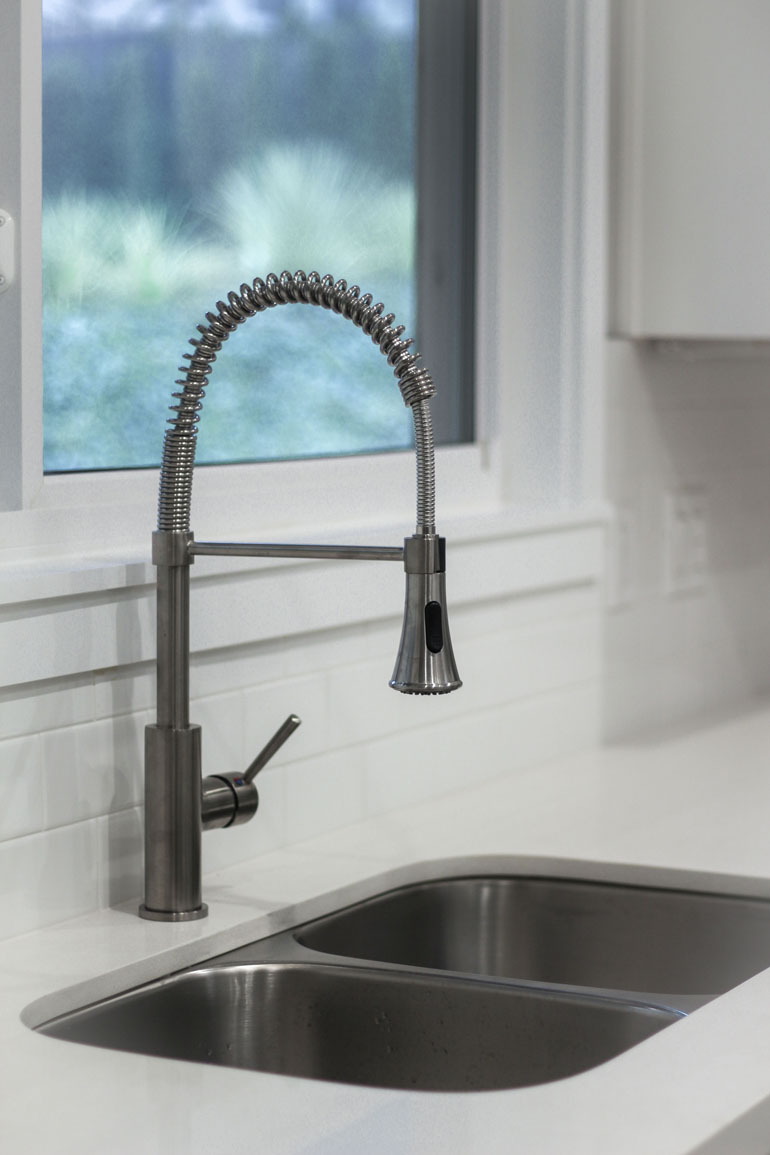 ---
---
A New Way
"The remodeling industry is ripe for disruption," explains Matt. "I am really proud of our process, because for the most part, this industry has not caught up with other areas within the 21st century, which causes undue risk and stress for homeowners."
Homeowners deserve an easier process than what they usually experience. Unfortunately, simply to receive an estimate, many homeowners need to "jump through hoops," toiling many hours by contacting multiple contractors, scheduling and rescheduling, asking and answering the same questions, and waiting for proposals that are poorly written or are lacking details (and usually take weeks to receive). Then the homeowner needs to compare the expensive proposals from the expensive, older remodeling firms to those from cheaper, younger firms that promise to do the work on a record-setting timeline. Often, this process leaves the homeowner feeling frustrated and decision-fatigued before the project even begins.
A hundred years ago and more, homeowners in Portland turned to the Sears, Roebuck and Co. catalog to easily order and customize their Craftsman homes with immediate and up-front pricing. Since then, the construction industry has become very complicated.
"Construction remodeling has become a slow-moving ship, with secretive pricing and sales-based commissions," says Matt. "Even though technology has made our lives easier in so many ways, homeowners are still forced a narrative that remodeling is somehow different, complex and justifiably slow. I don't agree with that, which is why we have clear pricing and processes. Our pricing is within 3% accurate every time and accounts for some of the unknowns."
Ziebart manages his pricing in part by not having a showroom — in fact, he is the only top 10 remodeler in Portland without one. This way, he never needs to enter "salesman mode."
"It keeps our process simple and our overhead low, and we are able to pass that value on to our customers," Matt says. "But at the end of the day, I do this because I love it, not just because it has been in my blood for generations. Our entire team is passionate about each project. Many of our clients have become dear friends. We do things differently, but I wouldn't do it any other way."
---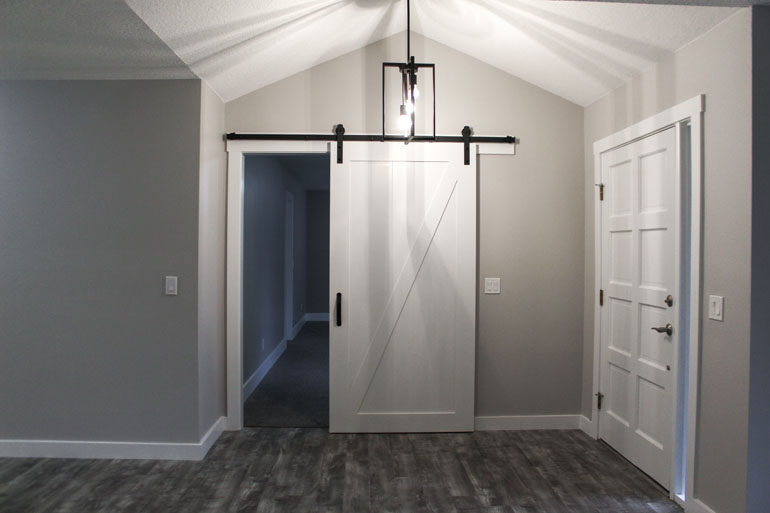 ---